Most Americans indulge in a lot of fast foods or processed foods. That's why they increasingly lack nutritious food. The serious concern among Americans is obesity and diabetes. One of the primary reasons Americans choose less healthy food is 'COST.' In America, you will get processed food at a much lower price than nutritious food. They often choose processed food over fresh food or protein bread to save a few bucks.
American Bread contains high nutritional value compared to processed food. You won't find bread at a lower price in America. Bread in America is both nutritious and expensive at the same time.
Today, we have made a list of some of the expensive bread in the USA with high nutritional value that will contribute clean eating in your regular meals.
Related Readings:
Ezekiel Bread: Boost Your Nutrient & Protein Value in 2022?
Why are Americans obsessed with Protein Bread?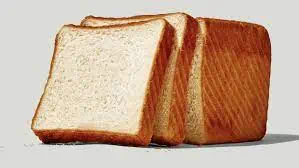 Despite the popularity of the low-carb diet, American says they love bread for:
The energy it provides
Its smell
Links to happy memories
Most Popular Bread in the US
In the USA, you will find a wide Bread variant to avail from the market. It includes:
Cornbread is the most classic food for Americans. The bread is firmly baked with a soft texture. For the Native Americans, corn has been the staple ingredient for them. Later, it was named Cornbread. Previously, Cornbread was white as it was made with stone-milled corn. Gradually, it became a more substantial meal for the Americans.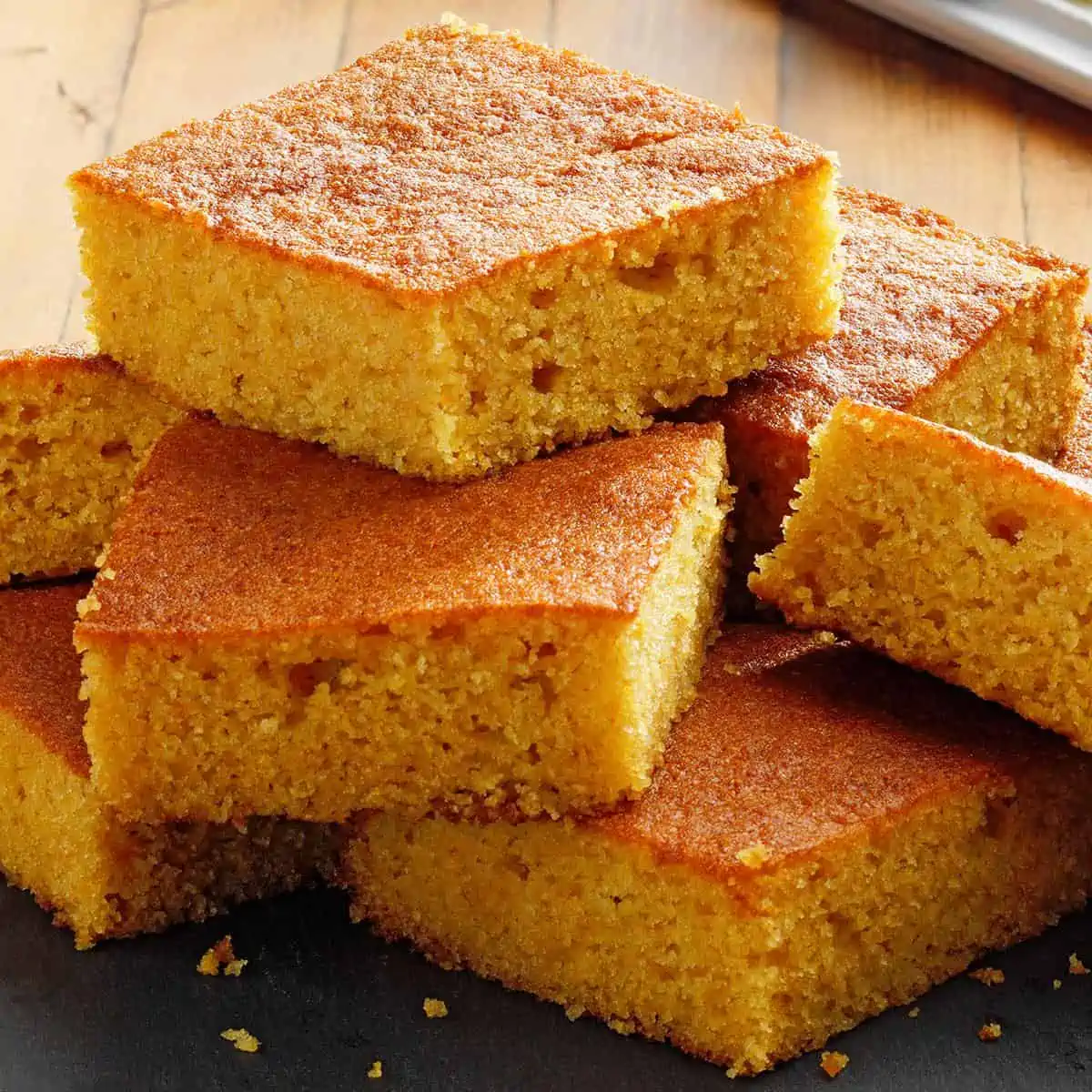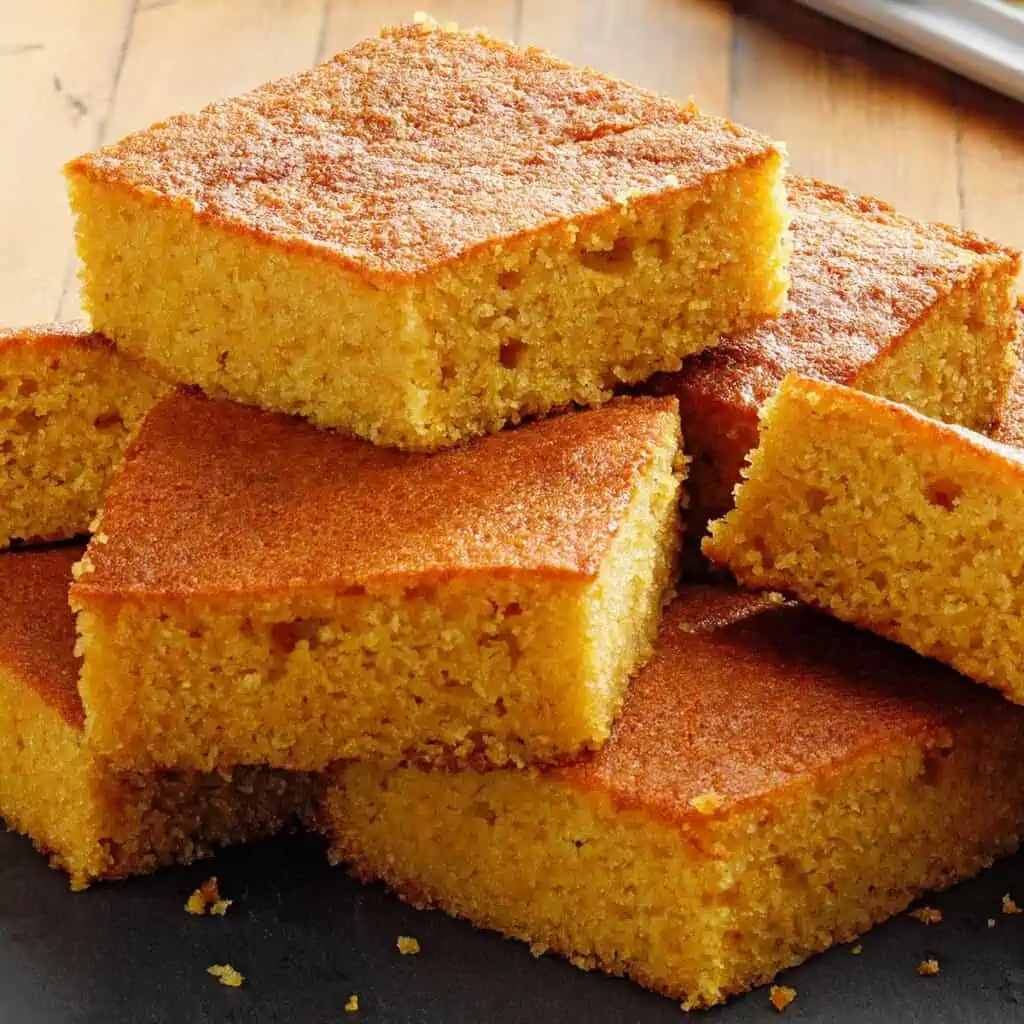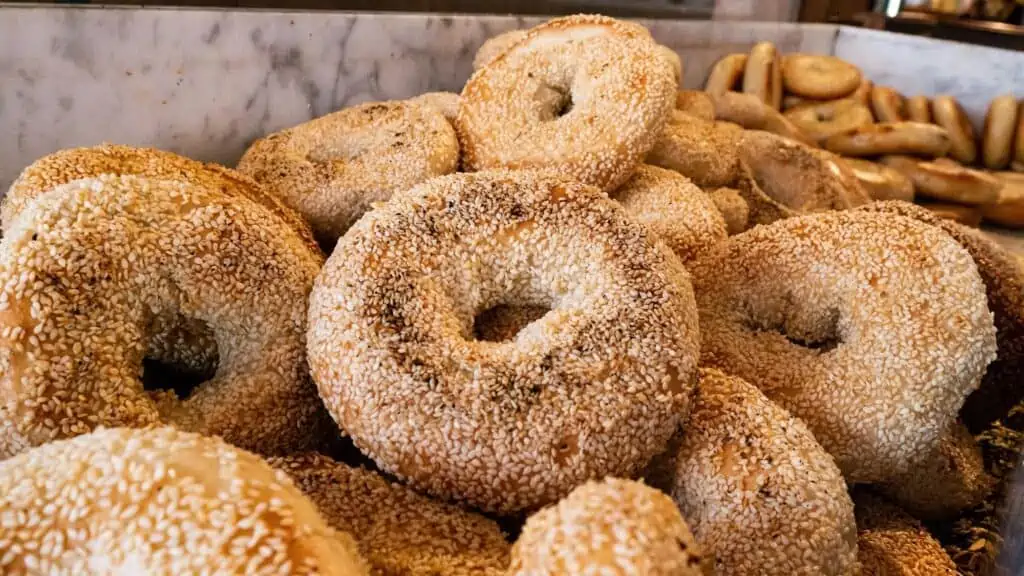 It is hand-shaped baked bread. It is one of New York's iconic foods consumed by Americans. It is dense bread with a crunchy exterior and is small in size. Jewish migrants initially brought it from Eastern Europe.
It is the official Bread of South Dakota in the United States. It is made from flat dough that is deep-fried in hot oil. Furthermore, frybread is consumed with numerous toppings such as jam, honey, beef, etc.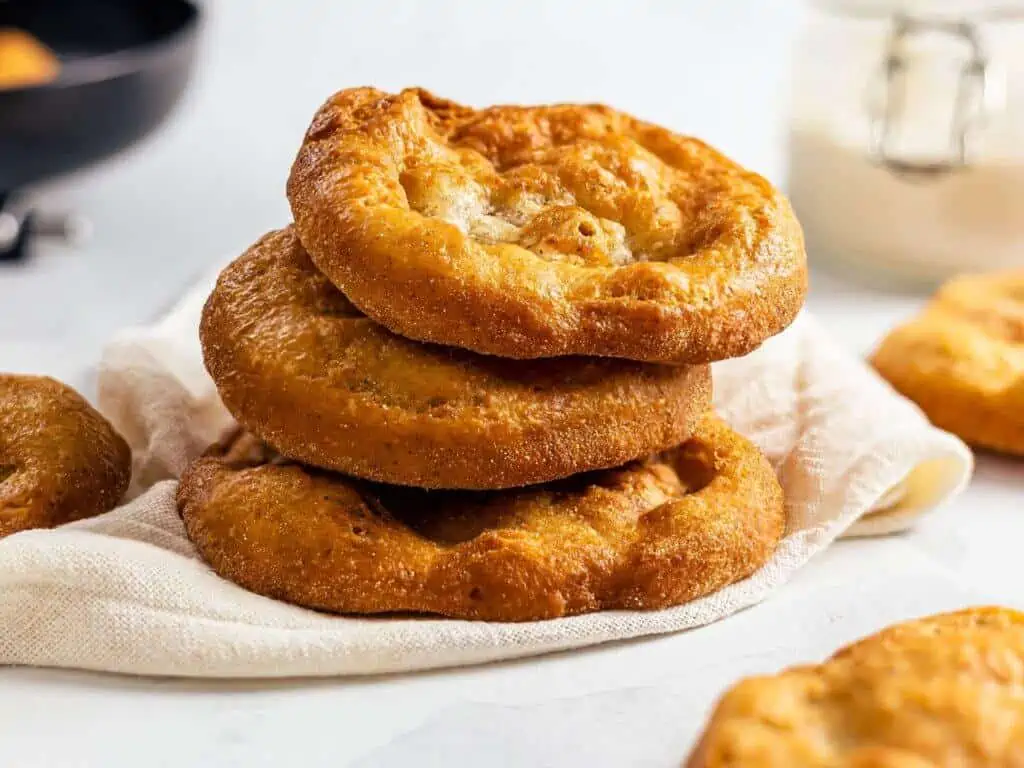 Hoagie Roll looks like a flat roll that is popularly used for making Hoagie sandwiches. The inside of the Bread is softer, and the outside is harder. The bread is prepared using yeast, salt, sugar, flour, milk, oil, and eggs. Sometimes sesame seeds are used as a topping in a few pieces of bread.
Cuban bread is long rectangular shape bread with a hard and thin crust. The interior of the bread is stuffed with numerous air pockets. The best type of Cuban bread is found in Florida. The famous Cuban sandwich is made from Cuban bread. It is perfect to pair your Cuban Bread or Cuban sandwiches with a hot cup of coffee.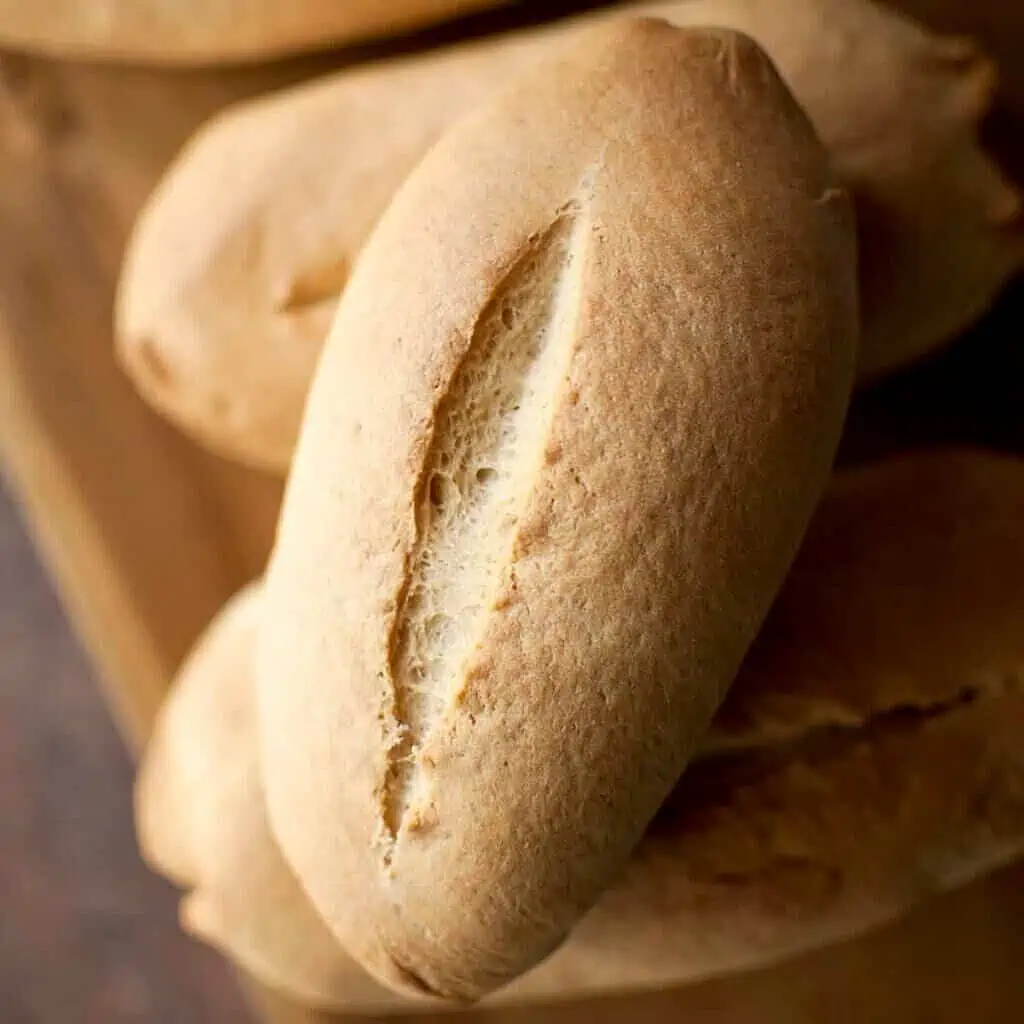 It is a flatbread that is the staple food of the Rhode Island Area. It looks similar to a pancake that can be consumed all day. Americans preferred to have it as a breakfast meal. This bread is made from cornmeal, salt, milk, or hot water.
This bread is in toast form, twice the thickness of sliced bread. It is also commonly used by name as French toast. You can incorporate this toast by using syrup and sauces. Sometimes Texas Toast is served with garlic and pork. It is mainly consumed as a side dish in America. So, if you are in America and enjoying a barbeque evening, you cannot miss having Texas toast.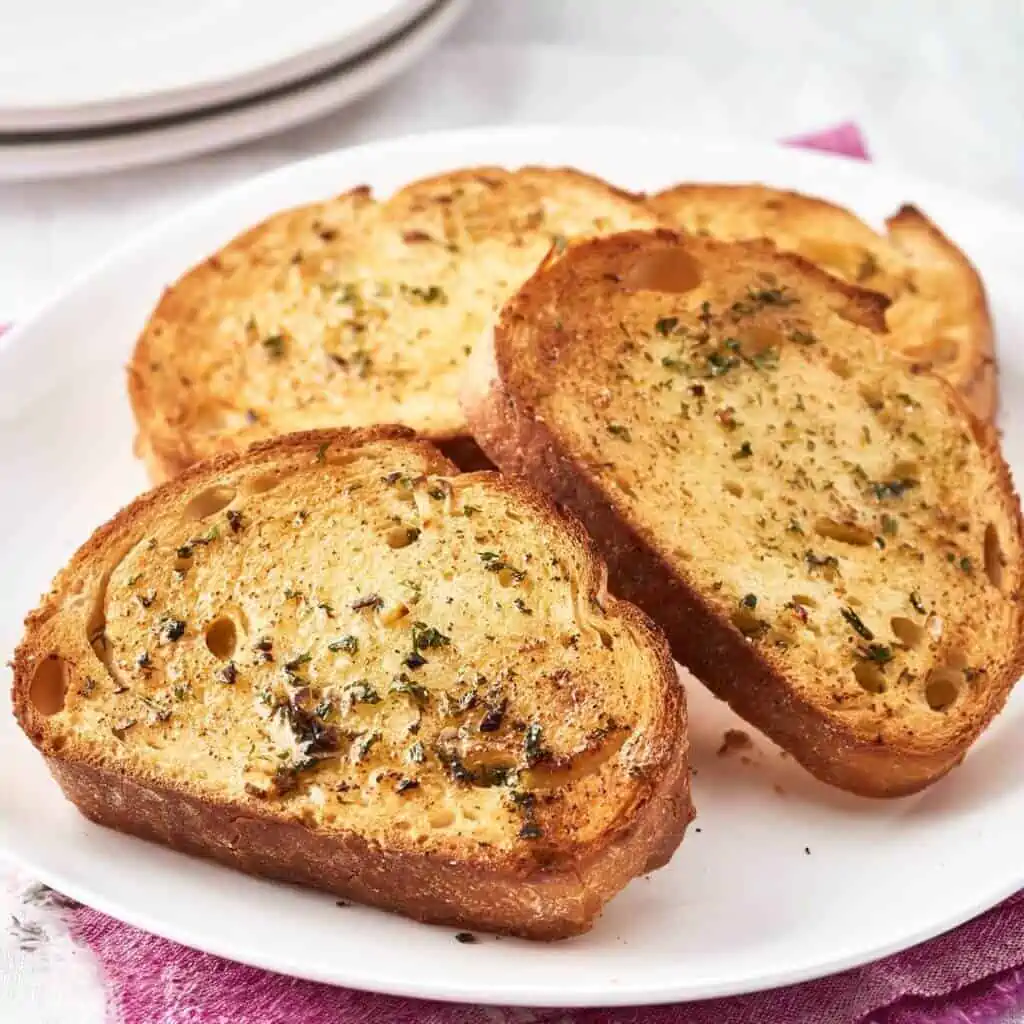 If you belong from West Virginia, you may hear of this famous bread known as Pepperoni Roll. You will find this bread in numerous gas stations and convenience stores to pair it with marinara sauce as a dipping medium. It is one of the portable foods found anywhere and everywhere in America.
California Sourdough Bread
Nutritional Value of Bread
Protein- 20%
Vitamin B- 26%
Vitamin B3- 24%
Vitamin B2- 14%
Iron- 34%
Calcium- 17%
It is an iconic bread and staple food of Western cuisine. It is the most original Bread of leavened Bread dating back to ancient Egyptians. This famous bread originated from the Boudin family in France during the gold rush period. It was mainly popular among the hungry miners who appreciated the bread's unique taste, flavor, and durability.
What is Traditional American Bread?
If we talk about America's traditional bread, it can only be Cornbread. They are firmly baked with a soft texture using cornmeal. So, there is no bread in America other than their classic Cornbread.
Why is American Bread Sweet?
Many average American foods are sweeter due to the presence or usage of fructose corn syrup. This is the cause of the sweetness of most American Bread. Americans are known for having a sweet tooth, which can be highly evident in their food choices.
Most Expensive Bread in the USA
If you are visiting America, you can't miss this popular and expensive bread in the USA.
Let's explore in detail:
Miche Bread
It is an expensive and famous bread found in New York City. If you are willing to have it in your home, per pound of bread will cost you around $20. So, the cost per loaf of Miche Bread is about $20. Most interestingly, this bread cannot be made in a few hours.
Nutritional Facts:
Calories- 130
Total Fat- 1g
Saturated Fat- 0.2g
Total Carbohydrate- 24g
Dietary Fiber- 2g
Total Sugars- 1g
Protein- 6g
Sodium- 240mg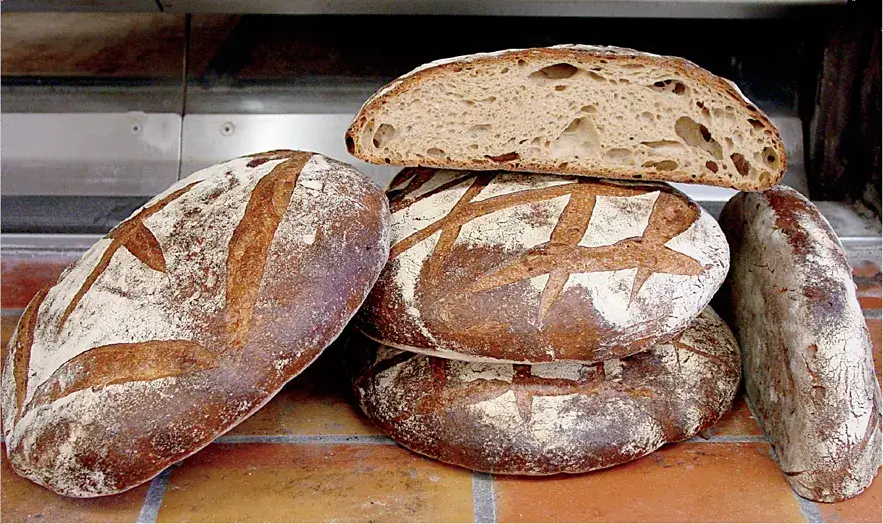 It is made from organic flour, rich flavors, and a detailed texture that requires time to bake this extraordinary bread. The flour of the bread goes through a fermentation process that contributes a unique flavor to it. You can get your hand on this Bread at Amy's Bread in New York City. Also, this bread is best served by combining with cultured butter.
Oasis Flaxseed Bread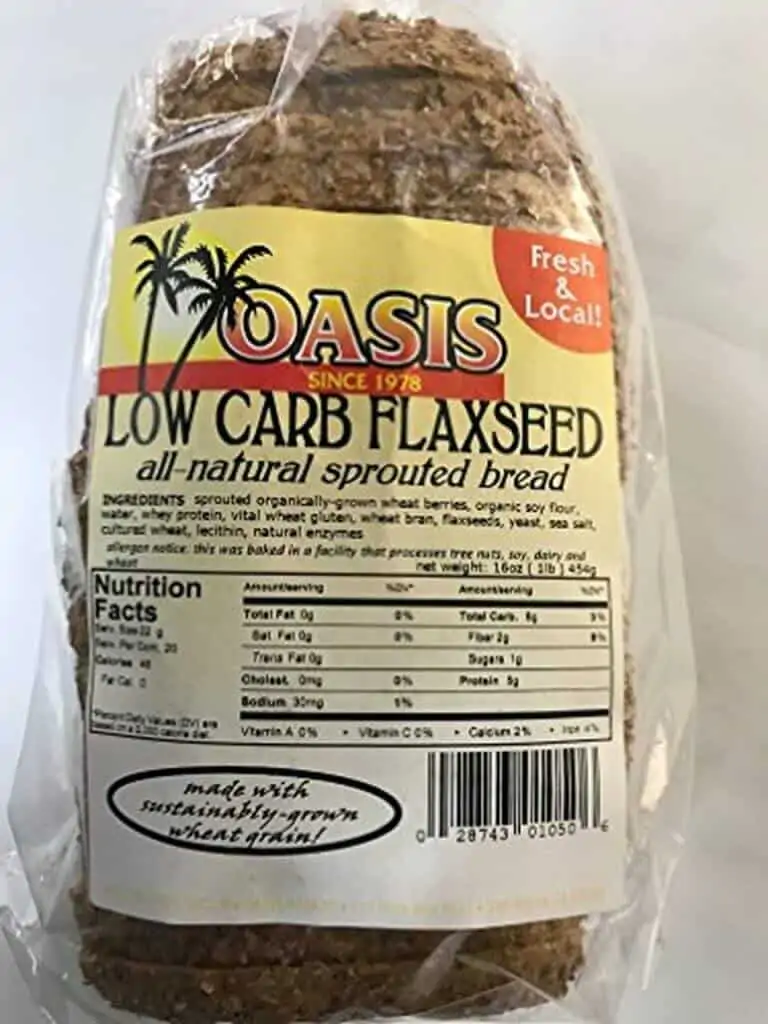 Nutritional Facts:
Calories- 45
Total Carbohydrate- 8g
Dietary Fiber- 2g
Total Sugars- 1g
Protein- 5g
Sodium- 30mg
It is low-carb bread and 100% Keto-friendly. It is one of the most expensive bread in the US, where the cost of 1 pound of bread for 3 packs is about $27.03. Also, if you wish to buy 1 pound of bread for pack 1, it will cost you about $15.99. It is an all-natural sprouted Bread that contains no added sugar. It contains 5 grams o protein and has a longer shelf life. In addition to this, it contains 6 grams of net carbs and 45 calories in total.
All Natural Spelt Bread (Ezekiel Bread)
Nutritional Facts:
Calories- 80
Protein- 4g
Carbohydrate- 15g
Dietary Fiber- 3g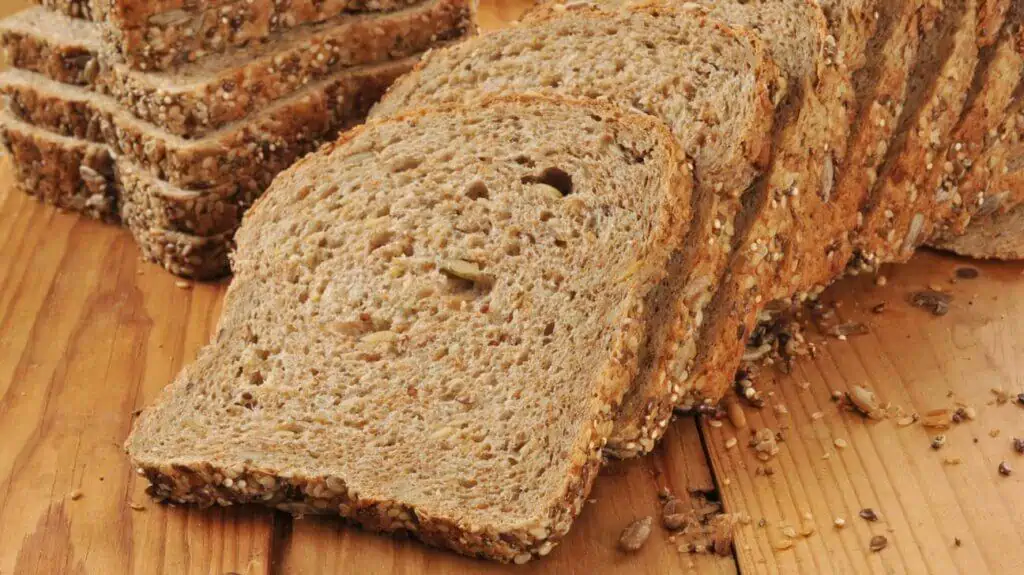 This bread comes in a pack of 2. It contains freshly stone-ground spelt flour added by sea salt, water, yeast, and pure cane sugar. Most interestingly, it is dairy-free, so lactose-intolerant people can have it without having any problem. Moreover, the cost of All Natural Spelt Bread is about $16.90 for a pack of 2 pieces of bread. It is non-GMO, low carb, and 100% vegan.
Greek Whole Grain Barley Rusk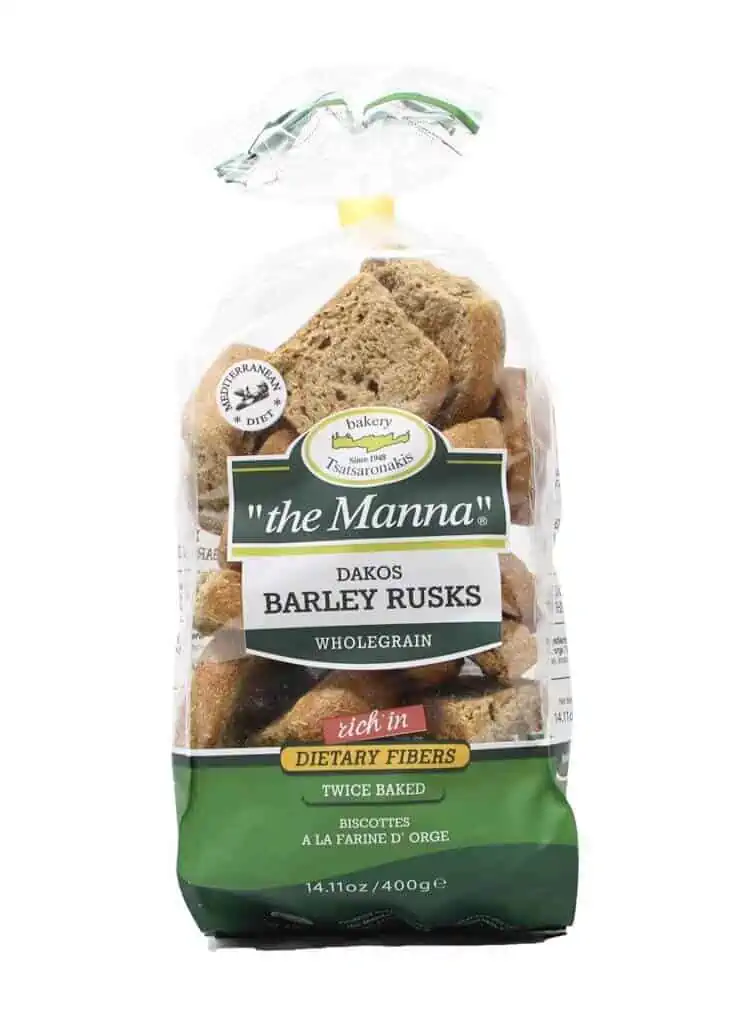 Nutritional Facts:
Calories- 110
Total Fat- 0.5g
Total Carbohydrate- 20g
Dietary Fiber- 4g
Total Sugars- 1g
Protein- 4g
Sodium- 140mg
This bread is rich in dietary fibre and gluten-free. The price of a 1.32-pound pack of 1 is about $19.39. It is also rich in vegetable fibre and low in Fat. It gives an authentic source of energy to the users. That's why it is entirely healthy and does not contain any preservatives.
Dave's Killer Bread Organic Burger Buns
Nutritional Facts:
Calories- 160
Total Fat- 3g
Total Carbohydrate- 31g
Dietary Fiber- 4g
Sugars- 5g
Protein- 6g
Sodium- 280mg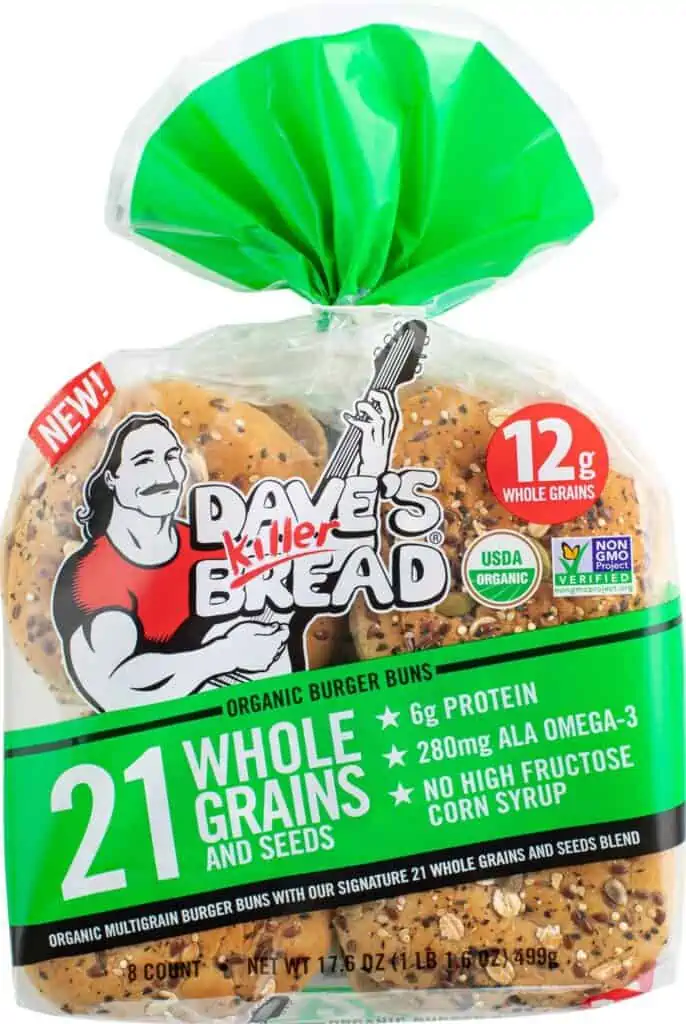 It is both a popular and expensive bread containing 21 whole grains and seeds. It is non-GMO verified and USDA organic. It does not contain any high fructose corn syrup. It is one of the best that the user has ever eaten. The cost of Dave's Killer Bread Organic Burger Bun is about $21.99 ($0.11/Count).
Mestemacher Natural High Fiber Bread 3 Flavor Variety Bundle: (1) Mestemacher Fitness Bread, (1) Mestemacher Rye Bread, and (1) Mestemacher Sunflower Seed Bread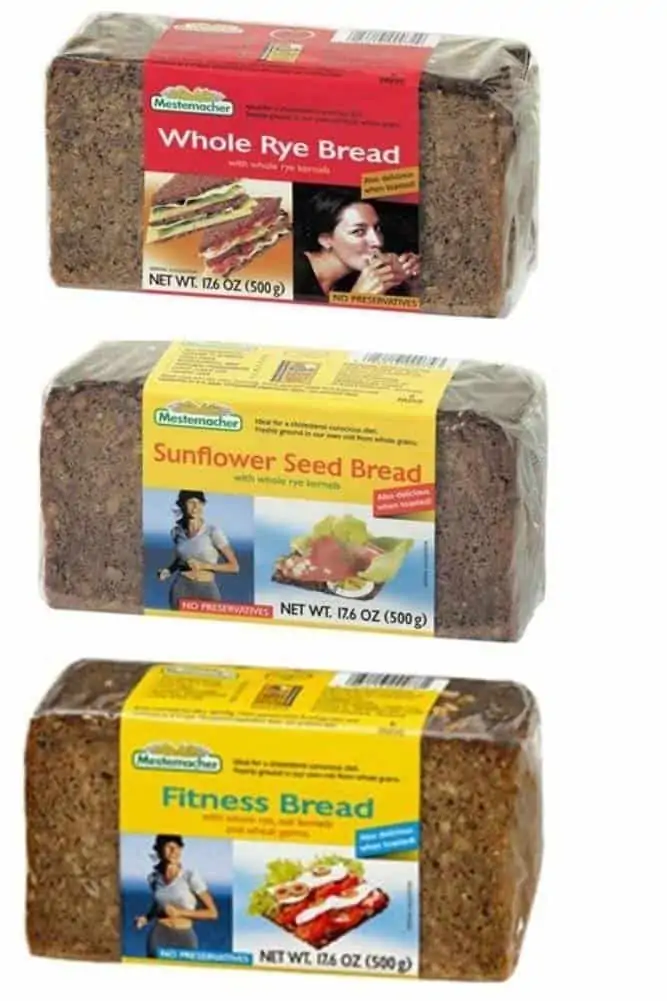 Nutritional Facts
| | | | |
| --- | --- | --- | --- |
| | Rye | Sunflower | Fitness |
| Calories | 120 | 140 | 120 |
| Total Fat(g) | 1 | 3 | 1 |
| Carbs(g) | 26 | 23 | 24 |
| Fibre (g) | 6 | 6 | 6 |
| Protein(g) | 3 | 4 | 4 |
| Sodium(mg) | 320 | 300 | 350 |
It contains three flavors of bread that contain no preservatives. The pack of 3 will cost you about $12. It tastes good, but it is also high in fibre and low in carbs. It is outstanding for making avocado toast that fulfils every breakfast buffet. So, it is both delicious and nutritious even though it's pricey. But in the end, it is all worth it.
Chompies Sesame High Protein/Low Carb Bread
Nutritional Facts:
Calories: 70
Total Fat- 2g
Total Carbohydrate- 5g
Dietary Fiber- 3g
Total Sugars- <1g
Protein- 9g
Sodium- 105mg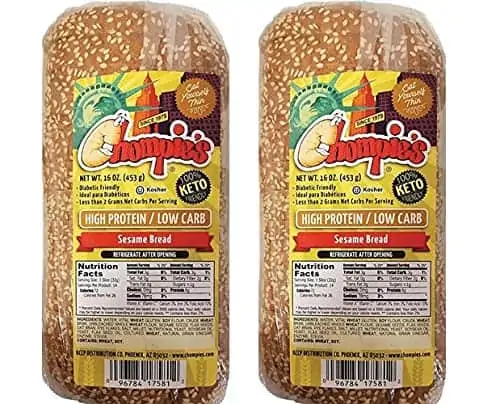 It is a pack of two containing low carb and reduced sugar for the diabetic and keto-friendly group. The pack of 2 will cost you about $31. It is expensive but worth the money. It contains 9 grams of protein and 3 grams of dietary fiber, contributing to a healthy diet. You can satisfy your craving by adding to your everyday breakfast. It is perfect for people who are physically active and health-conscious. If you are following a low-carb ketogenic lifestyle, it will serve your purpose with desired results.
Both kids and adults can enjoy a healthy sandwich with a choice of their toppings. Therefore, it is an award-winning brand that has become a favorite among all customers and kids. Also, each loaf is a flavor explosion utterly free of preservatives or other chemical components.
Conclusion
So, if you are in America, you can't miss having bread as a staple food for most Americans. That's why America is known as "The breadbasket of the world." You will find the cheapest loaf of Bread in Walmart for $1.38. At the same time, you will find the most expensive bread, which is about $20 per pound, at Amy's Bread in New York City.