The demand for gluten-free food is booming. People try to have a gluten-free diet to treat digestive problems. It can treat gas, bloating, constipation, diarrhoea, etc. A gluten-free diet eases the digestive tract for people with celiac disease or gluten-sensitive.
That's why some people are affected by celiac disease, wheat allergy, or are gluten-intolerant or gluten-sensitive. Still, many gluten-free products are now available for consumers to have perfect health.
So, if you are gluten-intolerant, you must avoid it altogether to prevent any allergic reactions.
Related Readings:

Vegan Diet for Belly Fat Loss & 9 Best Selling Vegan Powders
What is Gluten?
Gluten is a general name for barley, wheat, and rye proteins. Gluten contributes to two types of proteins: gliadin and glutenin. As an ingredient, these proteins strengthen the dough and create pockets that trap the air released from leaving agents, such as yeast.
Gluten has a sticky form that helps the bread rise when freshly baked. That's why bread, when chewed, gives a satisfying texture to the mouth.
Some people are gluten-sensitive or gluten-intolerant, which means their body produces an abnormal immune response when breaking down gluten during digestion. This includes diarrhoea, chronic fatigue, and headaches.
Why is gluten terrible for a few People?
Some people can have gluten foods without having any side effects. However, other people are highly gluten-intolerant. People having this disorder must avoid gluten foods or products altogether. This might trigger an allergic reaction oneself.
Apart from having an allergic reaction, you might face serious health issues. These include Celiac Disease and non-celiac gluten sensitivity. In both cases, you will feel uncomfortable after eating gluten food.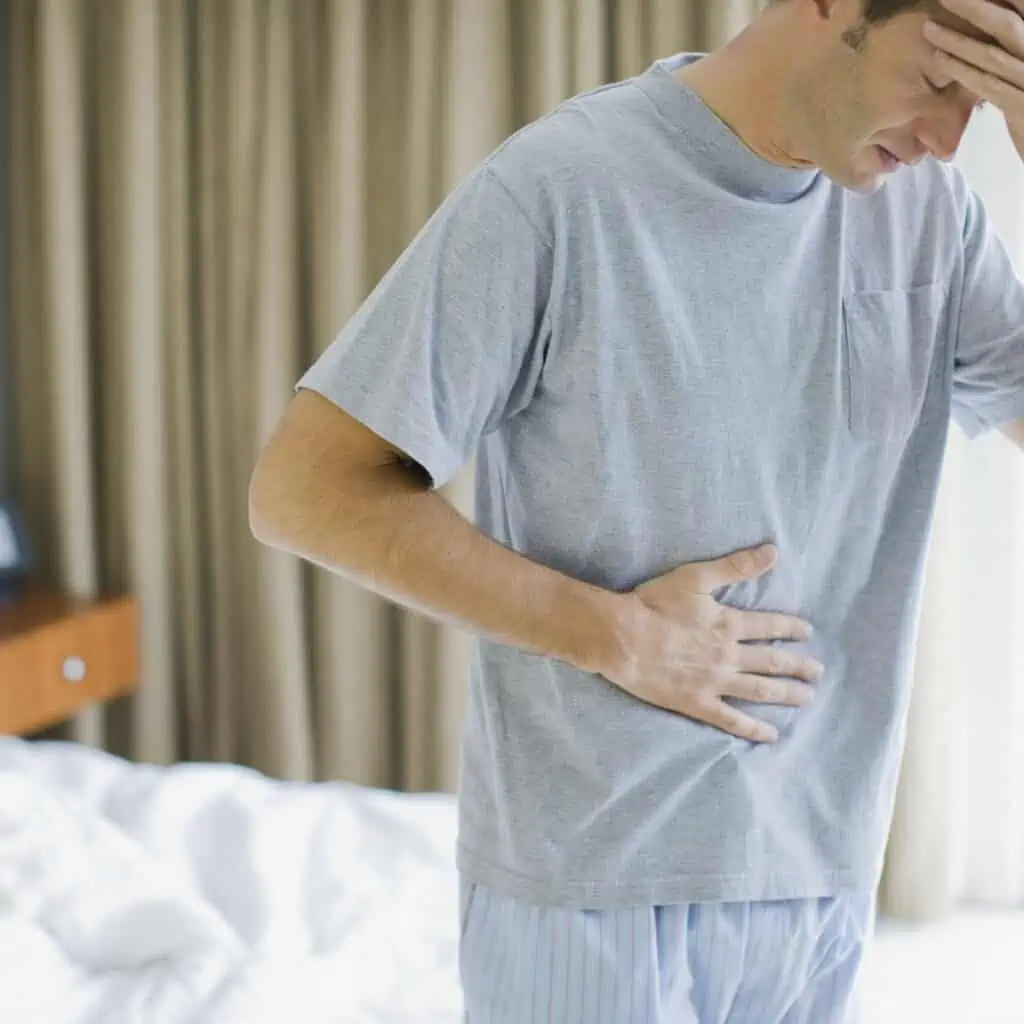 What is Celiac Disease?
It is an autoimmune condition triggered by the ingestion of gluten, and it affects 1 in 33 people in the USA. In short, celiac disease is a severe genetic autoimmune disease.
Furthermore, celiac disease is the only autoimmune disease with an inflammatory trigger- Gluten. Gluten is the protein found in wheat, rye, bakery, and foods and drinks containing these grains.
Currently, the only treatment for celiac disease is a strict gluten-free diet.
What is Non-Celiac Gluten Sensitivity?
This disorder might affect 0.5-13% of people. People having this disorder might not experience celiac disease or a wheat allergy. But they, too, feel uncomfortable after eating gluten products. Celiac disease and non-celiac gluten sensitivity have similar attributes in reacting to the body.
However, experts believe this sensitivity among people exists, while others believe it is all psychological.
In short, if you think gluten makes you uneasy, you might consult with your doctor right away.
Gluten Foods You Must Avoid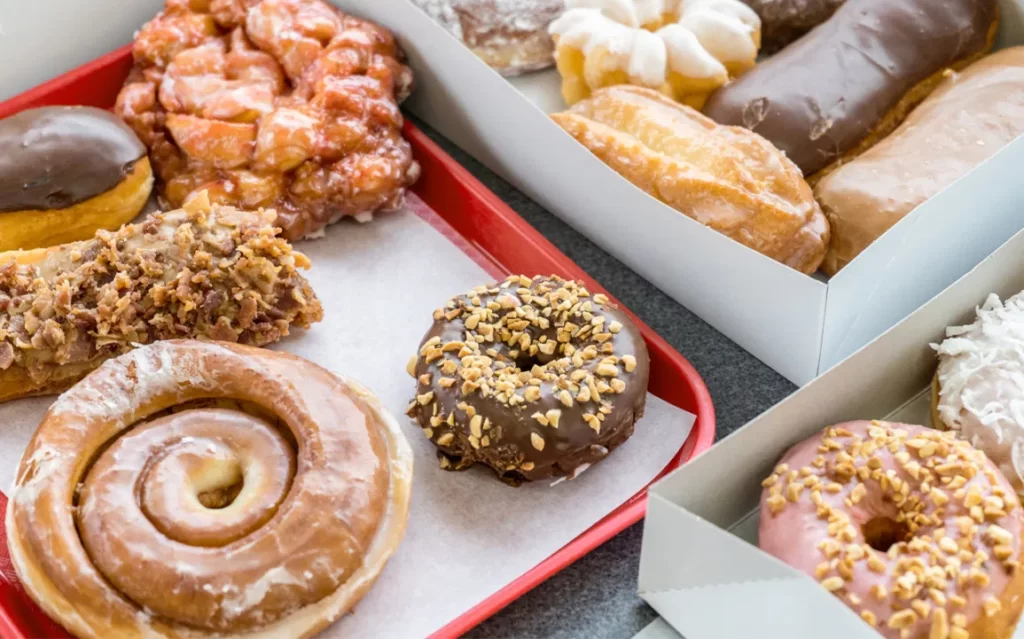 Malt
Wheat
Rye
Barley
Brewer's Yeast

Wraps and Tacos
Triticale
Bread
Pasta and Noodles
Chips
Pizza
Semolina
Wheat Flour
Kamut
Wheat Bran
Durum
Gluten-Free Foods
All meats and fish except coated or battered meats
All types of eggs
Plain dairy products (cheese, plain yoghurt, plain milk)
Specific grains such as corn, quinoa, rice, arrowroot, oats, buckwheat, etc
All types of nuts and seeds
All types of herbs and spices
Starches and flours like chickpea flour, potatoes, soy flour, coconut flour, cornflour, etc
Except for beer, you can have all types of beverages
Benefits of Gluten-Free Diet
A gluten-free diet isn't just for Celiacs! Learn some of the ways that going gluten-free can benefit your health.
Relieve Digestive Problems
Most people eat a gluten-free diet for the proper functioning of the digestive tract. It helps to prevent bloating, gas, constipation, diarrhoea, etc. Studies have shown that people following a gluten-free diet have a better digestive system than those who do not. Overall ease the digestive tract for people with celiac disease or non-celiac gluten sensitivity.
Chronic Inflammation with Celiac Disease
Few inflammations can last for weeks, months, and years. This may result in several health problems. A gluten-free diet will help to ease chronic inflammation in those with celiac disease.
It also improves gut health that is damaged due to gluten-related inflammation. Also, people who suffer from non-celiac gluten sensitivity may experience low levels of inflammation. A gluten-free diet can free oneself from inflammation effectively.
People who have celiac disease often experience sluggishness, fatigue, or tiredness. This disorder may be a result of nutrient deficiencies that cause damage to the gut. However, following a gluten-free diet can boost energy levels that prevent you from feeling tired and sluggish all day long.
Other Health Benefits Include:
Neurological
Improve memory
Reduce brain fog
Better moods
Digestive
Regulate appetite
Manage acid reflux
Reduce bloating
Female
Reduce period pain
Regulate hormones
Reproductive
Increase fertility
Less risk of miscarriage
Dermatological
Reduce acne
Manage eczema
Brighten complexion
Nutritional
Regulate anaemia
Absorb nutrients more efficiently
Intestinal
Reduce other food sensitivities
Regulate bowel habits
Muscular
Manage joint pain
Reduce swelling
Adverse Effects of Gluten-Free Diet
Despite having numerous benefits of a gluten-free diet, a few adverse effects need to be considered.
A few adverse effects of a gluten-free diet are:
It can cause several nutritional deficiencies
It can cause severe constipation
Following a gluten-free diet can be expensive if you are on a tight budget
It will stop you from being socialized as several foods can trace to gluten gluten
Gluten-Free Diet Regular Menu
You can swap meals of your choice according to your liking, need, and preferences:
| | | | |
| --- | --- | --- | --- |
| | Breakfast | Lunch | Dinner |
| Monday | Overnight soaked chia seed pudding, sliced fruit, & Greek yoghurt. | Veggie or chicken soup | Streak Tacos |
| Tuesday | Omelette with different veggies | Quinoa salad with different veggies | Shrimp skewers with garden salad |
| Wednesday | Oatmeal with some berries | Tuna added to boiled egg salad | Chicken and broccoli stir fry |
| Thursday | Gluten-free bread with an egg and avocados | Repeat Wednesday's dinner | Shrimp tossed in garlic and butter |
| Friday | Banana berry smoothie | Chicken wrap with salad | Baked salmon with veggies |
| Saturday | Mushroom Frittata | Repeat Friday's dinner | Roasted chicken with veggies |
| Sunday | Poached egg with gluten-free toast | Chicken salad tossed in olive oil | Grilled lamb with roasted veggies |
Helpful Tips for Following Gluten-Free Diet Successfully
Ensure you check the food labels carefully to quickly identify whether the product consists of gluten.
Ask your friends if they know a better place where you will find exotic gluten-free food.
Follow a gluten-free cookbook where you can try different recipes of your choice.
Use separate cooking crockery to avoid contamination with other gluten foods.
When visiting a new place, try to bring your food so that you don't feel left out of family meals.
So, these are some of the healthy tips one needs to follow if they aim for a gluten-free diet successfully.
11 Best Gluten-Free Protein Bars
Healthy gluten-free protein bars can be used as a healthy snack or meal replacement.
GFB Gluten-Free Protein Bars
This protein bar has acquired a top position on the list of the market's 11 best gluten-free protein bars. This protein bar is loaded with good gluten-free proteins. It contains plant-based protein, including brown rice, pea, peanuts, and flaxseeds. Not only is it gluten-free but a vegan-friendly product as well.
So, if you are looking for low-carb protein bars, this goes the best for you. It also maintains non-GMO standards that indicate they don't have genetically modified organisms.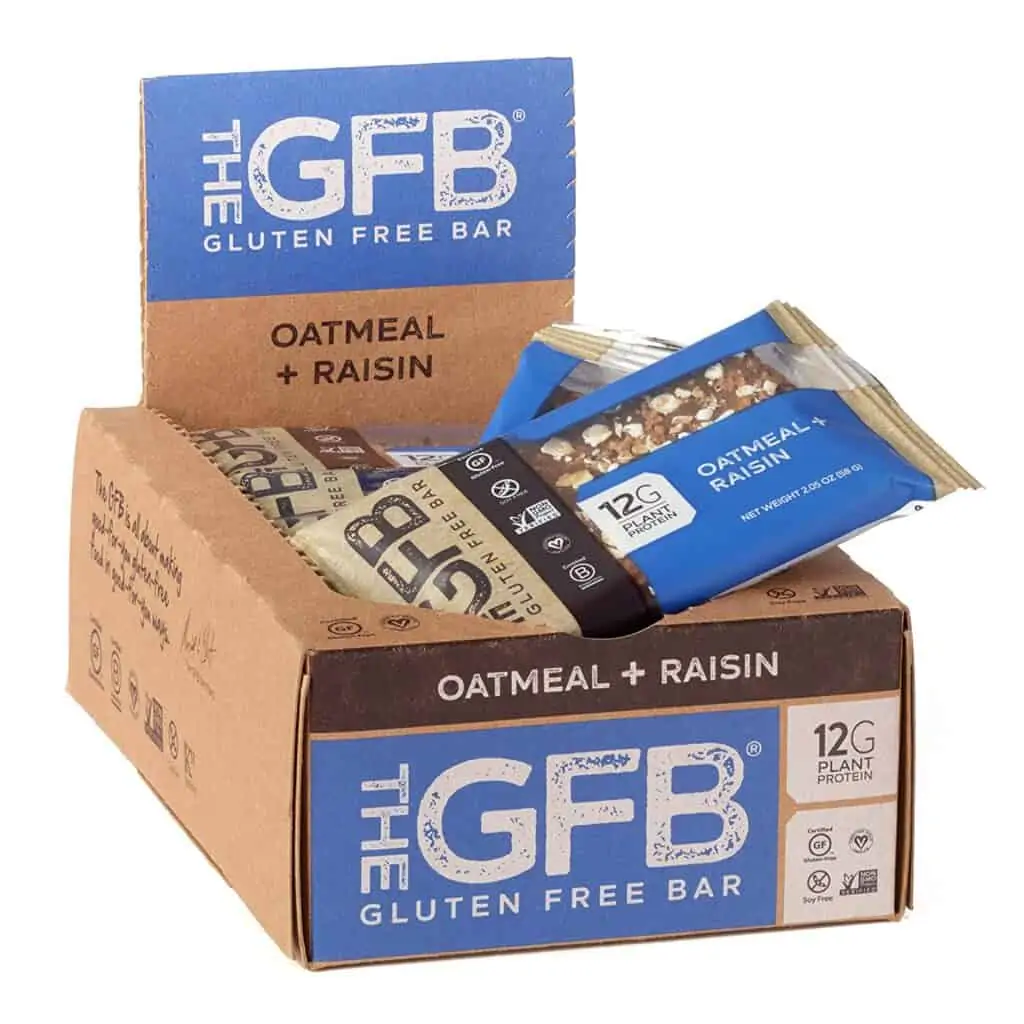 ALOHA Organic Plant-Based Protein Bars
It is another brand that believes in plant-based protein bars. It is a well-rounded blend of protein bars obtained from pumpkin seeds, peanuts, and brown rice protein. It consists of 14 grams of protein, which is good for a healthy body.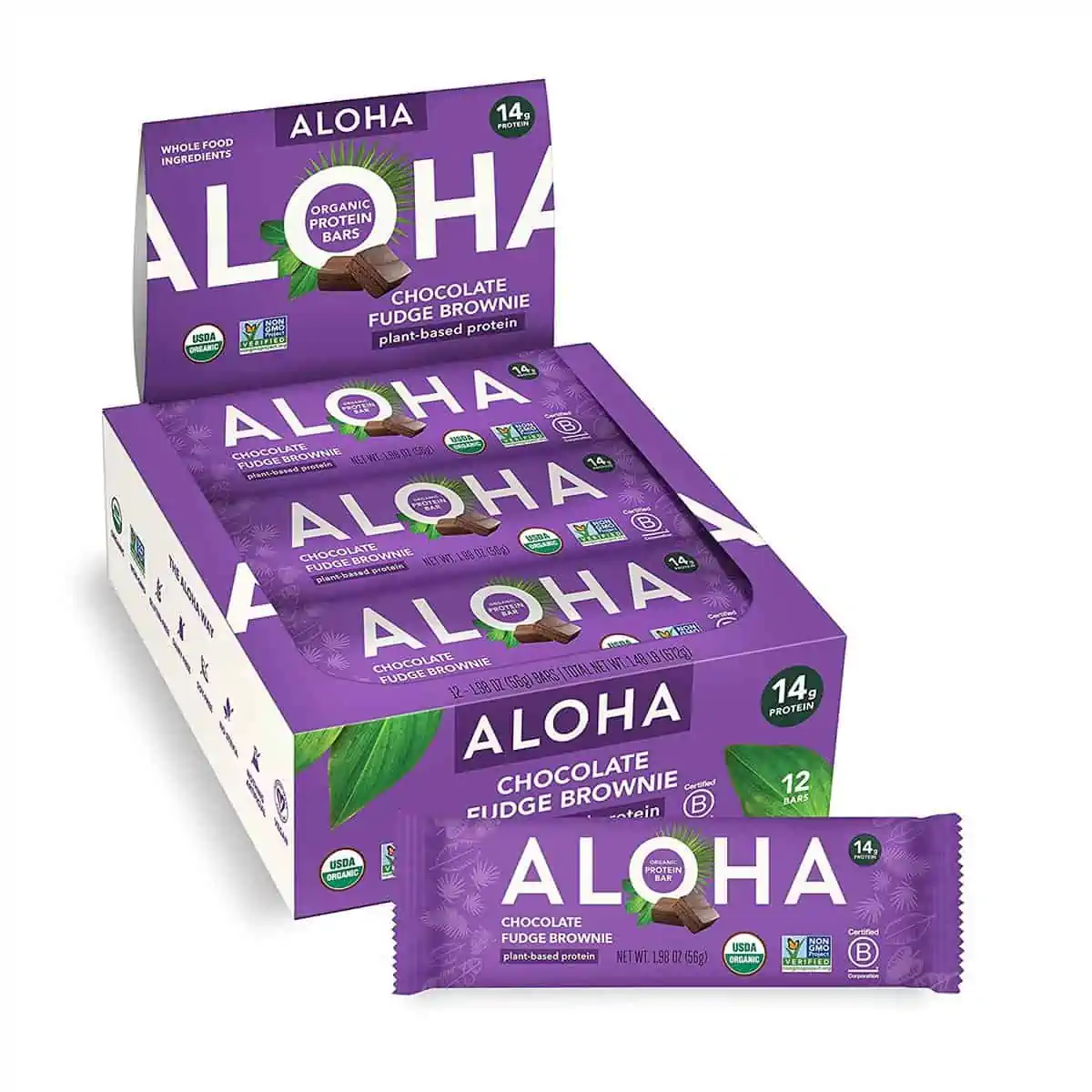 It also contains healthy fats sourced from plants to contribute to a well-rounded meal or snack replacement for individual use.
The protein bar contains organic ingredients apart from using sea salt. So, if you are looking for something organic, you can give it a shot.
No Cow Protein Bars Trial Pack
It contains certified and tested gluten-free protein bars that are completely dairy-free. So, lactose-intolerant people can genuinely rely on this product. It is made from brown rice and pea proteins, making it a plant-based protein bar.
However, you might find these bars sweetened as they are coated with sugar alcohols. For a few people, this may cause distress to the stomach. Furthermore, the protein bars come in a wide range of packs. It includes:
Chocolate Chip Cookie Dough
Peanut Butter Chocolate Chip
Birthday Cake
Chocolate Fudge Brownie
However, the ingredient used here is not organic at all. In addition to this, they have tons of other flavours to choose from.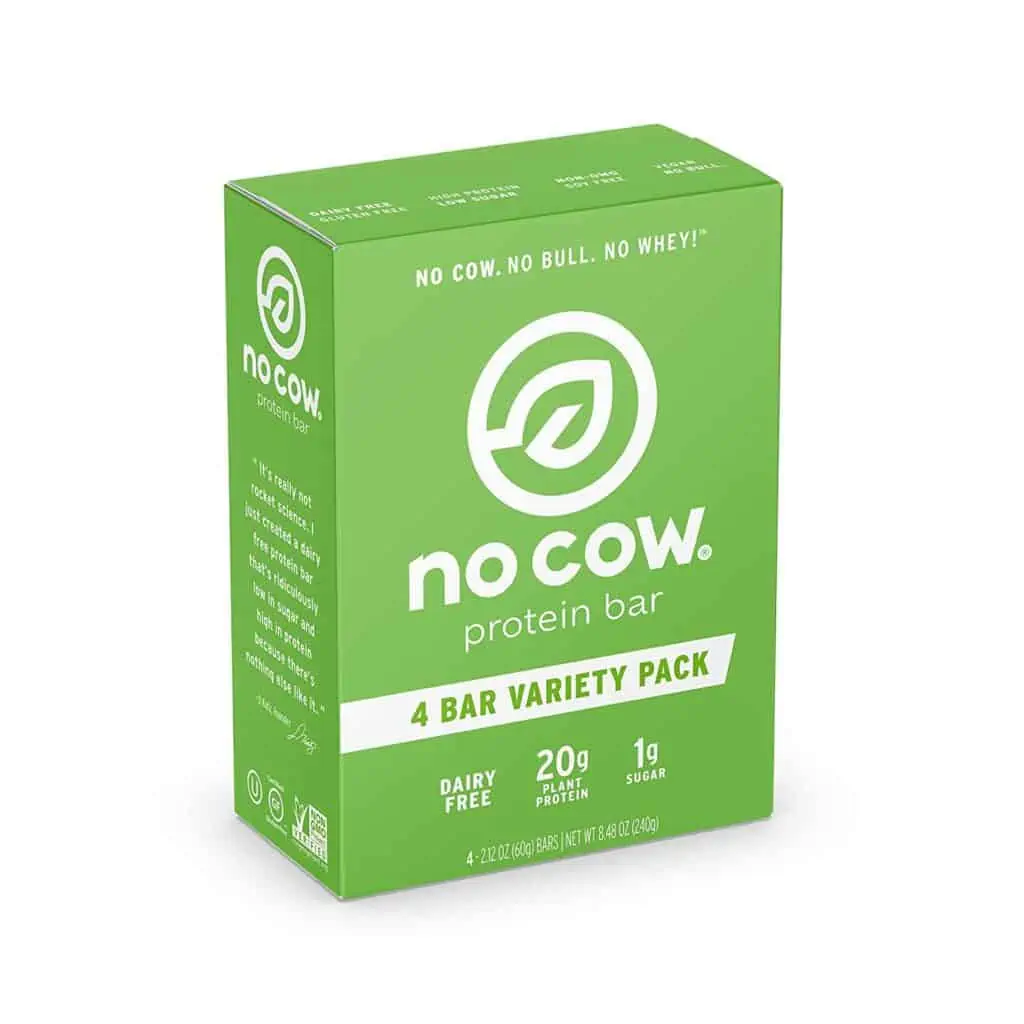 Orgain Organic Plant-Based Protein Bar
It is a certified gluten-free protein bar that mainly targets plant-based audiences. The protein bars are made from pea and rice protein added by a few chia seeds. However, everything is thrown in there for good measure.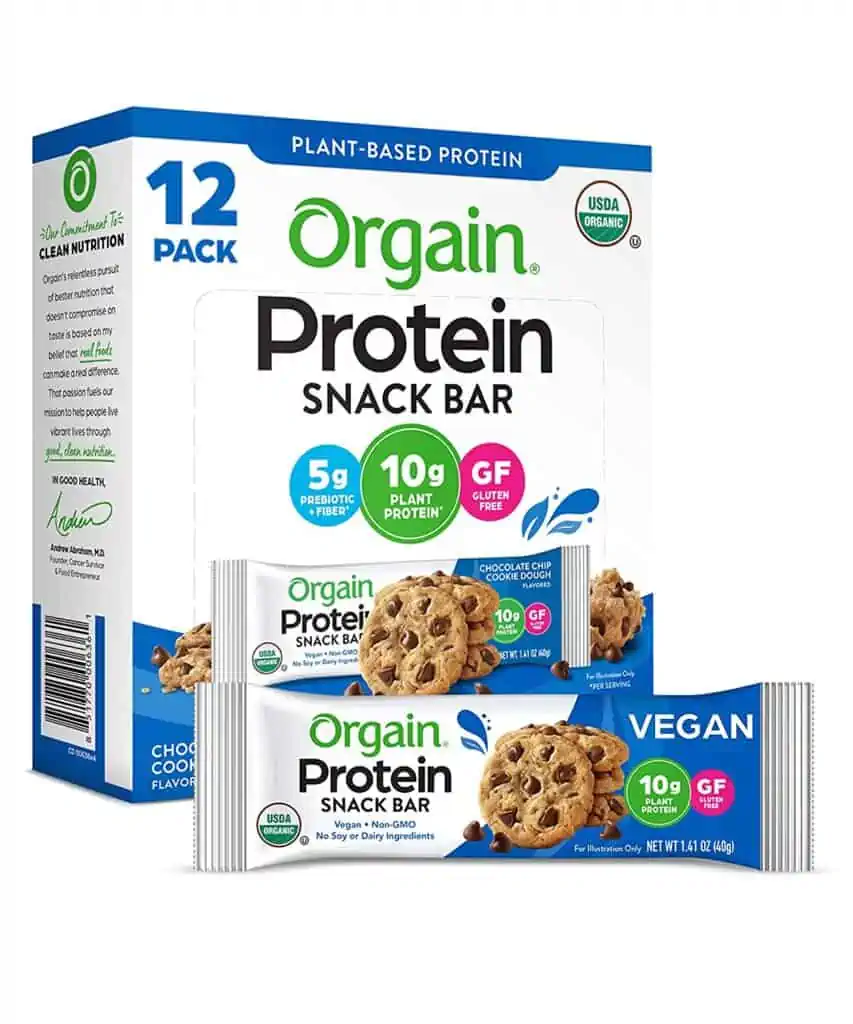 It contains a good balance of micronutrients for those who enjoy a physical workout and look for carb needs.
Fuul Bar Meal Replacement Bar Variety Pack
This protein bar from Fuul is made from whey protein. It contains beneficial nutrients such as CLA that work best for our body. It ensures to keep you energetic and stable no matter what. Though it is not organic, it maintains non-GMO standards.
The variety pack from this brand includes:
5 Chocolate Chip Almond Bars
5 Double Chocolate Chip Bars
5 Chocolate Peanut Butter Bars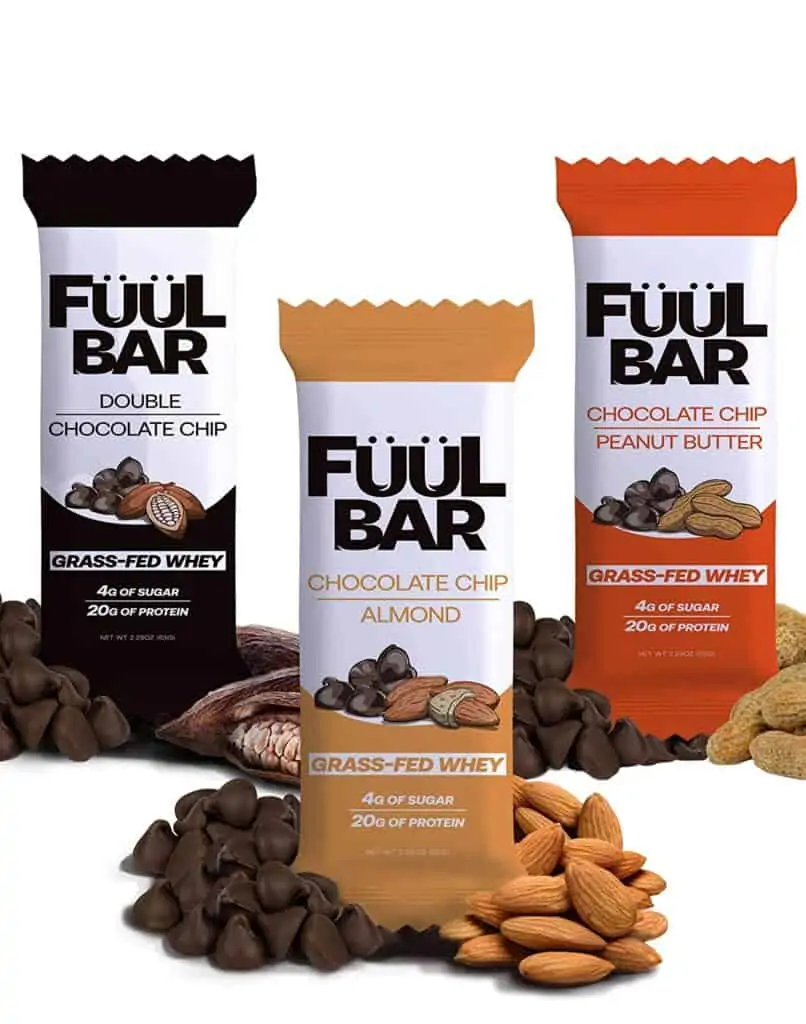 RXBAR Chocolate Sea Salt Protein Bar
Interestingly, this protein bar is not made from plant-based sources. Instead, they are made from egg white protein added by dates, nuts, cashews, almonds, and other ingredients. Though they are not organic, they have used the simplest of ingredients. 
These gluten-free protein bars are available in various flavours to choose from.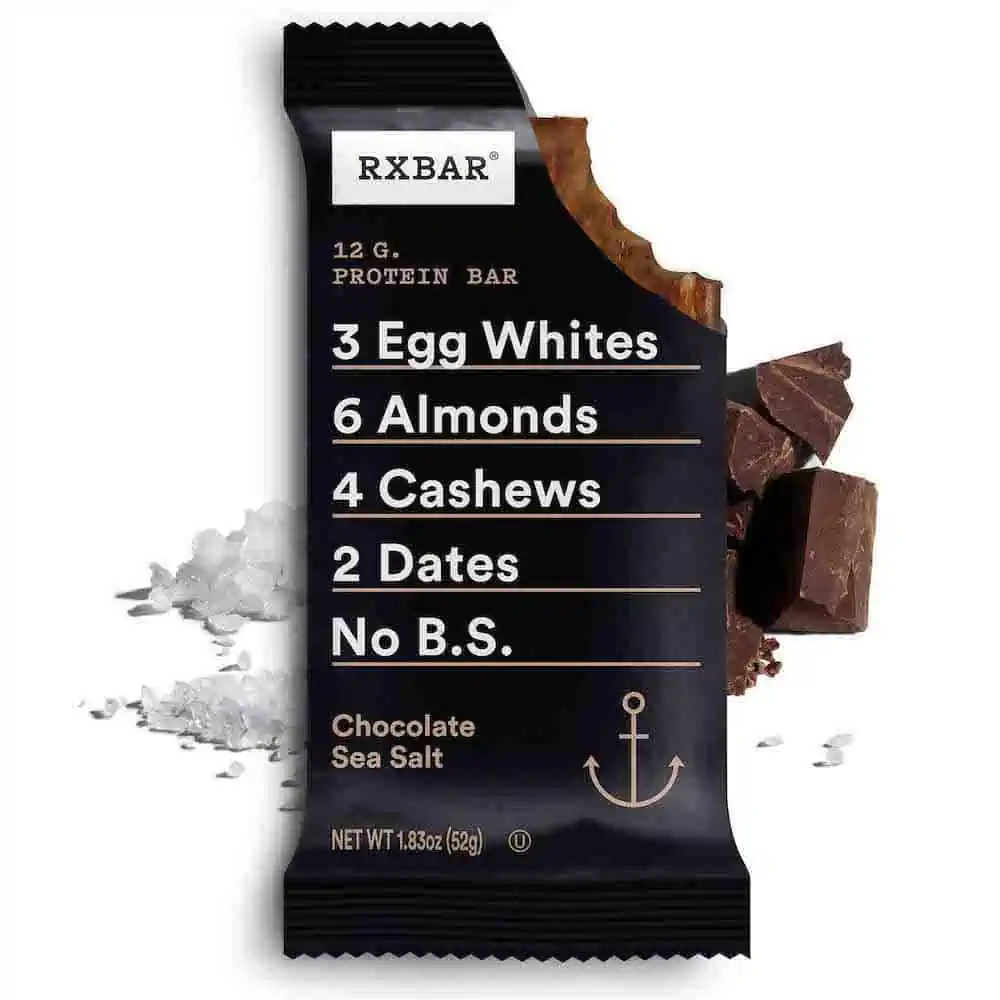 Love Good Fats Bars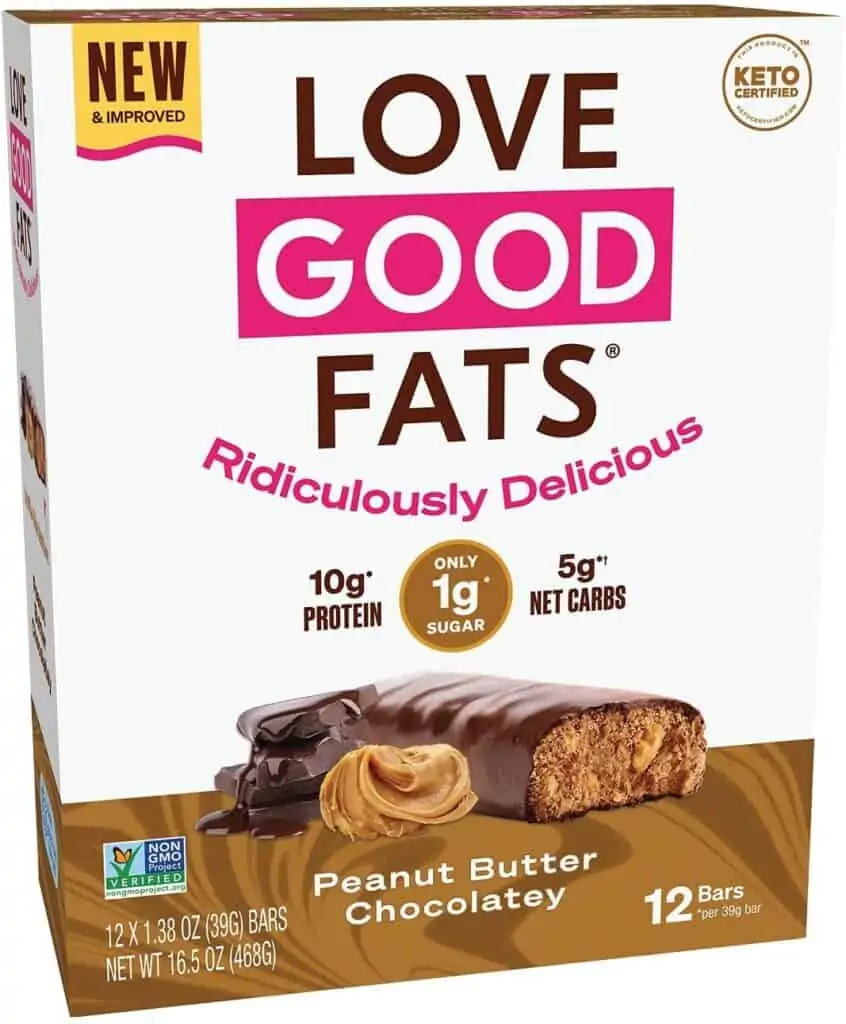 This gluten-free protein bar from Love Good Fats is popular among users. They are packed with healthy fats that help you keep full in between meals. Though they are not organic, they are lower in sugar content for people who look for a protein bar with less sugar.
 SANS PB and J Meal Replacement Protein Bars
This gluten-free protein bar can be used as a complete meal replacement that keeps you full all day long. Though they are not organic, they avoid using whole food ingredients in the product. It is available in a wide range of flavours. It can be used as a healthy snack for adults. 
It can also be called high-protein snacks that are completely free from added sugars, sweeteners, gluten, soy, and others. Therefore, it can be used as backpacking meals or meal replacements. Also, it contains an ideal amount of essential micronutrients for a healthy body.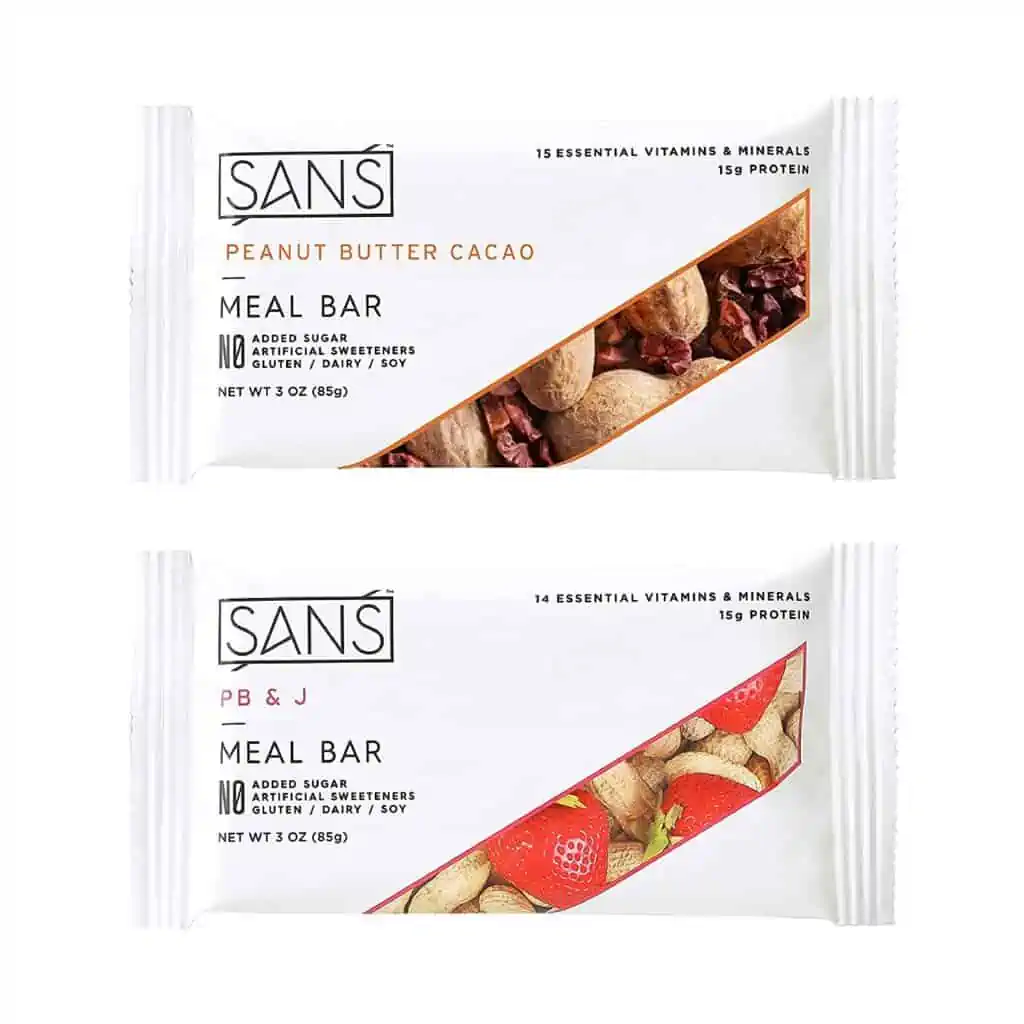 NEOH Low Carb Protein & Candy Bar
This protein bar has a great taste, just like a candy bar. It is packed with more complete protein than any sugar. The protein bar is made of whey and soy protein to make it highly nutritious for the body. This product is available in a wide range of flavours- coconut, mixed box, caramel nut, chocolate crunch, raspberry, and chocolate. 
They are also called gluten-free sports nutrition bars for professional athletes. It is also available in multiple packs- 1 pack (12 counts), 24 packs, and 48. Furthermore, it is low in sugar and high in antioxidants. This ready-to-be protein bar is perfect for breakfast, as a late-night snack, or as an intense workout meal.
Quest Nutrition High Protein Bars
This gluten-free protein bar is combined with whey and milk protein. This protein bar is not organic, and they use sugar alcohol to make it sweet to taste. This might cause distress to the stomach. So, it is best to stop it immediately if you face such issues while having it.
Also, they are available in a wide range of flavours to choose from. It contains complete protein that provides your body with 9 essential amino acids. It is coated with sugar alcohol and is a sweet treat with all sugars. So, this is made with complete dairy-based protein.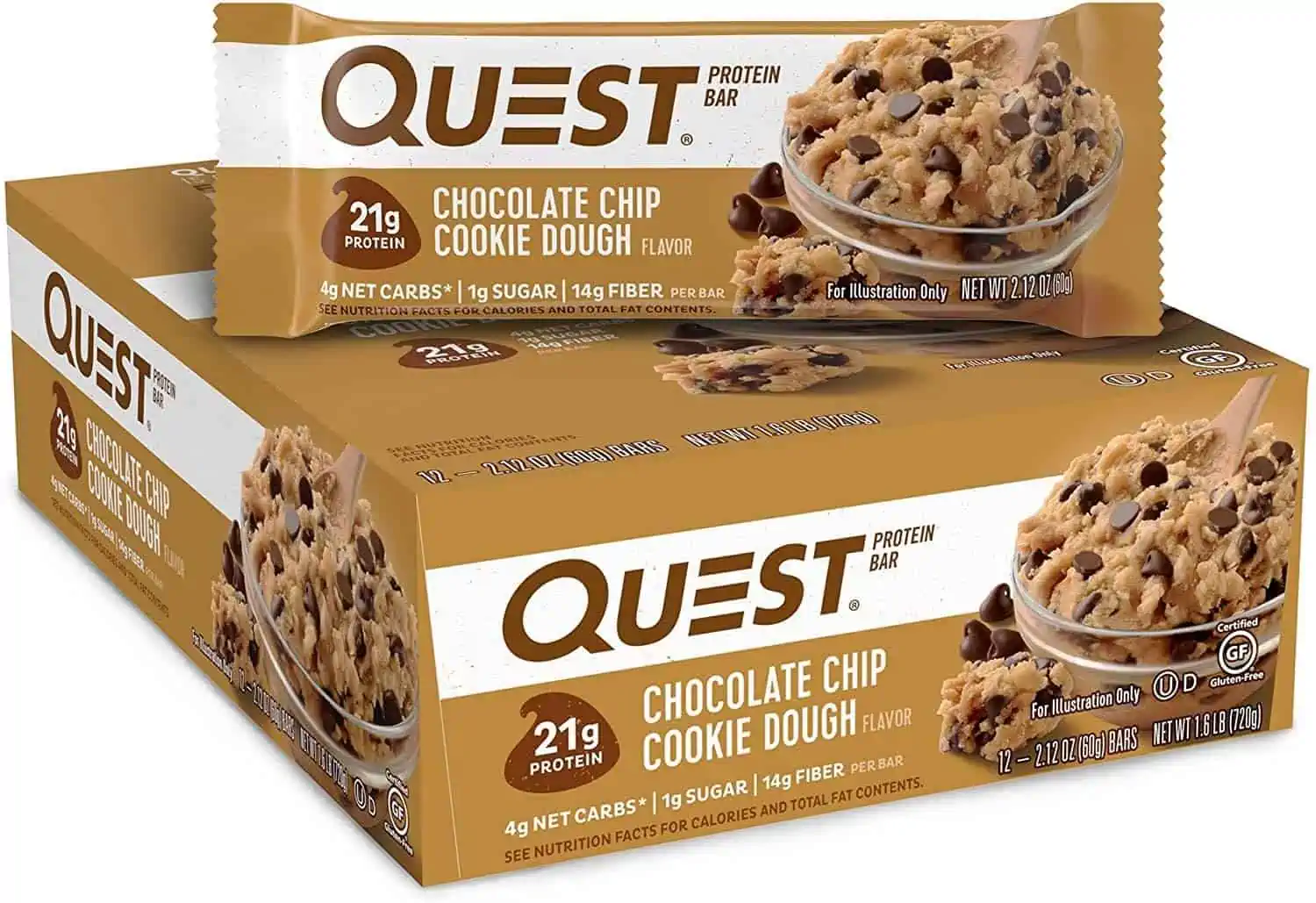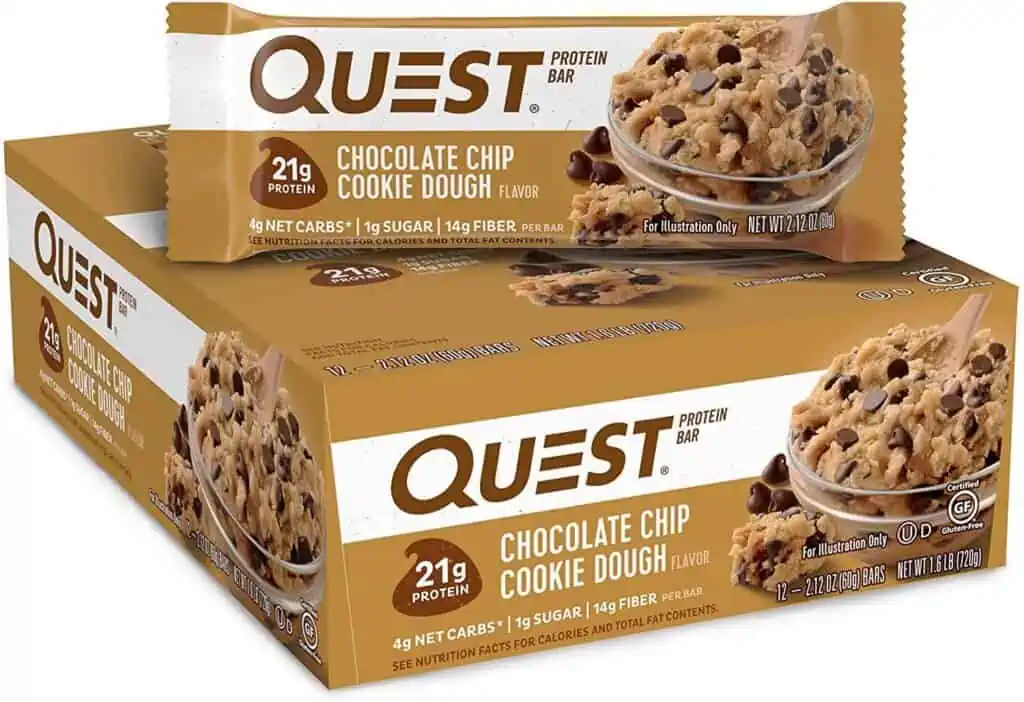 WonderSlim Protein & Fiber Bar
This gluten-free protein bar combines soy, milk, whey, and egg white protein. Though they are not organic, they are available in unique flavours such as Fluffy Vanilla Crisp, Salted Toffee Pretzel, Fluffy Nutter, Zesty London, and others.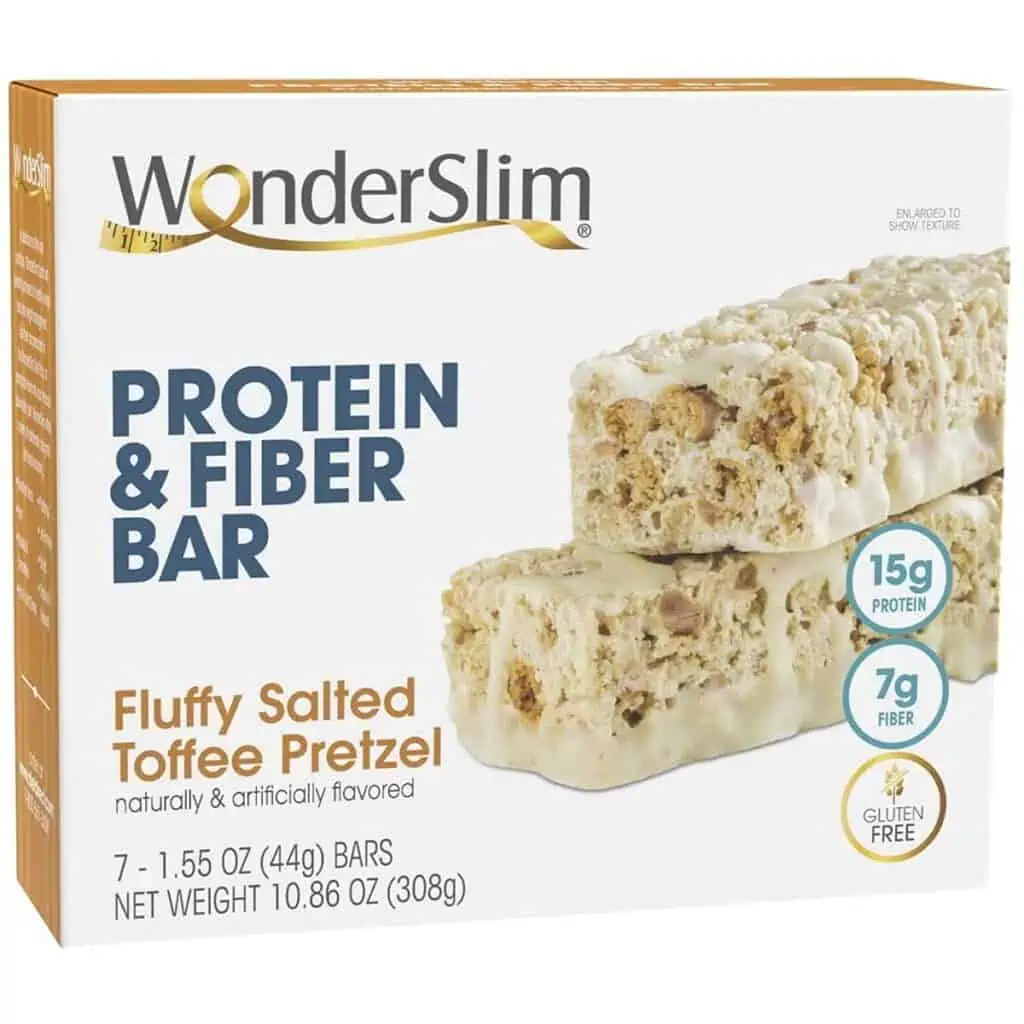 However, if you are lactose-intolerant or allergic to soy, you must avoid it altogether to prevent any allergic reactions to the body.
Conclusion
There are a few things to consider when looking for the best gluten-free protein bars. Please make sure you look for products that have plant-based protein or whey protein, have a good source of fibre, are certified gluten-free products, are individually wrapped bars or variety packs, and others.
It will help you choose the best out of many with proven results for your overall health and body. So, next time you visit a store, look for these given factors to avoid any confusion.