The Sperax Walking Pad is a compact, under-desk treadmill designed to help you stay active while working or during leisure time. With the rise of remote work and sedentary lifestyles, having a reliable treadmill at home has become increasingly important for maintaining fitness goals. I am studying these Sperax walking pad reviews due to the treadmill's unique features and positive user feedback.
Within 9 months since its launch on Amazon, close to 10,000 reviews are there, with 77% giving a 5 rating.
It comes fully assembled for delivery and must only be pulled out of its pack and plugged in to start your workout.
Sperax Walking Pad: Specifications
The Sperax Walking Pad has a 2.5HP quiet motor capable of supporting up to 320 lbs. It offers a speed range of up to 3.8 miles per hour, making it suitable for walking and jogging. The treadmill's dimensions are 48 "D x 19.6" W x 4.6 "H1, making it compact enough to fit under most desks.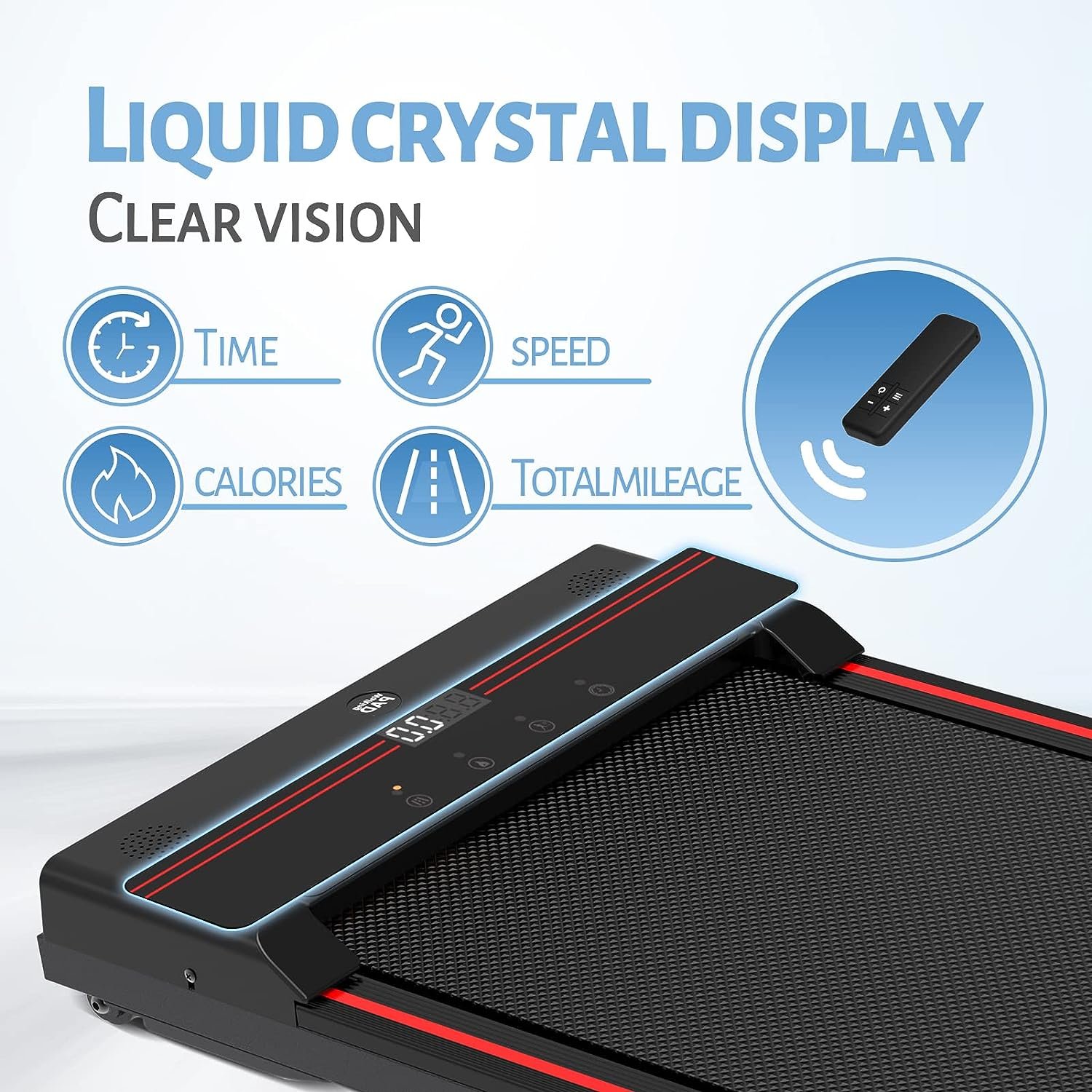 It does not have any incline settings.
Features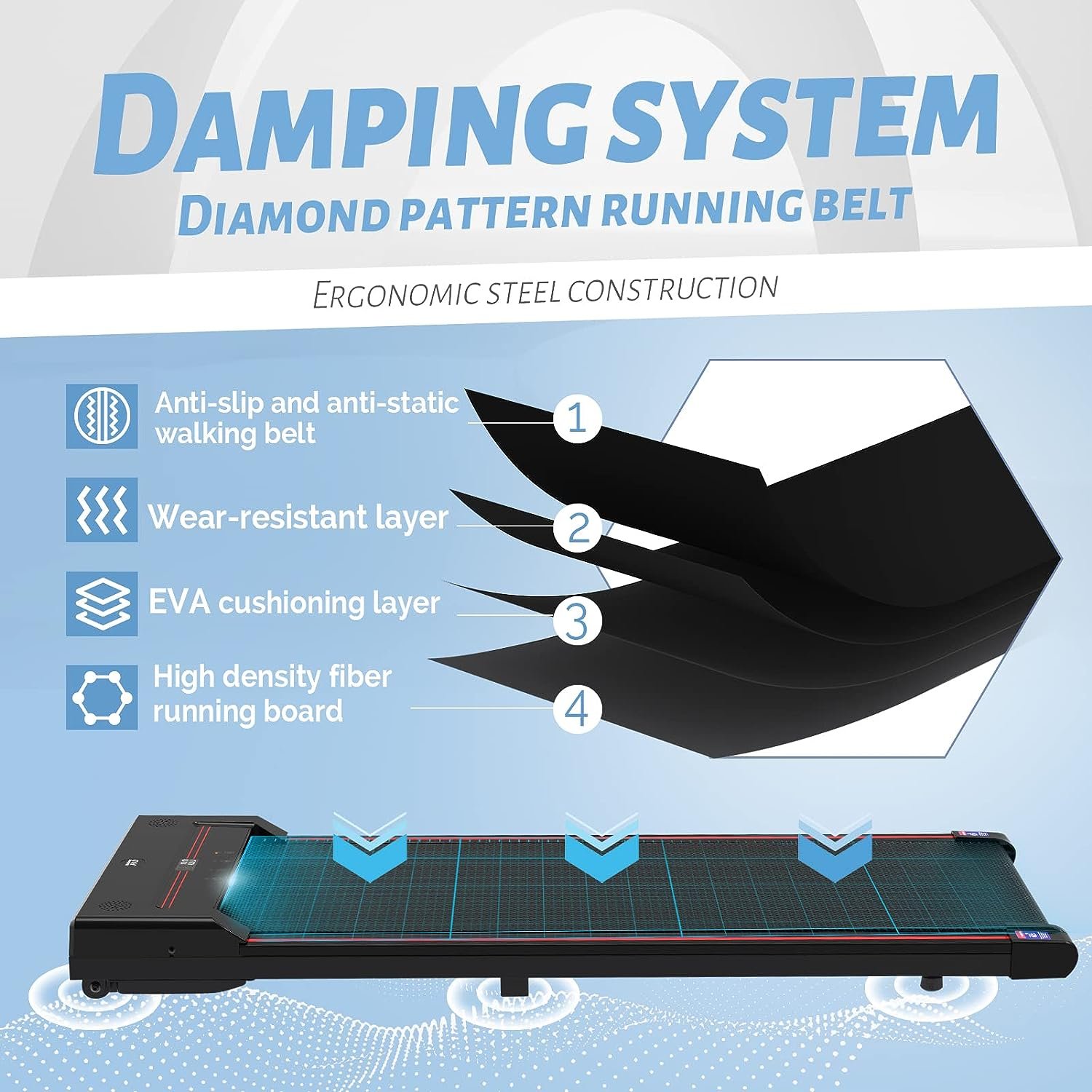 Lightweight and space-saving with wheels. It weighs only 45 pounds.
The Sperax Walking Pad boasts a durable steel frame and multi-layer shield for shock absorption and noise reduction. Due to the compact design, you can easily move and store it in small spaces. The treadmill features a non-slip running belt, ensuring safety during workouts.
The LED tracks speed, distance, time, and calories burned. The treadmill also comes with a remote control for convenient speed adjustments.
Pros & Cons
Users have praised the Sperax Walking Pad for its smooth operation and stability. Despite its many advantages, the Sperax Walking Pad does have some limitations.
Pros
Smooth and stable operations.
Compatible with standing desks.
Sturdy construction
User-friendly controls
Remote
The motor does not get hot even after 60 minutes of use.
Compact design
Cons
Not suitable for running for tall people
The highest speed of the treadmill is only 3.8 mph.
There is no pause or mute button on the treadmill.
It only reads in kilometers and not in miles.
User Experience
As a user of the Sperax Walking Pad, I found it simple and functional. It's easy to move around and doesn't take up much space. I've spoken to multiple people on the phone while walking on it, and they couldn't hear it.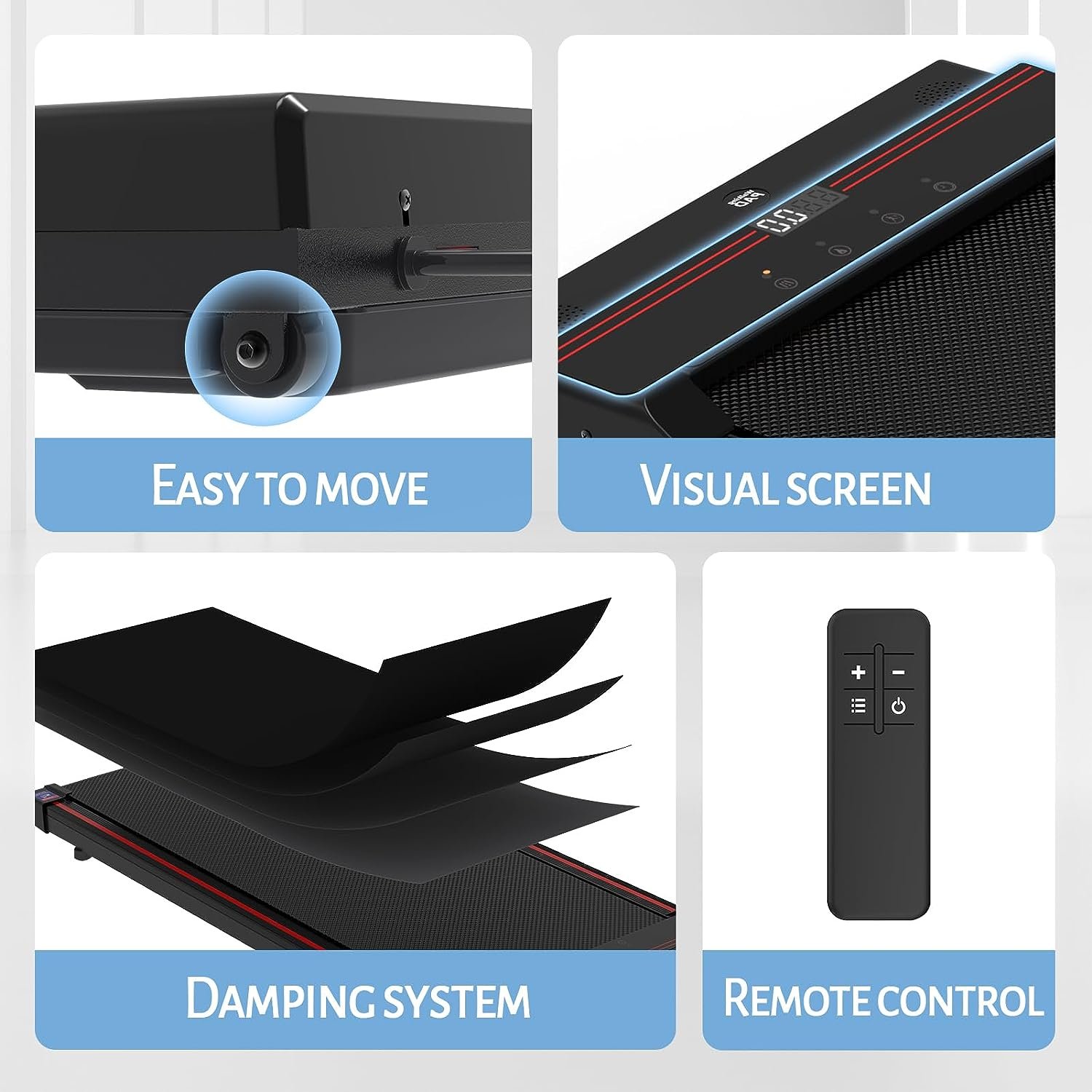 However, it could incline a little for an added challenge. But overall, I'd highly recommend this treadmill and purchase it again.
Maintenance and Durability
While specific maintenance requirements for the Sperax Walking Pad are not readily available from my search results, treadmills typically require regular cleaning and lubrication for optimal performance.
As for durability, user reviews suggest that the Sperax Walking Pad is well-constructed and sturdy, indicating good build quality. However, we can assess the long-term durability only over time.
Summary
The Sperax Walking Pad is a compact under-desk treadmill with features designed for convenience and ease of use. Its strengths lie in its quiet operation, user-friendly controls, and versatility in accommodating walking and jogging workouts.
However, it does have some limitations, such as suitability for shorter individuals only and the lack of a pause or mute button.
Conclusion
Overall, the Sperax Walking Pad is a solid investment for those seeking an under-desk treadmill. Its features and positive user feedback offer good value for its price point.
However, potential buyers should consider their specific needs and preferences when deciding whether this treadmill suits them.
Additional Considerations
It's important to note that according to Amazon's return policy, this item can be returned in its original condition for a full refund or replacement within 30 days of receipt. It provides some assurance to buyers regarding their purchase.
For additional support or troubleshooting needs, Amazon offers free product support options such as live phone/chat with an Amazon associate, manufacturer contact information, step-by-step troubleshooting guides, and help videos.