A longer warranty indicates a better, more robust product in any consumer durable category. Similarly, a treadmill with lifetime warranty is a better option giving more confidence to the consumer about the product's life.
But when referring to a lifetime warranty, it is only on the frame and sometimes on the deck or motor.
Treadmills are complicated pieces of equipment that help you meet your fitness goals. Whether you plan to buy a treadmill for your home or gym, it is expensive. Besides, in case of a breakdown
The cost of repairs is very high.
Due to the rapidly changing technology getting spare parts later is a difficult exercise.
Companies don't always have spare parts in stock; sometimes, you must wait weeks and months to get one.
The cost of labor is exorbitant.
Under such circumstances, the treadmill with the longest warranty is the best option. A good warranty is one of the key elements every individual should look for while purchasing a treadmill. A longer warranty also assures the confidence the company has in its products.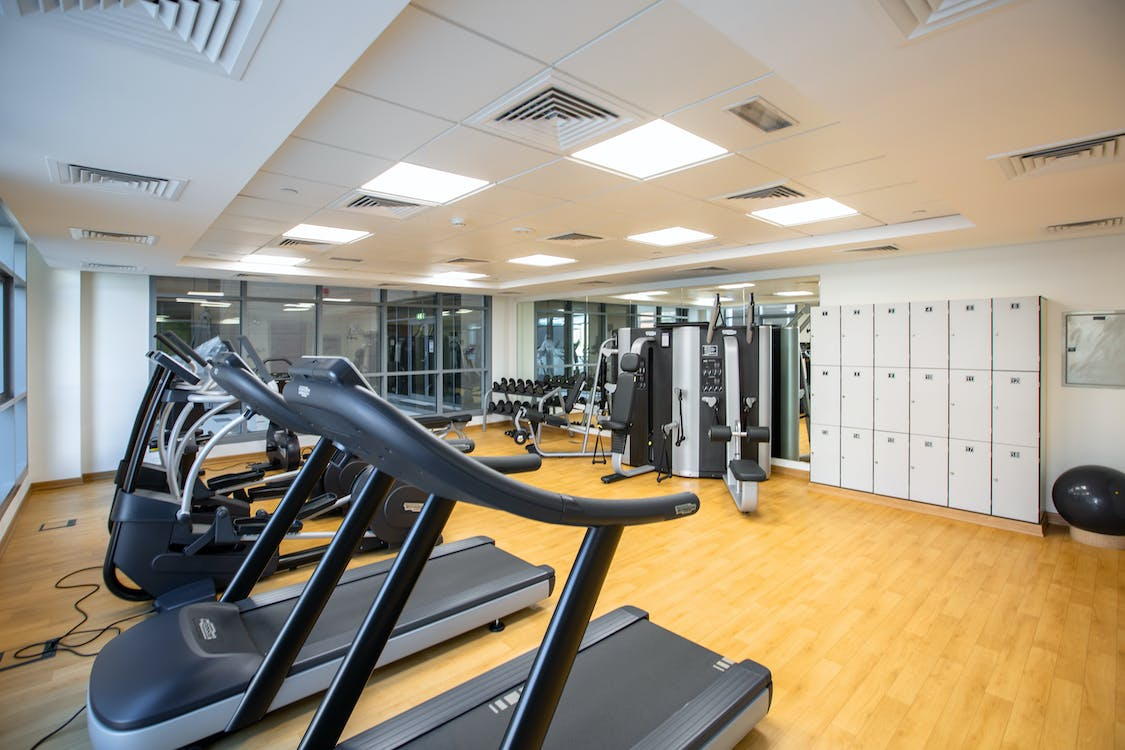 What if you get a treadmill with lifetime warranty?
This warranty reassures you that you are buying a long-lasting and robust product. Most reliable treadmill brands have a lifetime warranty.
Similarly, a poor warranty indicates the company isn't confident enough about its products and isn't ready to stand by them.
Underdesk walking treadmills mostly have up to a year-long warranty.
What is the lifetime warranty of a treadmill?
A lifetime warranty means equipment is covered for its entire life. Every brand or company has varied parameters in terms of the lifetime of the treadmill, which starts from the date of purchase.
You must remember that the warranty is not transferable in most cases if you are buying a second-hand treadmill.
Understanding what a treadmill warranty covers
If you have been looking for treadmills for a while and comparing different brands and models concerning warranties, you must be aware that every brand offers service warranties on different parameters.
It is not true that only high-end home treadmills and commercial-grade equipment come with a warranty that lasts for life.
You can get a lifetime warranty on some mid-range treadmills as well.
The lifetime warranty is seldom on the whole treadmill. You will get it on the treadmill frame, the deck and the motor or only one or two of the three.
Typically, treadmill service warranties are categorized into 3 to 4 parts. They are: –
Frame
The treadmill's frame plays an essential role as it holds everything together. That means various parts of the treadmill are bound with the frame, like the console, belt, deck, etc.
The frame is an important part of how the treadmill works, and a strong frame will make your money worth it. The frame's warranty is the longest warranty the company offers customers.
So, if you're looking for the best treadmill, buy a machine with a lifetime warranty on the frame.
Motor
The treadmill's motor is one of the heaviest and most expensive components that drives the belt. The treadmill will work smoothly if the motor is highly efficient. So, it's important to find a good motor warranty, since stronger motors tend to last long.
There are treadmills with lifetime warranties on motors as well. So, always look for a warranty with at least 5 to 10 years of coverage or more. If the motor burned out by chance, replacing it would be very expensive, and the warranty would protect your investment.
Parts and electronics
Several parts and electronics on a treadmill help the machine be in working condition. It includes all the wiring of a treadmill, the belt, and various other things between the frame and the motor.
Parts and electronics are the first things to fail on a treadmill, such as wires coming loose, circuits burning out, etc. So always look for treadmills covered with parts and electronics for at least two years. However, if you get 3-5 years on parts and electronics, you are really lucky.
Labor
Labor is what you will pay the professional if something goes wrong with the treadmill. That means it is an expense you must give to the person you hire for the treadmill service.
The labor guarantee is the shortest of all. A trained engineer or mechanic is very expensive. In an effort to cut costs, companies employ third-party laborers who are general mechanics and not specially trained for treadmills.
Keeping all these things in mind, the two-year warranty on the labor is great, as no company offers more than this.
Mid-range and nice-budget treadmills come with a one-year warranty.
What are the things that void a treadmill warranty?
Every manufacturer or brand sets their own guidelines regarding warranty regarding what is covered and what is not. Let's understand this with the help of an example.
For example, if you talk about the NordicTrack and ProForm brands, both have many clauses regarding warranties. These clauses state that if you store your home treadmill in a garage, you will void the warranty policy.
Moreover, your warranty is also void if you have purchased a heavy-duty motor and are not using it at top speed. So, read the small print on the treadmill to ensure you're using it right.
Furthermore, ensure you maintain the treadmill so that all the parts are free from dust and dirt.
Reading between the lines
Sometimes there are so many clauses attached to a warranty that you might as well discard it and buy a new one.
Companies sometimes make it difficult for the customer even to contact them. Recently, a company removed phone numbers from its site for the same reason.
Another company mentions –
Your equipment will be sent to and from a servicing location at your expense. You may pay a small handling fee for warranty-covered replacement parts. Trip charges may apply to in-home service.
Yet another company mentions –
Equipment used in a non-temperature-controlled environment (i.e., garage, porch, or yard).
Equipment operated by a user that is over the maximum user weight
If a product is purchased from a dealer, then the dealer's return policies will apply, so make sure you study his policy before buying.
On the other hand, some companies mention that even "wear and tear" is covered and "you won't ever have to open your wallet."
The bottom line
The treadmill is a popular piece of equipment among people who want to remain fit and healthy. You need to invest a lot of money in this exercise equipment. So, before you buy any of the branded treadmills, ensure to check their warranty.
A good treadmill warranty should cover the frame for 10 years or more, the motor for 5–10 years, labor for 1-2 years, and parts and electronics for at least three years.
Frequently asked questions
What is the average life of a treadmill?
Experts say that the quality of a company's treadmill is the only thing that affects how long it lasts on average. But on average, it lasts 10 to 12 years if you maintain it properly.
Are warranties on a treadmill worth it?
This exercise equipment is worth a warranty because it gives the customer something extra. If the product is under warranty, you can contact the manufacturer anytime if something goes wrong.
Is every treadmill comes with a lifetime warranty?
No, not every treadmill these days comes with a lifetime warranty. The reason is that customers prefer treadmills with a lifetime warranty.