With the growing popularity of vegan protein powder explore some of the latest products in the market.
A new survey conducted by YouGov indicates that nearly one-third (32%) of Americans plan to eat more plant-based/vegan foods in the new year.
Veganuary 2022 – The ideal time to get started on your plant-based diet.
If you want to try going vegan, now is the time! Veganuary is a global movement that encourages people to give up animal products during January each year.
During Veganuary 2021 campaign, 500,000 individuals from over 200 countries and territories, was inspired and encouraged to become vegan.
We as a health & fitness company do our bit and suggest to you the best vegan protein powders available on the world market.
Related Readings

The Vegan Runner: Want to Run Quick, Injury-Free, and Win?
We list below the 7 best vegan protein powders that are the best quality-wise and also the best selling.
MyProtein THE Plant Protein
| | | |
| --- | --- | --- |
| Sodium | Potassium | Calcium |
| 330mg | 420mg | 40mg |
Serving Size- 41.8 gm
It isn't gritty or grainy, unlike the best of rivals on the market.

The vegan-friendly plant protein comes in two flavours. Mocha & Vanilla Chai. It doesn't hide the usual plant-based earthy taste entirely, but the product also keeps its taste well. It has a nice flavour from the first sip to the last swallow.

It's minimal in calories, fats, and carbs, making it perfect for individuals on a macro diet or seeking to build a calorie deficit.
Orgain Organic Protein Plant-Based Protein Powder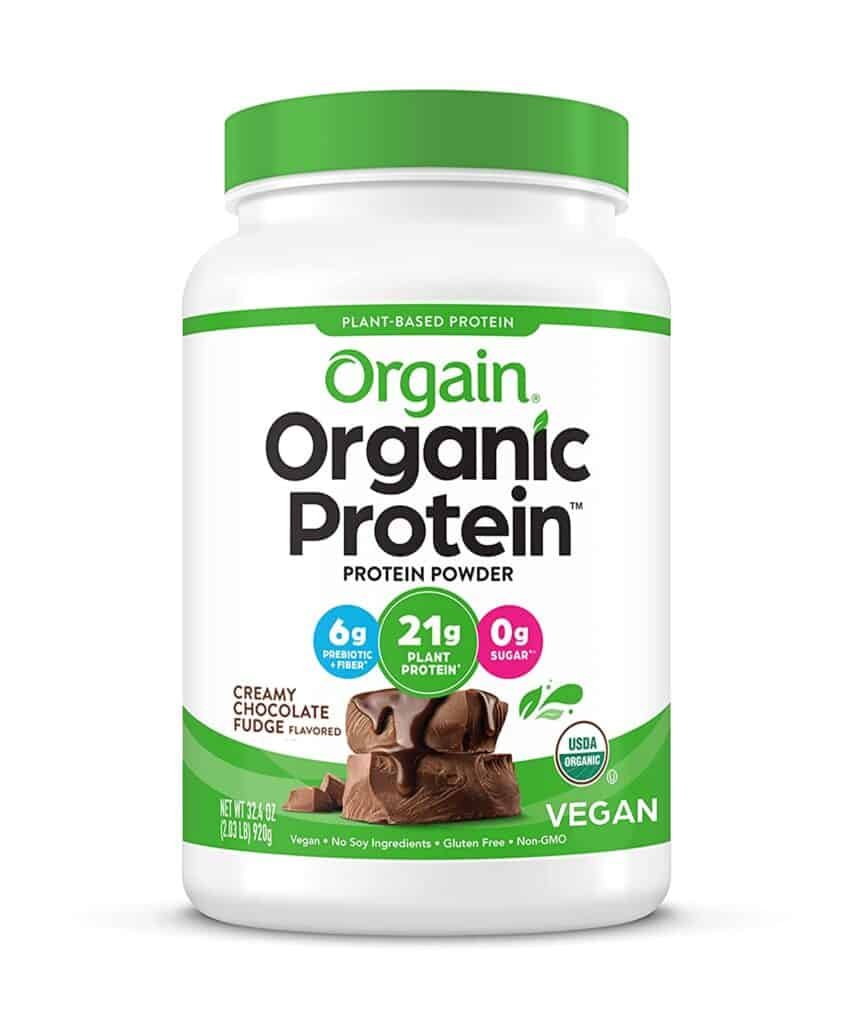 | | | |
| --- | --- | --- |
| Calcium | Iron | Potassium |
| 66mg | 6mg | 255mg |
Serving Size- 2 Scoops- 46 gm
The protein comes from pea, brown rice, and chia with no added sugars and no artificial sweeteners. Non-GMO and no Soy too. It has six different flavours.
Garden Of Life Raw Organic Protein
| | | | | | | |
| --- | --- | --- | --- | --- | --- | --- |
| Iron | Magnesium | Selenium | Zink | Manganese | Calcium | Potassium |
| 6mg | 15mg | 42mcg | 2.8mg | 0.7mg | 40mg | 47mg |
Serving Size- 1 Scoop- 31 gms
Raw Organic Protein is a Certified Organic, Non-GMO Project Verified RAW Vegan Protein powder delivering dairy-free protein with a complete profile of all essential amino acids and added whole food fat-soluble vitamins, probiotics and enzymes. It contains fat-soluble vitamins A, D, E and K and supports digestive health and function with live probiotics and protein-digesting enzymes.
It is a sugar-free pea and sprout protein. "This powder gets its protein from a variety of sprouted, gluten-free grains and seeds," says nutritionist Kelly Jones, RD.
(Research suggests sprouted grains may improve protein absorption and other micronutrients.)
Aloha Organic Protein Powder
| | | | | |
| --- | --- | --- | --- | --- |
| Sodium | Potassium | Calcium | Magnesium | Iron |
| 190mg | 360mg | | | |
Serving Size- 2 Scoops- 37 gm
Aloha Organic Protein Powder is a certified organic blend of pea, brown rice, pumpkin, and hemp seed. It is made with simple whole food ingredients to get the highest quality of energy boost. Coconut sugar and monk fruit are used for erythritol or stevia.
They have two flavours Chocolate and Vanilla. It is gluten, dairy & soy-free and has no GMOs.
Vega One All-In-One Plant-Based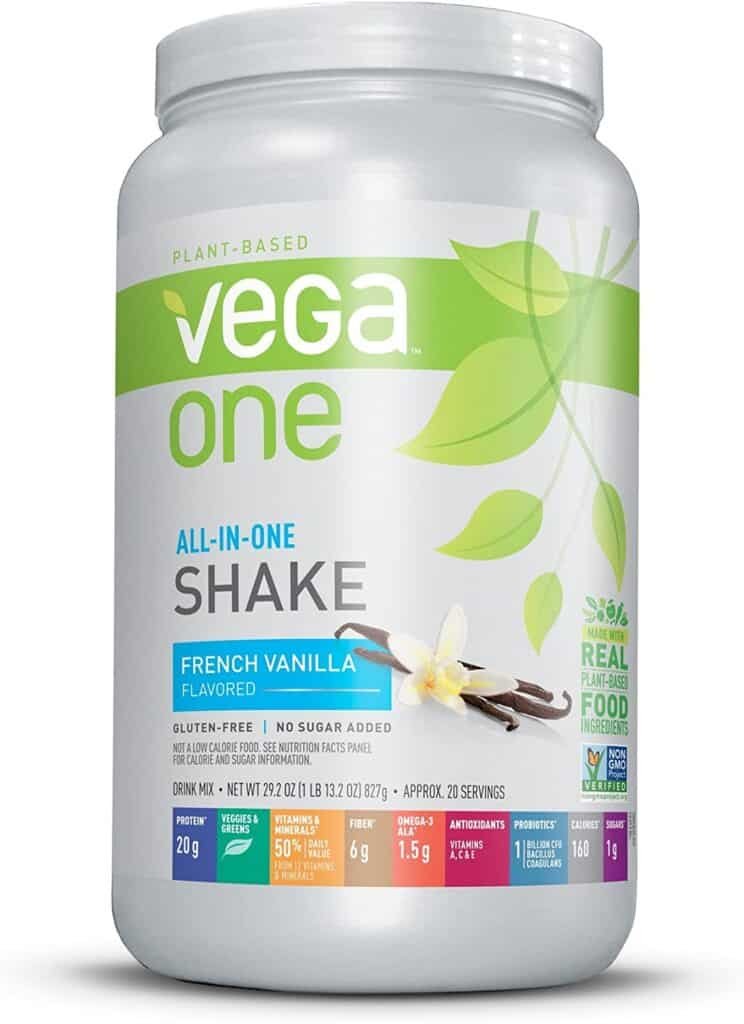 | | |
| --- | --- |
| Sodium | Potassium |
| 240mg | 230mg |
Serving Size- 1 Scoop- 41gm
All in one, plant-based vegan protein powder is made from natural, whole-food ingredients. Blend a serving of Vega one with your favourite fruit as a meal replacement20 grams of premium, plant-based protein from pea, hemp, sacha inchi, and flax for a complete amino acid profile.
50 per cent daily intake of vitamins and minerals from broccoli, kale, spirulina, strawberries, and more—twenty-five per cent DV fibre, 1.5 grams omega 3s, probiotics, and antioxidants. Vega One is Non-GMO project verified, vegan certified, low glycemic, gluten-free, and made without dairy, whey, or soy ingredients.
SunWarrior Plant-Based Protein Blend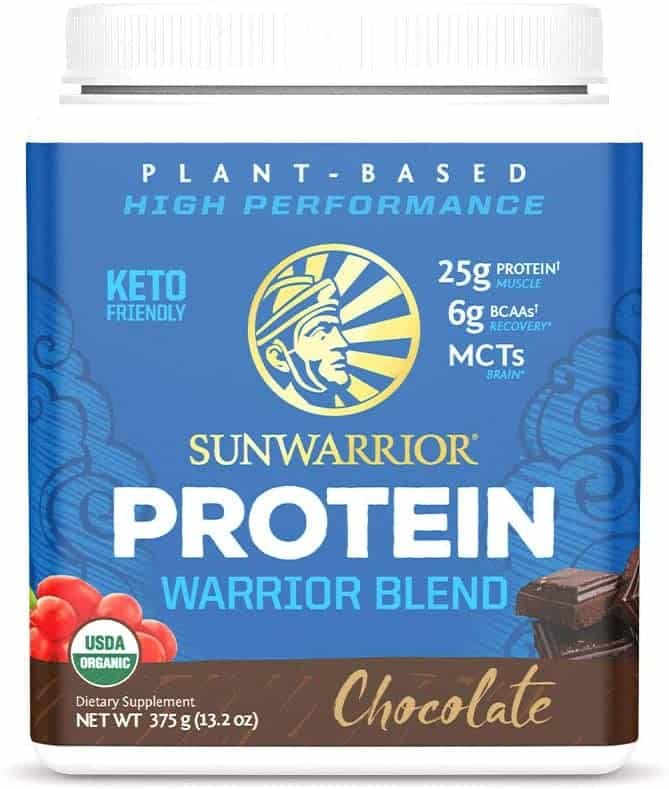 | | | | |
| --- | --- | --- | --- |
| Calcium | Iron | Sodium | Potassium |
| 38mg | 8mg | 521mg | 171mg |
Serving Size- 1.5 Scoops- 37.5gm
Perfect for anyone who wants to amplify fitness levels or build muscle. Rich protein sources like Legumes, hemp seeds, and goji berries, plus MCTs from coconut to fuel your active life.
Free of soy, dairy, GMOs, sugar, and gluten, plus it's raw, certified organic, vegan and blends well too.
ON Gold Standard 100% Plant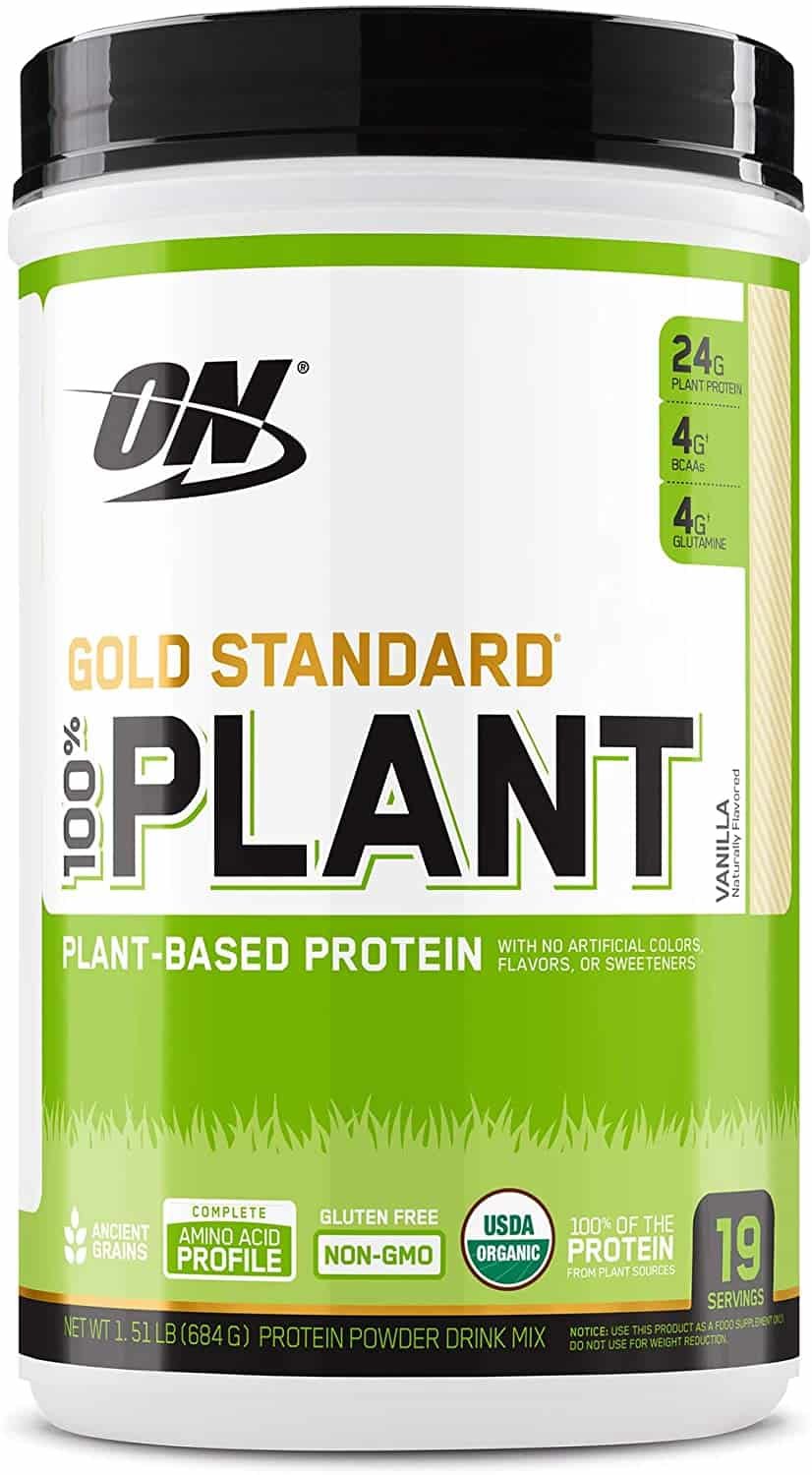 | | | |
| --- | --- | --- |
| Calcium | Iron | Potassium |
| 100mg | 3.7mg | 140mg |
Serving Size- 1 Scoop- 36gm
According to Optimum Nutrition, the United States Department of Agriculture (USDA) has certified this plant protein product as organic, non-GMO, and free of artificial colours, flavours, and sweeteners. It is available in three flavours: berry, vanilla, and chocolate.
It contains 24g of protein per serving and up to 100% of a person's recommended daily vitamin C intake.
Veganuary & Veganism- Can We Save a Few More Animals Please?
Compared with other vegetarian diets, vegan diets contain less saturated fat and cholesterol and more dietary fibre. Vegans tend to be thinner, have lower serum cholesterol, and lower blood pressure, reducing their risk of heart disease. Vegan diets are the most effective weight control compared to vegetarian or omnivorous diets.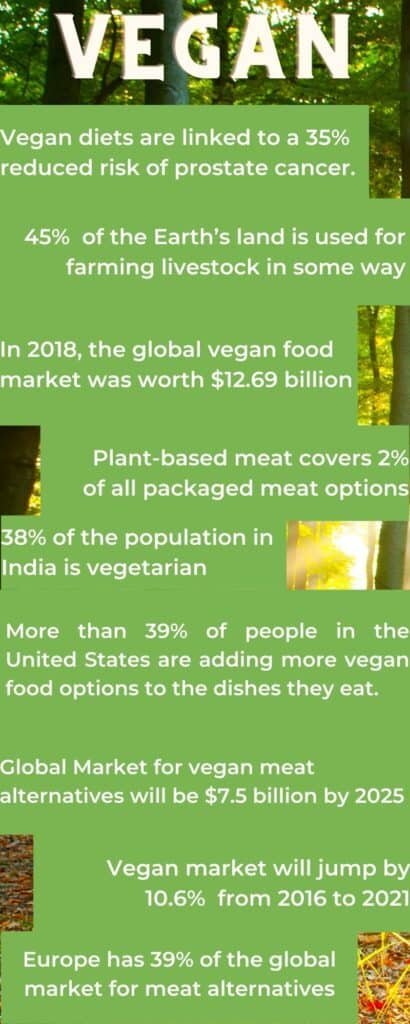 Researchers generally report that participants on vegan diets lose more weight than those following calorie-restricted diets, even when they are allowed to eat until they feel full. Trusted Source. The natural tendency to eat fewer calories on a vegan diet may be caused by a higher dietary fibre intake, which can make you feel fuller.
However, eliminating all animal products from the diet increases the risk of certain nutritional deficiencies. Micronutrients of particular concern for the Vegans include vitamins B-12 and D, calcium, and long-chain n-3 (omega-3) fatty acids. Unless vegans regularly consume foods fortified with these nutrients, one should consume appropriate supplements.
People are buying Soy, Almond, various other kinds of plant milk, and various other forms of milk instead of dairy. Similarly available is Vegan Cheese made from several types of milk available in the market. But while buying Vegan Cheese, make sure you buy the minimally processed one. The more processed varieties are more nutrient deficient as in all other foods.
Veganuary
There is a month-long celebration in January started in Great Britain in 2014 known as Veganuary. What started with only 3300 members then has become a million-strong society now with people participating in Veganuary worldwide. During the festival, the members have only a Vegan diet for the whole month. The movement is gaining momentum the world over.
Meg Hanson says in Popdust.com, "Veganism is a lifestyle and not just a diet". Meat production has many damaging consequences. Veganism may be the "single biggest way" to reduce your carbon footprint (up to 73%). While not all vegans are hot, luckily, there are so many types of hot that showing empathy and compassion for creatures other than ourselves might be the most desirable quality to have.
For Vegans, it isn't easy to choose what to eat in a restaurant or any social gathering. But now the trend is catching on, and there are so many Vegan restaurants near me in my city.
Why Vegan Protein Powder?
Reduced Digestive Stress – Being lactose-free, it is lighter on the stomach than whey.
Increase your diet diversity – There are various plant-based protein sources available against only milk-based whey.
Vegan Diet is more ethical – Plant-based proteins are also more ethical and sustainable. It doesn't take as much fuel, water, or land to produce plants as it does animal proteins.
Some athletes can't stomach whey (and stinking up the weight room breaks all kinds of gym etiquette rules). 😢
Being vegan, you can eat raw fruit or a vegetable, but you cannot eat a raw goat or a hen. Can you?
Plant Protein is full of Vitamins, Minerals & Fiber, which lacks whey and makes vegan a better choice.
The only issue with plant proteins is that most do not have a complete profile of Essential Amino Acids(EAAs). Though you can take care of that by blending two or more proteins
Conclusion: While whey protein powders usually have only whey in various forms, there are minerals, vitamins, and fibre in Vegan Protein Powders naturally. These become a better choice for supplements.
Above mentioned best Vegan Protein Powders naturally have all these ingredients in them.
Propaganda – Soy agriculture is terrible for the planet. Eat meat for protein, not soy.
Fact – Around 70 per cent of the world's soy is fed directly to livestock, and only six per cent of soy is turned into human food, which is primarily consumed in Asia.