Animal vs Plant Protein: Which is better?
What is the difference between them?
Which one is the best to choose?
These questions keep ticking in many minds.
Let us clear up the confusion about protein supplements with this article.
The protein content of a vegetarian diet is only marginally less than a non-vegetarian diet's and can meet a person's daily protein intake. Well, that's not always true. How your body ABSORBS and assimilates protein is equally important.
You can get protein from plant sources and animal sources. Some people claim that the source of the protein, whether it is an animal or a plant, doesn't matter. Others suggest that protein derived from plants is superior to animal protein. In this article, we will compare animal vs plant protein and help you make the best choice.
All proteins comprise amino acids, although the amount and type of each amino acid varies depending on the protein source.
A person's body requires a balance of all 22 types of amino acids to function properly.
The body cannot produce nine of these amino acids called essential amino acids.
A complete protein source refers to a food that contains all nine amino acids.

Plant Protein vs Animal Protein for Building Muscle
Having the right balance of amino acids builds muscles and helps the body recover quickly from post-exercise pain. Understanding the difference between plant and animal proteins is also important for anyone who wants to ensure their diet is healthy.
This article will explore the difference between animal and plant proteins. We'll also talk about the health effects of both proteins, learn which type is best for bodybuilding (building body and muscle), and the best sources of each.
Related Readings

Best Home Exercise Equipment: 7 Proven by Mentors
Best Under Desk Treadmills in 2022: Walk While Working
What is protein, and why is it important for our body?
Protein is an essential element for our body. Our bones, muscles, skin, hair, nails, etc., are made from protein. Besides, proteins also play an important role in strengthening our immune system. If you want to lose weight, you should choose protein-rich foods carefully.
These are nutrients that play an important role in building our body, developing, and in all the functions of the body. Whenever you eat something containing protein, the body breaks down this protein into amino acids and sends the individual amino acids to the body's organs for function. According to the Institute of Medicine, 10 to 35 percent of the daily calories should come from protein.
Types of Protein
Generally, we get protein from two types of foods.
Animal-based protein
Chicken, mutton, fish, and their products, such as milk and eggs, are good protein sources. They include all of the important amino acids our bodies need. Animal products are the best sources of high-quality protein.
Plant-based Protein
There is plenty of protein from plants, such as vegetables, fruits, grains, pulses, beans, etc. Plant proteins are rich in nutrients such as fiber, vitamins, and minerals, along with protein. A diet rich in plant proteins may increase fiber intake and reduce constipation.
Animal vs Plant Protein
The composition of their amino acids is the main difference in comparing Plant Protein Vs. Animal Protein.
Amino acids are the building blocks of proteins. The body digests proteins and breaks them down into simple amino acids.
The body may require different amino acids at different times. Our diet should include complete protein sources containing all nine essential amino acids.
How much protein do you need?
Under normal circumstances, you need 0.8 grams of protein per kilogram of your weight. If your weight is 50kg, you must take 50 * 0.8 = 40 grams of protein daily. Some other people who have to work harder, such as sportsmen, athletes, laborers, etc., may need to take more protein than this. Along with this, pregnant women also need more protein.
Which protein is better?
Experts generally agree that you should consume protein from both meat and plants. There are many other nutrients that you only get from plants or animals. For example, a protein obtained from animal meat, milk, and eggs is better because you get vitamin B-12, not found in plant foods. On the other hand, protein derived from plants is high in phytonutrients and antioxidants, beneficial for your body.
Which protein is better for weight loss?
To lose weight, you should be careful while choosing protein foods. Protein derived from plants is generally safer and healthier than animal protein. Plant-based protein is also considered better for weight loss.
This is because protein from animal meat is high in saturated fat and cholesterol, so excessive consumption of them is not considered good for health. Therefore, if you are a non-vegetarian, you should also consume good quantities of green vegetables, coarse cereals, fruits, pulses, etc.
Protein is an essential part of our diet that helps build, repair, and maintain body structures.
This research claims that plant protein is better than animal protein. Some studies suggest meat protein is unhealthy, but protein from nuts and seeds helps keep the heart healthy. According to research, animal protein is associated with a rapidly increasing risk of heart disease, while plant protein benefits the human heart.
Animal Protein Sources
Fish
Egg and dairy products, such as cheese, milk, and whey
Nonveg foods – chicken, turkey
Vegan Protein Sources
Grains, beans, and legumes, such as oats and quinoa, seeds and nuts
Some fruits and vegetables, such as avocados, soybeans, tofu
Nuts and seeds help protect against heart disease.
Remember, it is advised to take protein in the best absorbable form. The powdered form of the protein has small granules and gets easily suspended (dissolved) in any liquid. Please couple one of these best protein supplements with your daily meals.
These supplements are also "Perfect- Meal Replacement" if you focus on weight loss. The best way to consume these protein powders is to mix these supplements with plant-based almond milk, soy milk, or water.
Best Plant-Based Protein Powders
Vega Sport Premium Protein Powder
30g Plant-Based Protein,
5g BCAAs,
Low Carb, Keto,
Dairy & Gluten-Free,
Non-GMO,
Pea Protein for Women and Men,
1.8 Pounds (20 Servings)
Orgain Organic Plant-Based Protein Powder
Vegan
Low Net Carbs
Non-Dairy
Gluten-Free
Lactose-Free
No Sugar Added
Soy Free,
Non-GMO
Optimum Nutrition Gold Standard 100% Organic Plant-Based Protein Powder
Vitamin C for Immune Support,
24g plant protein per serving
0g sugar
Tastes great
9 essential amino acids/BCAAs
Gluten-free & vegan
Garden of Life Organic Vegan Sports Protein Powder
With Probiotics & BCAAs,
30g Plant Protein
NSF Certified, Keto,
Gluten & Dairy Free,
Non-GMO
NutriBullet Superfood Essential Plant-Based Protein
Non-GMO,
No Sugar Added,
Gluten-free,
Vegan,
Keto-friendly,
9 essential amino acids
KOS Organic Plant-Based Protein Powder
Delicious Vegan Protein
Keto Friendly
Gluten Free
Dairy Free
Soy Free
30 Servings
Fit & Lean Fat Burning Meal Replacement Shake with Protein
Fiber, Probiotics, and Organic Fruits
Vegetables and Green Tea for Weight Loss
10 Servings Per Container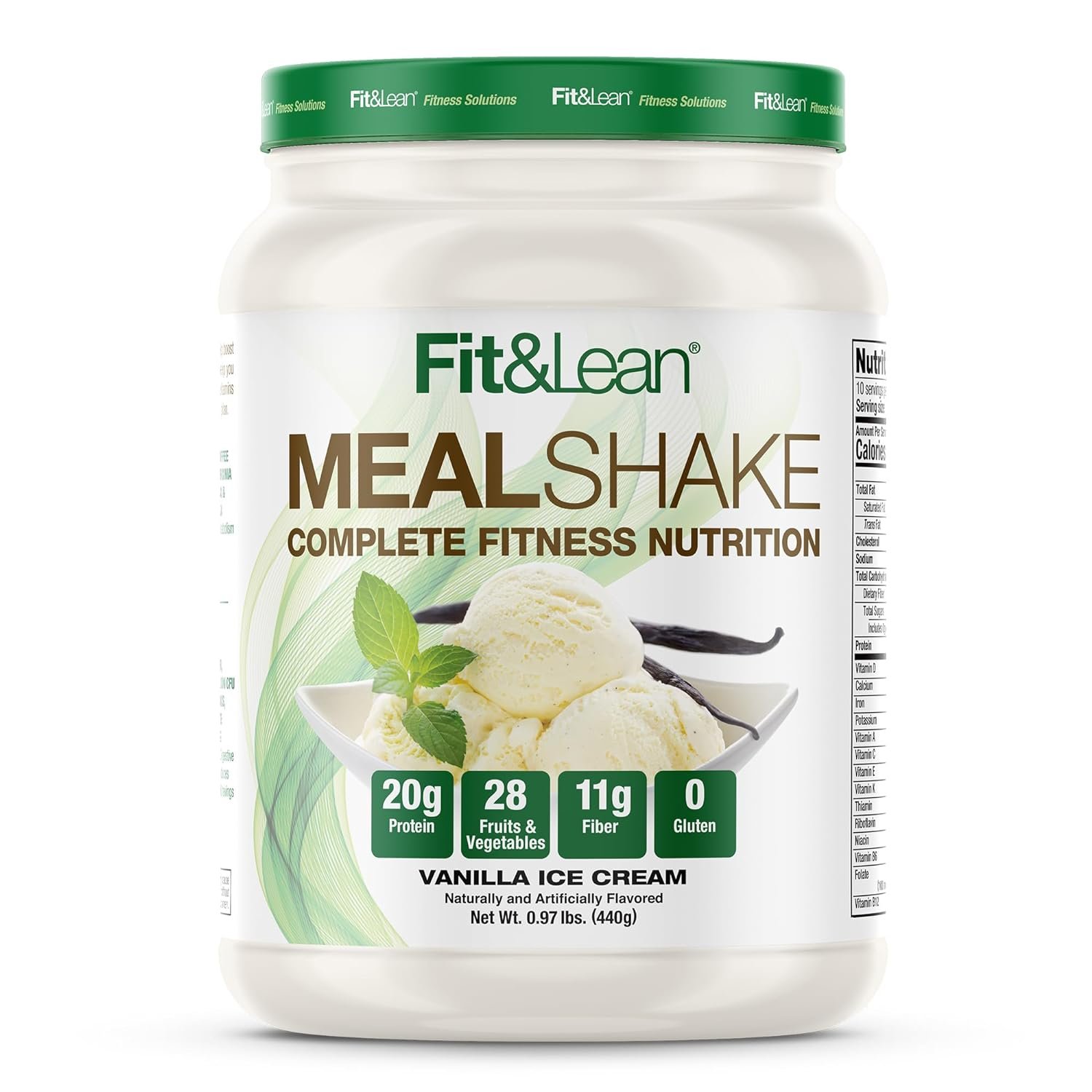 Garden of Life Raw Organic Fit Powder
High Protein Plus Fiber
Probiotics & Svetol
Non-GMO
Vegan Nutritional Shake
Vegan smart Plant-Based Vegan Protein Powder by Naturade
All-in-One Nutritional Shake – Vanilla (15 Servings)
Protein Blend
Gluten Free & Non-GMO