Egg White Protein Powder is a high quality product that contains all 8 essential amino acids in the correct percentage, which means it can be used as an excellent post workout supplement to help build muscle mass.
Egg whites are an excellent source of protein. They also contain high levels of lecithin, which helps to keep cholesterol levels low. Egg whites are also rich in vitamin D, B12, iron, zinc, phosphorus, selenium, choline, lutein, and riboflavin.
It's easy to digest.
It has no cholesterol.
It'll help you lose weight.
It'll help you build muscle mass.
It contains all the amino acids you need.
It's high in leucine, which helps with muscle growth.
It"s high in zinc, which is important for testosterone production.
Which is better protein whey or egg white?
Both egg white and whey contain all 9 necessary amino acids and are complete proteins, making them the best protein powders available.
Egg white protein is lower in carbs and fat than whey. Egg white protein is free of lactose and soy, making it more palatable for some.
No dairy, less calories than whey protein, and no blood sugar spikes with egg white protein.
Egg whites are the cleanest and most bioavailable protein source. So it's no wonder that egg white protein is in high demand.
Both are quite similar, however egg white protein powder is more allergy-friendly.
Egg white powder is also cheaper than whey.
Related Reading

Facts on Creatine Powder: Important FAQs and 9 Best Sellers
Best Casein Protein for Weight Loss in 2021: 7 Top Selling
7 Best Treadmills with Screen: More Luxury in Running
Comparison of the Best Egg White Protein Powders
We share here the best available egg whites protein powder. Some of these are manufactured in GMP accredited factories.
GMP accreditation implies that every part of the production process, including the laboratory/testing procedures, has been scrutinised (for stability, potency, and product formulation).
Name
Serving Size-gm
Calories
Protein-gm
Protein
Calories %
Carbs-gm
Fat-gm
Julian Bakery
30
108
25
93
1
0
Naked Egg
31
110
25
91
2
0
Source Nutrition
33
110
25
91
4
<1
Jay Robb
30
120
25
83
0
0
BulkSupplements
30
120
24
80
<1
<1
Judee's
25
100
20
80
<1
0
Now Sports
20
80
16
80
2
0
MRM
33
120
23
77
5
0.5
It's Just
16
70
13
74
<1
0
It's unflavored and non-GMO, Lecithin & Egg White Powder. It has highest grade Egg Whites, ideal For lean muscles. In addition to being soy-free, Julian Bakery's egg white protein is sweet-tasting.
This chocolate-flavored protein powder tastes great and combines smoothly due to the sunflower lecithin. This is one of the finest tasting egg white proteins. No artificial flavours.
Naked Egg White Protein Powder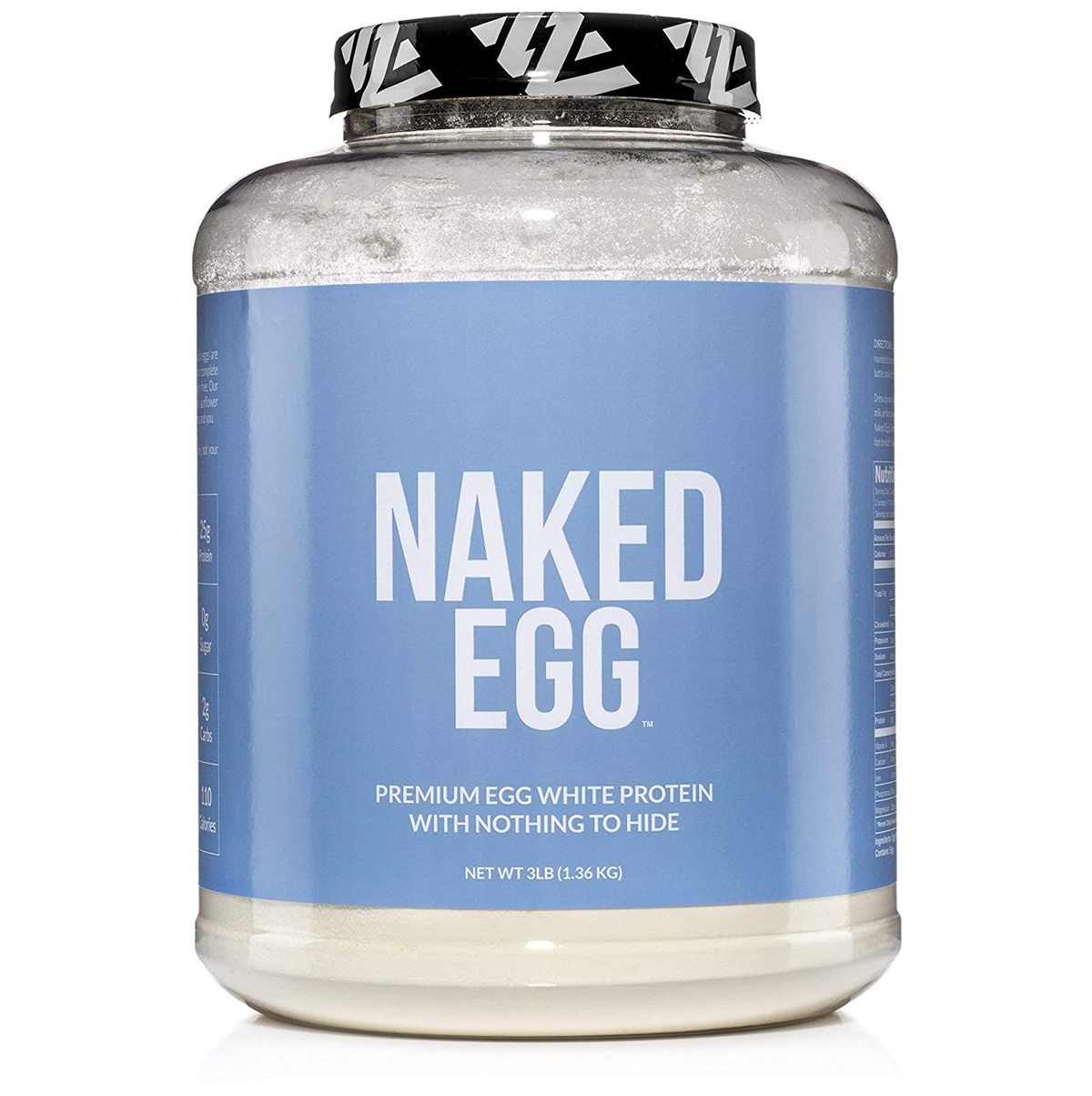 Potassium – 300mg
Sodium – 380mg
Calcium – 47mg
Iron – 0.12mg
Phosphorous – 30mg
Magnesium – 22mg
It has two ingredients egg white protein from eggs raised on US farms and sunflower lecithin. They use natural sweeteners and colours in Naked Egg. Non-GMO eggs are are used. A great paleo protein option. Make a protein smoothie using this powder and mix it with various other flavors as its taste is not that apealing.
Source Nutrition Egg White Protein Powder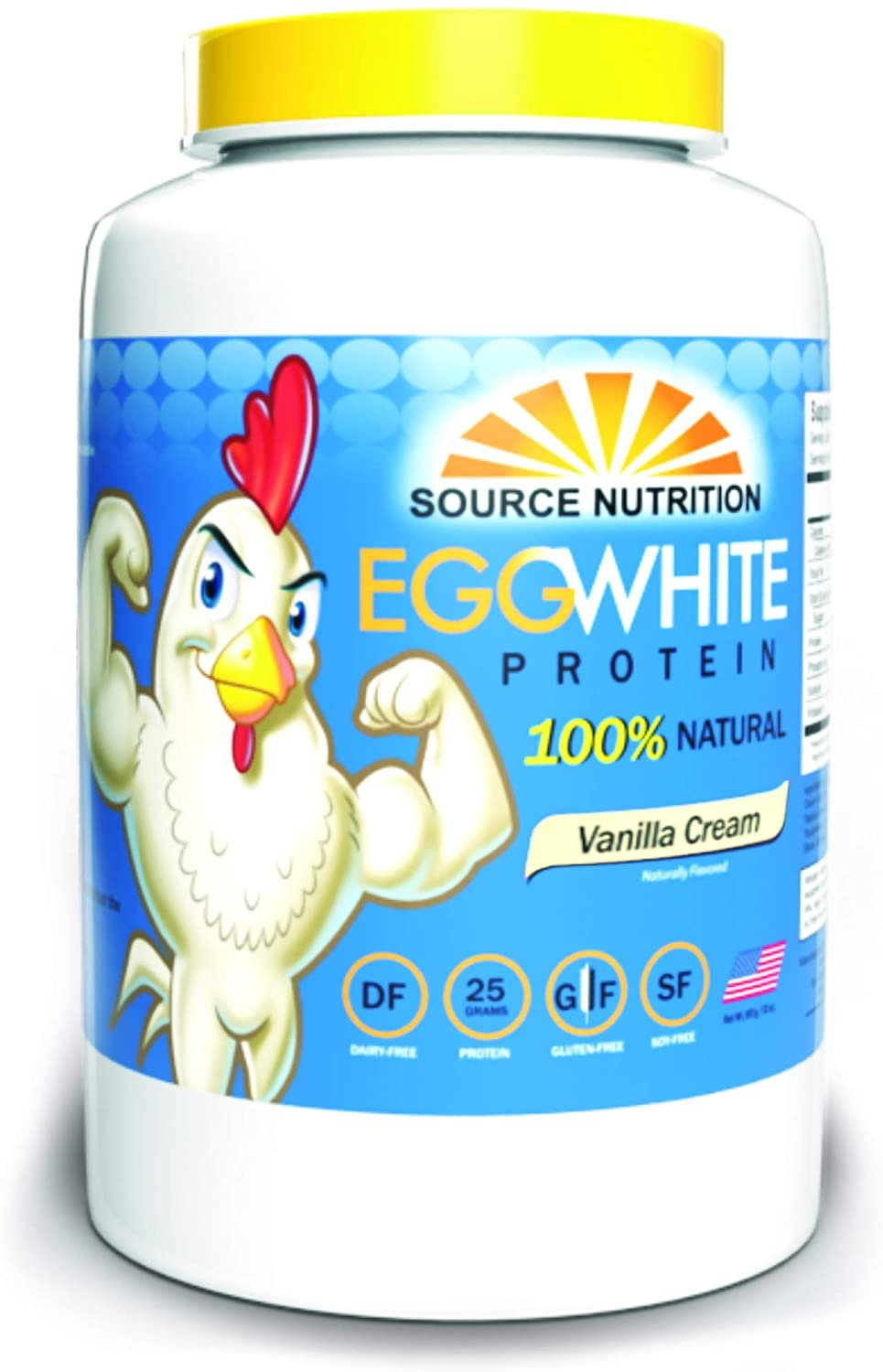 Calcium – 20mg
Phasphoras – 42mg
Sodium – 392mg
Potassium – 400mg
No artificial sweeteners or flavours. This powder comes in a delightful vanilla cream taste, as well as milk chocolate and strawberry but there are not artificial flavors or sweeteners added. Eggs are a complete protein, containing all 9 necessary amino acids. Free of dairy, soy, and gluten.

Jay Robb Egg White Protein Powder is made from non-growth-hormone treated hens. To ensure safety, the protein is flash pasteurised before further processing. It contains no fat, Soy, is non-gmo, keto & vegetarian.
Egg white protein promotes metabolism, repairs and nourishes the body. Perfect for on-the-go or fast meals or snacks. A great way to get your daily dose of calcium. A tasty and healthy meal replacement made with nut butters and fruit.
It has 24g of protein per serving, but extremely little carbohydrates and lipids. Dietary protein powder eggs are rich in iron and vitamin D. The keto unflavored egg white powder is devoid of lactose, dairy, and other allergies. No harsh chemicals or additives.
Instantly dissolves in water for protein-rich smoothies and drinks. Some individuals are allergic to egg protein so all Judee's egg white protein powder is allergen-free, stand-up and in resealable pouches.
Its ingredients are pasteurized egg white powder and sunflower lecithin. It is unflavored, gluten, soy, dairy, and nut-free powder.
Using the PDCAAS, NOW® Sports Egg White Protein ranks as one of the highest quality proteins.
The avidin glycoprotein is inactivated by pasteurisation. Therefore, no biotin fortification is required for this product. The best quality proteins have a Corrected Amino Acid Score, and this protein has one of the highest. GMP certified.
In 6 big eggs, MRM Natural Egg White Protein Powder provides 23g of protein, essential amino acids, and sulphur. Natural egg whites are a lactose-free, low-cholesterol protein. Egg albumen and Digest-ALL AP promote digestion and nutrient absorption.
Increases satiety and lean muscle mass. The powder is low in fat. This tasty combination may also help you develop lean muscle mass and strength. A great powder to use in a balanced diet.
One Ingredient only. Just! Powdered egg white protein. Unflavored; Premium stand-up pouch with resealable zipper for long shelf life. No additives like soy, msg, sugar, preservatives, lecithin or fillers.
Suitable for keto and paleo baking. Flash pasteurised for a pure, simple flavour. Great base to add flavourings to. Inherently gluten, lactose and dairy free.
Nutritious basics complete protein for muscular growth; Provides essential minerals and vitamins for the immune system and metabolism; Low calorie and cholesterol, great for weight loss and/or high protein diets
Packed at GMP Certified facility. Every batch is checked by a 3rd party lab to ensure the highest quality product every time.