Sole F85, Horizon 7.8, and 3G Cardio Elite Runner are the three best treadmills in the heavy-duty category that can provide their users with an excellent workout experience. Whether a novice, a professional, an overweight individual, or a marathon runner, they are suitable for all.
But among these, which is the best is a difficult question. If you are not entirely sure which treadmill is perfect, then this comparison of the Sole F85, Horizon 7.8, and 3G Cardio Elite will help you make an ideal choice. Let's find out more on this topic about these three treadmills.
Sole F85 vs Horizon 7.8AT vs 3G Cardio Elite – Comparison Table
Product Name
Sole F85
Horizon 7.8
3G Cardio Elite
Dimensions
82.5″D x 38″W x 66″H
76″D x 37″W x 64″H
84″D x 35.5″W x 58″H
Folded
44″ X 38″ X 71.5″
42″ x 37″ x 71″
X
Weight
319 lbs.
330 lbs.
366 lbs
Weight Capacity
375 lbs.
375 lbs.
400 lbs
Running surface
22″ X 60″
22″ X 60″
22″x 62″
Motor
4 HP
4 HP
4 HP
Incline
15%
15%
15%
Display
15.5" TFT Touch Panel+Android System
16 Digit Alphanumeric LED, 9.3″ High Contrast Color TFT Screen
An LED display with a matte finish that reduces glare.
Warranty
Frame & Motor – Lifetime
Deck & Parts – 3 years
Labor – 1 year
Cosmetic items – 90 days
Frame & Motor – Lifetime
Parts – 5 years
Labor – 2 years
Frame & Motor – Lifetime
Parts – 10 Years
Labor – 2 years
Bluetooth Compatible
Yes
Yes
No
Price
2,299.99
1,999
3,999
Sole F85 Treadmill
The Sole F85 treadmill was relaunched recently with a Z shape with a bigger screen and a 6-level decline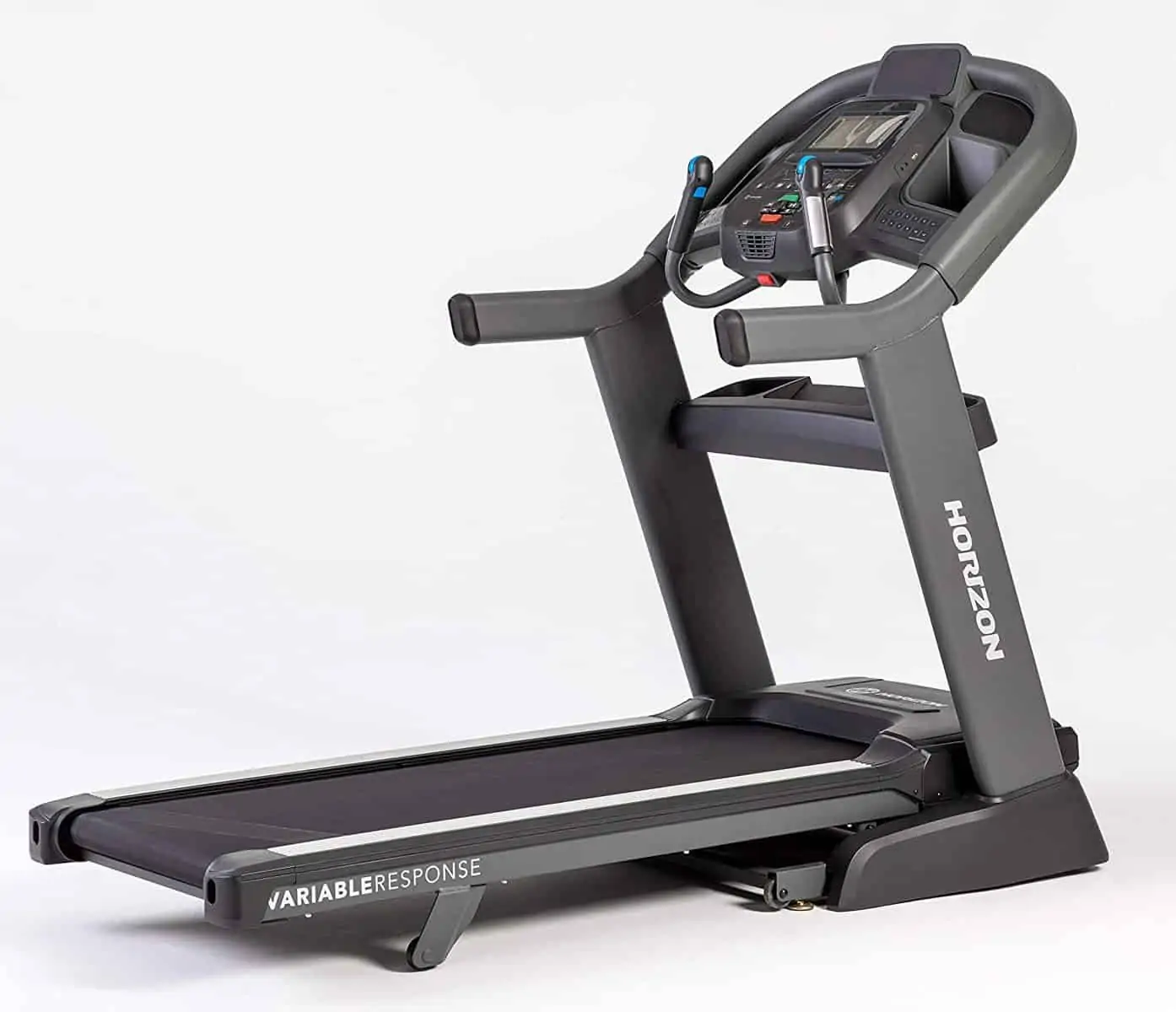 Horizon 7.8 AT
The Flagship treadmill of Horizon with HIIT features. It is compatible with several apps and is very robust.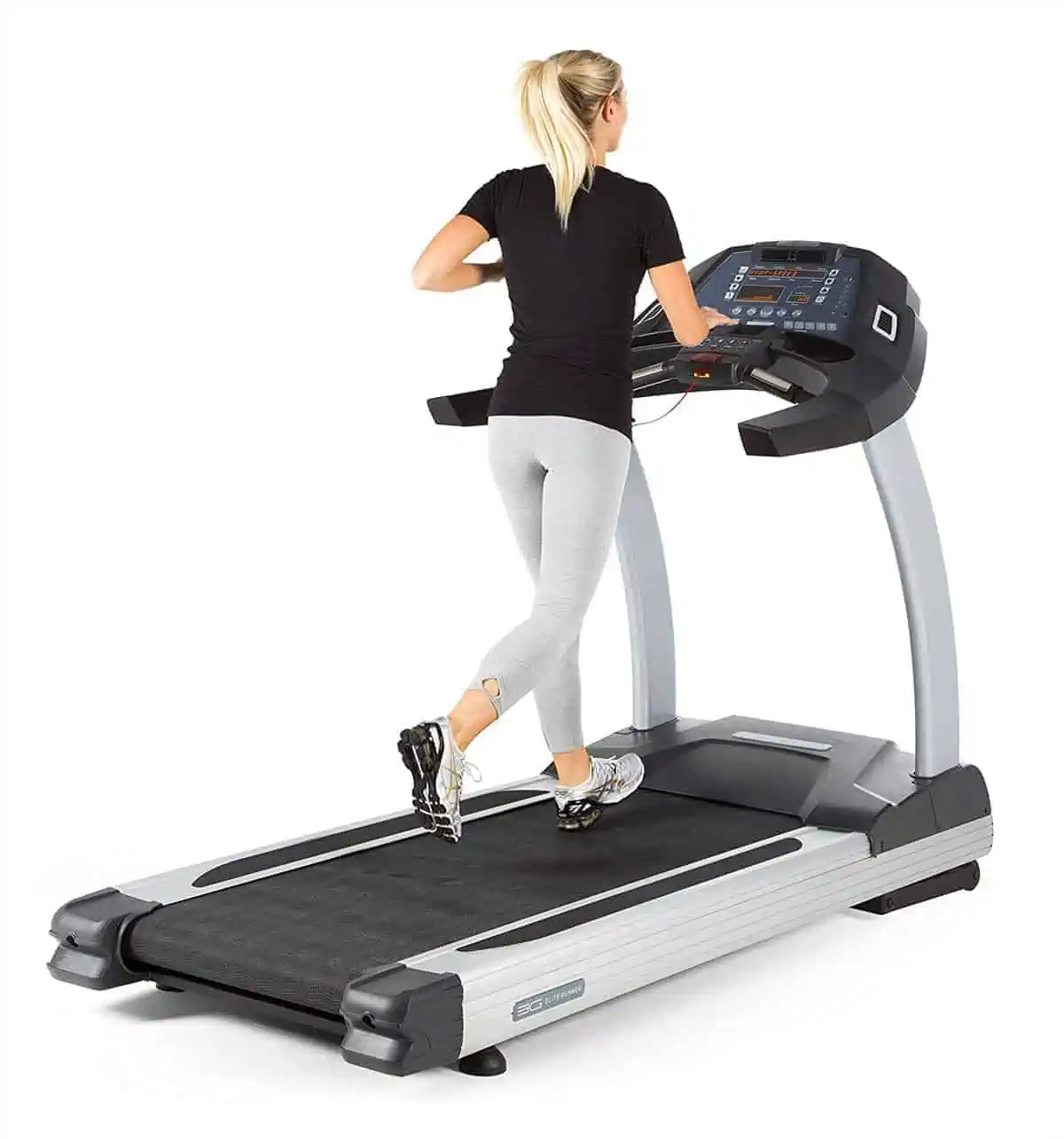 3G Cardio Elite Runner
The flagship treadmill by 3G Cardio with the best warranty in the category.
Speed
12 miles per hour is the top speed of these three treadmills. Moreover, 4 HP motors run these treadmills. 
The Sole F85 has a speed control on the armrest panel that can control the speed depending on your preferences.
However, a quick dialler controller can limit the speed in Horizon 7.8, which is simple.
The Elite Runner has one-touch control that lets you switch speeds by tapping it.
The 12 mph top speed assists you in revving smoothly and quickly at various speed levels.
Incline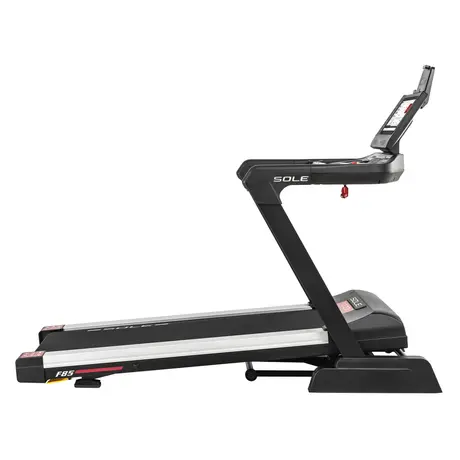 All three treadmills have a 15% incline, and the new Sole F85 has a -6 decline too, which was not there in the earlier models.
The 7.8 AT offers more calorie burning using its Sprint 8 HIIT programs. You can lose a lot of body fat by following the 8-week program. Horizon has Speed & Incline Quick Dial Controls, which change speed and incline faster than others.
An incline of 15% adds more workouts to your training with the Elite Runner.
With a decline of -6, Sole F85 surely has a plus point now.
Running Area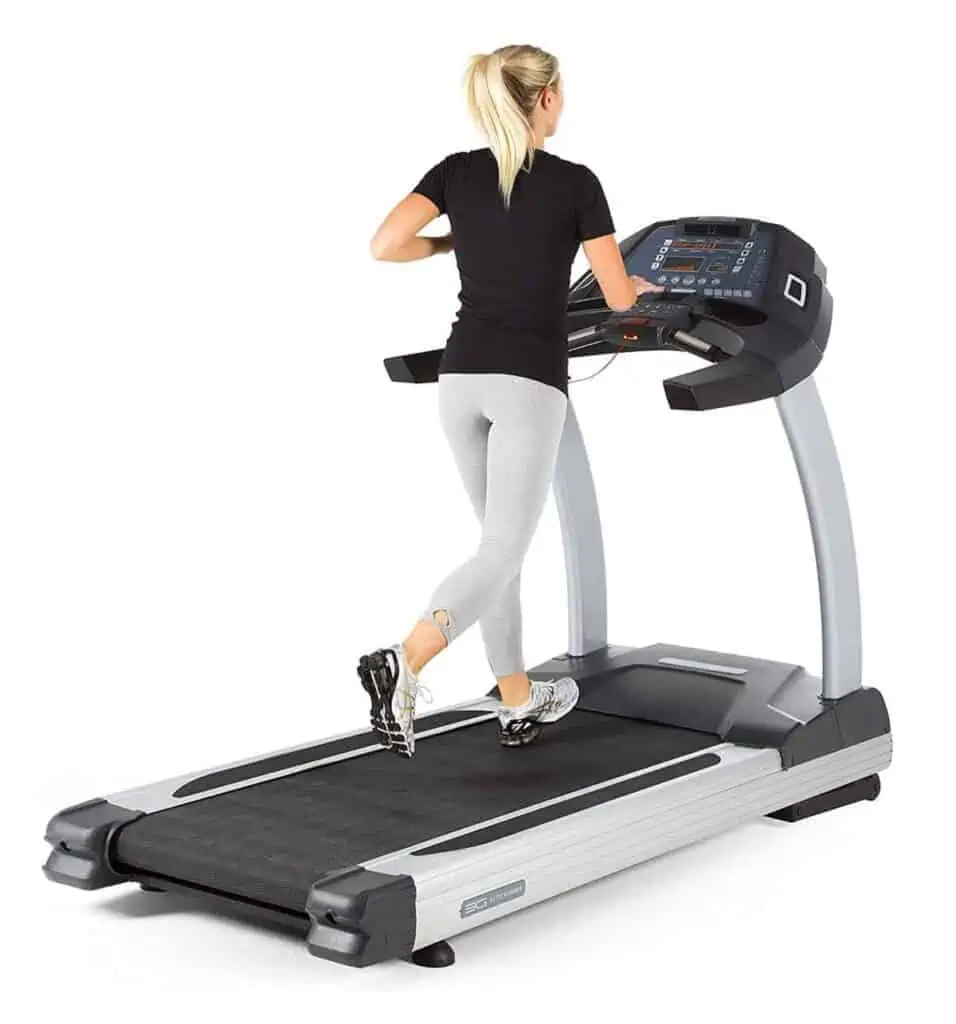 Sole F85 and Horizon 7.8 have 22″ x 60″ running lengths. This is ample space for walking as well as running for overweight individuals as well as tall athletes.
3G Cardio Elite Runner has 22″ x 62″. So it has 2 inches extra in length, giving more confidence to tall individuals while running. The Elite Runner wins here, but the width is the same for all three.
Weight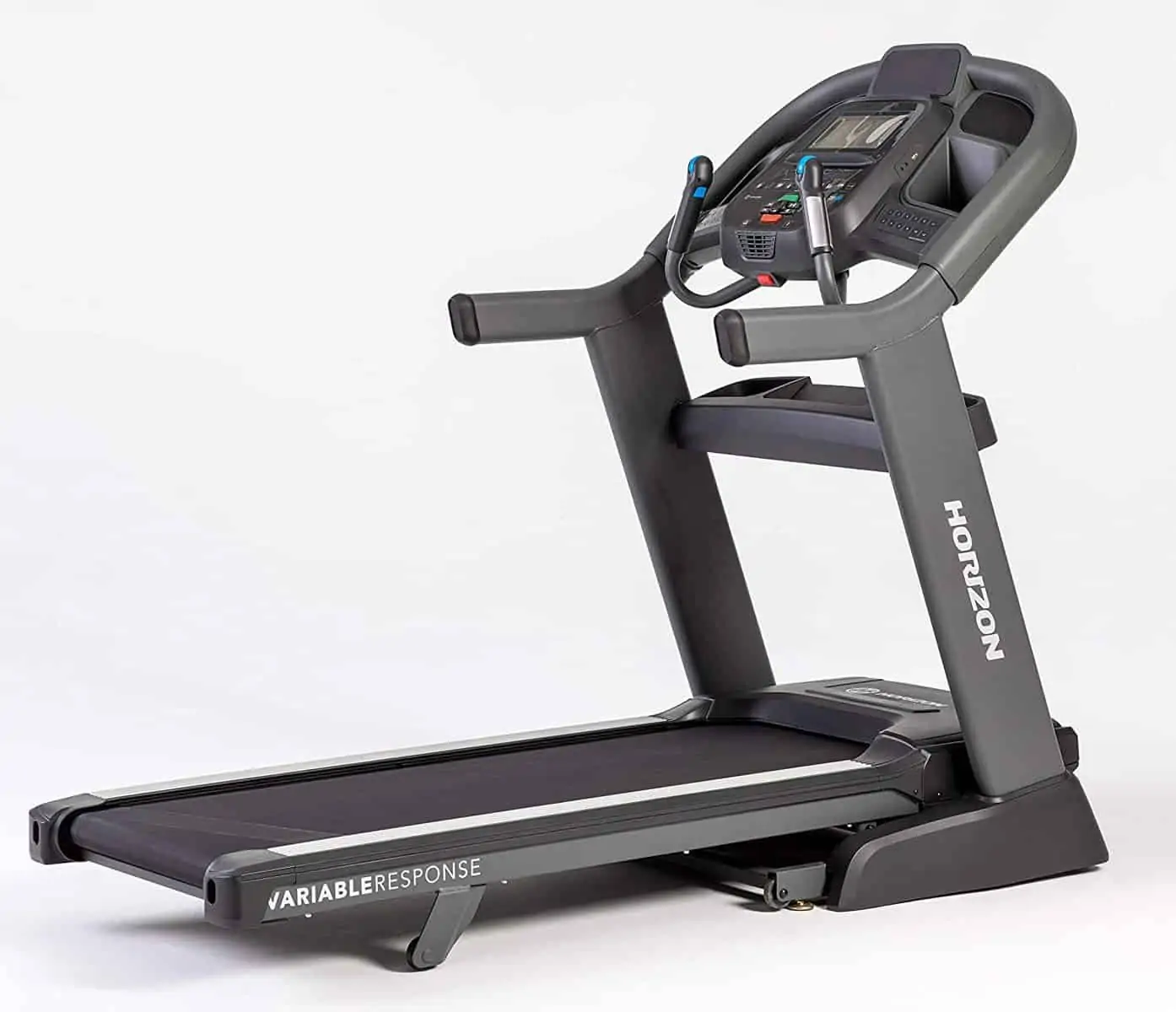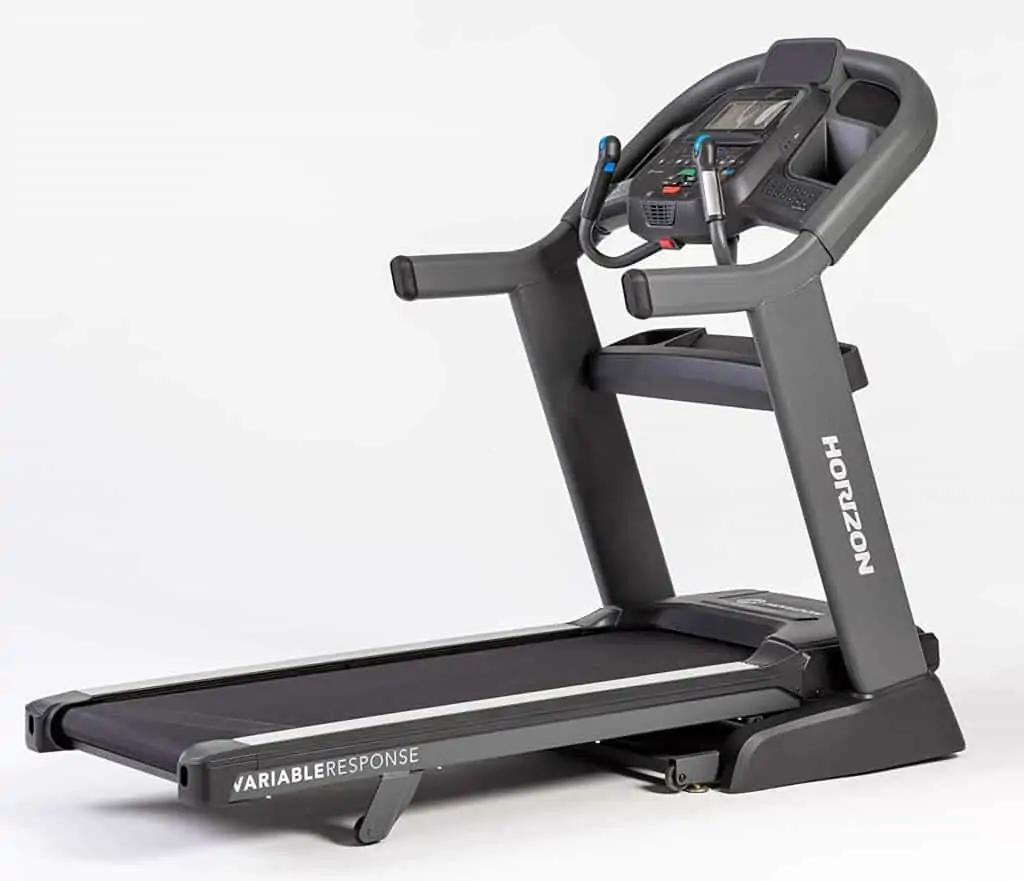 This is where you can discover a huge difference between the three treadmills.
The F85 is 319 pounds and has a weight capacity of 375 pounds. It is the lightest as it has aluminum side rails.
The 7.8 AT weighs 330 pounds and has a weight capacity of 375 pounds.
3G Cardio Elite Runner is a huge 366 pounds. Being the heaviest of all, it has a maximum user weight of 400 pounds.
More weight capacity shows the treadmill's robustness and durability. It enables large, weighty sprinters to use treadmills to achieve their workout and fitness goals.
All three are heavy-duty treadmills, with 3G Cardio Elite Runner leading.
Belt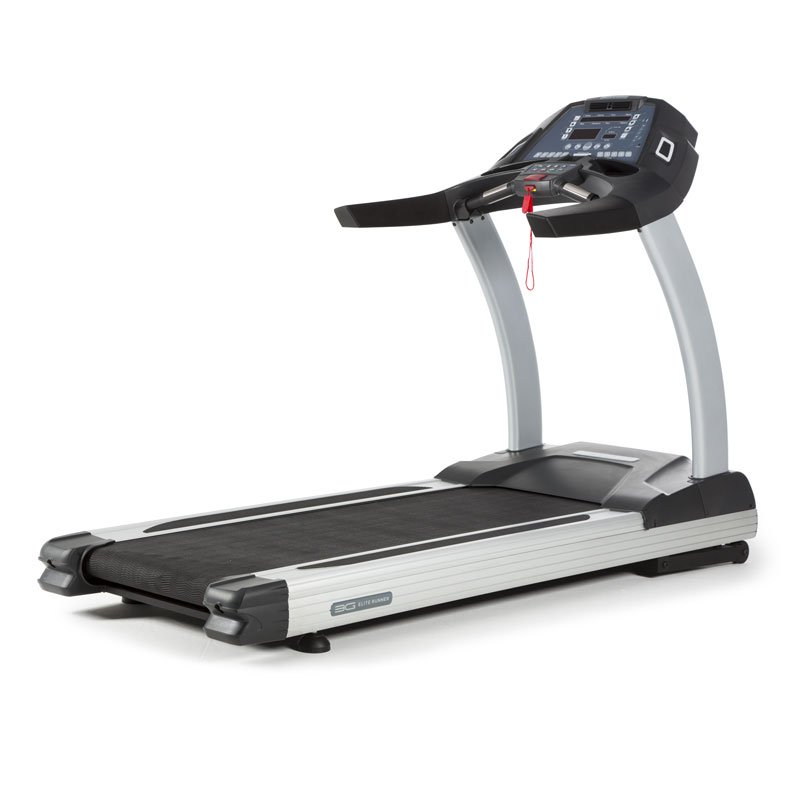 Sole F85 has a textured 2ply belt. The Cushion Flex Whisper Deck is supposed to minimize the impact by 40%. The cushioning is not quite as soft as that of comparable machines.
7.8 AT has a 1.6mm Silicon belt and 3-Zone Variable Response Cushioning.
3G Cardio Elite Runner Treadmill is cushioned with a commercial Ortho Flex ShockTM suspension system. The treadmill belt is thicker and more comfortable than most top-rated competitors. An orthopedic treadmill belt absorbs shock from foot strikes.
In-built programs
Manual, Hill, Fatburn, Cardio, Strength, and HIIT routines are all available on the Sole F85. Below the screen are buttons for two custom and two heart rate training programs. Users can save up to 12 personalized fitness plans for variety. The F85 includes Military Fitness Tests.
The 7.8 AT comes with ten preinstalled programs, including 5K, Calorie, Custom, Custom HR, Distance, Fat Burn, Heart Rate, Hill Climb, Manual, Sprint 8 (with 20 difficulty levels)
7.8 AT communicates with various apps. Fitbit, Under Armour, Horizon Pro, Studio, Peloton, and AFG apps are some of those.
7.8 AT excels at HIIT training capabilities, with preloaded Sprint 8 programs with 20 minutes of high-intensity interval training that will increase your heart rate and calorie burn.
Using your personal tablet, stream fitness courses with Peloton Digital or connect to Zwift to sprint around virtual worlds with Bluetooth(FTMS). Although the console does not support video, the 7.8 AT will keep track of your metrics as you use your phone or personal tablet.
The no-subscription Pro app instantly sends workout stats to your favorite fitness applications, such as Fitbit and Under Armour, so that you can keep track of everything in one location.
3G Cardio Elite Runner treadmill offers 8 workout routines, which isn't a lot, but it's plenty to get the job done. It has eight pre-installed workout programs, two custom programs, and three fitness test programs.
Foldability
The foldable treadmill 7.8 uses a feather-light folding system. The deck is locked to the console to save space and ensure the treadmill can be folded precisely and securely.
Sole Fitness claims that the F85 is the best foldable treadmill on earth. The treadmill folds and unfolds easily and gently.
The Elite Runner is a nonfolding treadmill.
Screen
The new F85 has the 15.6″ TFT touch panel +Android system.
Horizon 7.8 has a 16-digit alphanumeric LED, 9.3″ high contrast color TFT screen
The 3G Cardio Elite Runner has the smallest screen.
If you want to have a big screen and enjoy more features, go with the Sole F85.
Quick controls
You can utilize the simple Sole F85 interface to adjust your training routine. The buttons are easy to reach, with incline buttons on the left and speed on the right side of the big screen.
With Horizon 7.8 AT, you can quickly change incline and speed by pressing the handlebars' buttons. It's ideal for workouts that require regular changes in speed and incline.
Among the advanced controls on this treadmill are one-touch controls for 3G Cardio Elite runners. Speed can be changed quickly and easily by just touching the buttons.
Connectivity
Wi-Fi function is available in Sole F85, letting you enjoy Netflix and YouTube.
It also has Bluetooth BLE 5.0, which is the latest version of Bluetooth, supporting SOLE+ Apps
On Horizon 7.8 AT, you have Bluetooth (FTMS – Fitness Machine Service Protocol), and you can connect to Spotify, Netflix, Hulu, and YouTube while doing workouts with your favorite shows.
3G Cardio Elite Runner does not have wifi or Bluetooth
Heart Rate Monitoring
Sole F85 does have heart rate monitoring with a chest strap and pulse grips, but the chest strap is not included with the treadmill purchase.
Horizon 7.8 has a Bluetooth 4.0 heart rate band that connects to HR-based apps like Peloton & Zwift.
3G Cardio Elite has contact grip heart rate monitoring that helps you track your heart rate during heavy workouts.
3rd-Party Apps Support
Sole F85 treadmill: The 15.6-inch touchscreen display comes with seven preinstalled apps, including YouTube and Netflix, and screen mirroring for workouts. It connects to the Android and iOS New Sole+ Apps.
Horizon 7.8 AT is designed for media streaming services such as Spotify, Netflix, Hulu, and YouTube and fitness apps such as Peloton, Daily Burn, and Nike. It wirelessly transmits heart rate data to specific apps such as Peloton and Zwift.
Cardo Elite doesn't have multiple-app support.
Warranty
All three treadmills have a lifetime warranty on their frame and motor.
But Sole F85 has a 3-year warranty on deck & parts compared to 5 years on Horizon 7.8 AT and 10 years on 3G Cardio Elite Runner.
Similarly, F85 has a one-year warranty on labor compared to two years on Horizon 7.8 AT and 3G Cardio Elite Runner
Sole F85 also has an extended warranty of 5 years at a one-time cost of $239.
Horizon 7.8 AT has a 5-year warranty boost at an additional cost of $ 199.99
All three treadmills have built-in speakers, tablet holders, racks, and fans. F85 also has a wireless charging pad.
Pros and Cons
We discuss here the pros & cons of each of the treadmills only as compared to each other. Though all three treadmills have the same maximum speed, incline, and belt width, there still are various differences
Pros
Sole F85
Decline available
Biggest screen
WiFi available
Advanced Bluetooth
7 3rd-party Apps on Screen
Wireless charging pad
Horizon 7.8 AT
Smallest of the three
$ 200 extra matches the best warranty
Least expensive
Bluetooth 4.0 heart rate band included
3rd party apps compatible
3G Cardio Elite Runner
Longest running belt of the three.
Heaviest of the three.
Best cushioned of the three
Highest weight capacity
Maximum part warranty
Cons
There also are some Cons in each treadmill compared to others.
Horizon 7.8 AT
3rd party fitness apps need a tablet.
The side rails are too small.
3G Cardio Elite Runner
Non-Folding
Locks of a lot of space
No Bluetooth
Most expensive
3rd party apps cant be connected.
Workout data can't be transferred to a smart device
While the three are quite robust treadmills 3G Cardio Elite Runner has the least bells and whistles of the three but is the sturdiest of the lot. That also shows in the company's warranty for the treadmill.
But if you want to use various apps and record your daily runs, you have the other two options. Horizon is well suited for HIIT and intervals.
The relaunch of Sole F85, which already has a very good reputation as a robust treadmill, has the additional benefit of decline and an even bigger screen. Though it has the shortest parts warranty of the three, it is still one of the best warranties in the industry in its category.
Final words
In conclusion, the Sole F85, Horizon 7.8AT, and 3G Cardio Elite treadmills each offer unique features catering to different preferences. The F85 boasts a decline option and the largest screen, while the Horizon 7.8AT excels in HIIT and connectivity. The 3G Cardio Elite offers superior durability and the longest-running belt. Consider your specific needs and preferences when choosing the best treadmill for you.