As you are aware, a healthy lifestyle is essential for a person to remain energized and active throughout the day. Some people exercise or work out on a daily basis to maintain their health and fitness. They want to keep their bodies strong and healthy so that they can make the most of their days. They usually go to the gym for this reason, but other individuals do not have enough time owing to their hectic schedules, so they work out at home using an exercise treadmill. Make your exercise intense with 3G Cardio Elite.
There are various advantages to owning an exercise treadmill, including the ability to lose weight by burning all of your body's calories and fats. It aids in the maintenance of your heart rate and assists you in keeping your body in shape. Nowadays, numerous models of exercise treadmills are available on the market, making it difficult for people to select the ideal equipment for themselves.
To clear up any confusion, we're going to introduce you to one of the most excellent workout treadmills that will be really beneficial to you. If you want to learn more about the product's features, characteristics, and description, read the entire product review and use it to help you choose the best outcome.
Related Readings

Why become a fan of the Sole TT8 Treadmill? Best Review 2022
Heavy Duty Treadmill for Sincere Runners: 9 Best- All 4HP
What you need to know about the latest 3GCardio Elite?
Cardio Elite Treadmill are very significant in keeping your fitness since they allow you to keep your body in shape. Because of its excellent features, you will be able to meet your fitness objectives.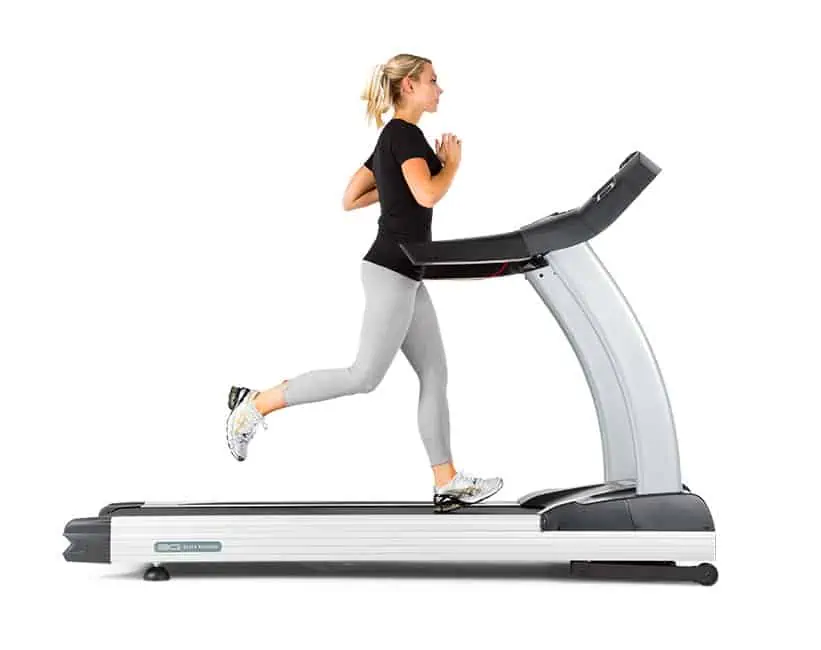 If you're looking for a robust treadmill, the 3G Cardio Elite Treadmill is ideal. It was built from the ground up with runners in mind. The treadmill meets all of the requirements for use in a gym and comes with two types of warranties, residential and commercial. It provides the ideal training environment for people of all fitness levels. Its functions are quite helpful for monitoring your heart rate and losing weight. The 3G Cardio Elite Runner Treadmill is ideal for anyone looking to stay fit because it provides optimal training settings for persons of all fitness levels. This machine has an innovative shock absorber system and a large running surface for your comfort.
In terms of performance, you may easily incline to 15% and run at speeds of up to 12 mph. Fast fat loss may be achieved by increasing the incline of your treadmill and it is controllable from the console via the speed/incline keys or the One Touch controls. Connect a smartphone or iPad to enhance the interactive possibilities for runners who enjoy more entertainment throughout their workout session. To know more about such main features, keep on reading!
Let's dig deeper into the best cardio elite treadmill !
Who would love to live with it?
‌This Treadmill Might Be Right for You if you want a high-end club-level treadmill at home.
‌You want to run fast while remaining stable and comfortable.
‌You're a heavy user, as the treadmill has a weight capacity of 400 pounds.
‌Because the gadget is pricey, money isn't an issue for you.
‌You'll need extra encouragement to go out because the treadmill provides a plethora of intriguing and customizable training routines as well as comfort features.
Compare the above factors to your requirements to determine whether or not this machine is suitable for you.
What are the pros and cons of 3G Cardio Elite?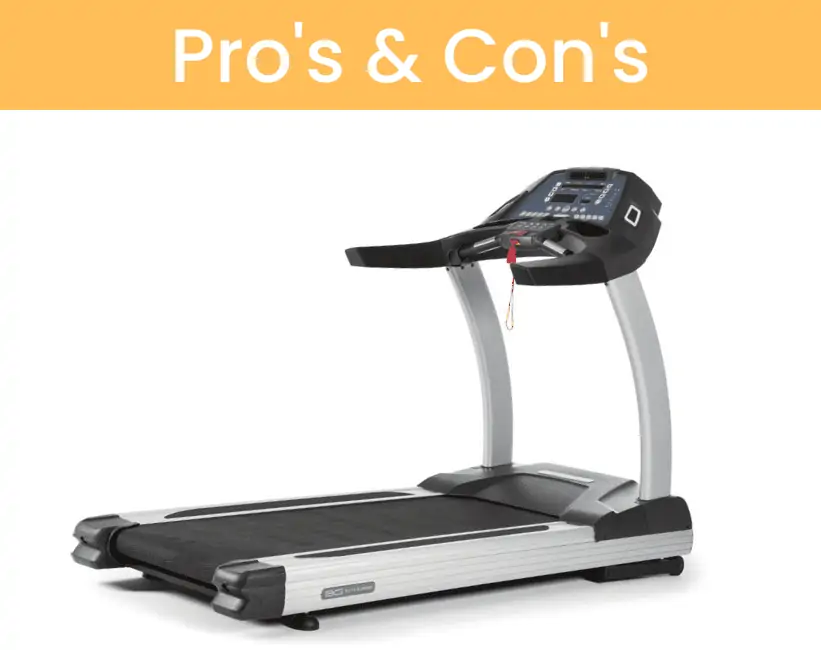 Reasons to fall in love with it
‌Long-lasting construction and commercial-grade
‌Design that is aesthetically pleasing and appears to be professional
‌The transport wheels are located in the front
‌The handlebars have EKG sensors built-in
‌The belt drive is really smooth and nearly silent
‌Backlit large LCD display
‌12 preset programs
‌Four different user profiles
‌Time, distance, calories, and heart rate are all countdown options
‌A telemetric console capable of reading pulses through an HR chest strap
‌HR chest strap comes standard
‌Includes a tablet & bottle holder
Reasons to not like it
‌Since it is a non-folding treadmill, it will most likely take up a lot of room, or it's a huge deck.
‌There is no online connectivity.
‌It is expensive, so it depends on your pocket whether you buy it or not.
Why is 3GCardio Elite best?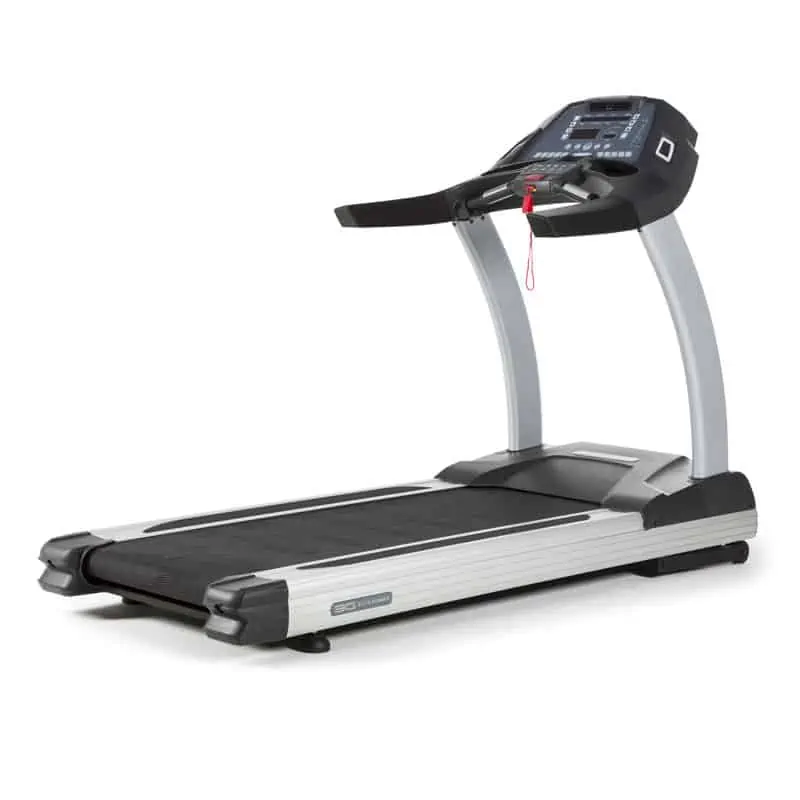 Anyway, if you want to learn more about this product, please read the underlying description, which covers all characteristics based on your wants and wishes. It would be best to read the entire review of this treadmill before deciding on the best exercise treadmill for you. These elements are pretty significant in making this treadmill highly effective and efficient.
ELECTRONIC DISPLAY
A digital display on the 3GCardio Elite treadmill allows you to track your pulse, speed, distance, time effortlessly, and calories burned. This tool will enable you to keep track of your daily workouts and allows you to track and analyze your performance on a daily basis. It might assist you in better understanding your routine exercises.
TRANSPORT FRIENDLY
Transport wheels are essential for making your product moveable. This treadmill has transport wheels that simply allow you to move it from one location to another. It enables users to tilt and roll the equipment from one place to another without the need for heavy lifting or muscle strain.
MOTOR
If you want a quiet, powerful engine for high-intensity training, the 3GCardio Elite Runner is the ideal option. The high-powered 4.0 HP engine on the club-rated treadmill is excellent for intense training.
TRADE BELT
The 3GCardio Elite Runner Treadmill boasts a huge 22′′ x 62′′ running platform with enough room for a practical and intense running session in the comfort of your own home.
INCLINATION
The 3G Cardio treadmill is a product created to help you get in shape faster, with an astonishing 15% incline that gives you a hard workout.
FOR EXERCISE ADDICTS
The 3G Cardio Elite Runner treadmill has a multi-speed fan to cool you during your high-intensity, long-duration workout.
SPEAKER SYSTEM
Built-in speakers let you listen to music while working out. While exercising, you may even connect your iPad or smartphone to the surround sound speakers.
What does the warranty cover?
Every 3G Cardio Elite offers an exceptional guarantee period that ensures the machine's lifetime protection. Like:
‌Residential Warranty: 10 years on parts, lifetime on frame and motor, and two years on labor.
‌Commercial Warranty: 5 years on the engine and frame, five years on the parts, and one year on the in-home work.
Winding up!
The 3G Cardio Elite Runner treadmill meets all your needs, whether you're a casual walker or a power runner. Although the 3G Cardio Elite Runner treadmill is pricey, its several advantages (such as quality, stability, longevity, Elite deck, and extended warranty) outweigh the cost. It can be of light commercial construction with a powerful motor, extra-large four-ply belt, and huge rollers. It is not one of the cheapest, but its quality is well above its price. It meets all of the athletic requirements of any runner, making it the most significant commercial-grade home treadmill for running. It is an excellent piece of workout equipment for running, jogging, walking, interval training, cardio training, and calorie burning.