A treadmill is an easy method to stay active and healthy, whether you prefer running while watching TV or need an indoor option on rainy or frigid days. Treadmills come in various brands and styles, but the Bowflex T10 has established itself as one of the most dependable.
A treadmill can help you lose weight, increase your cardio, keep active at home, and improve your training program.
What You Should Know About the New Bowflex T10
Bowflex has long been a major player in the treadmill industry. Nonetheless, when new technology, workout regimens, and brand names have arisen, they have consistently failed to take the number one slot. NordicTrack and Peloton were at the top of their respective categories for a long time.
The BXT116 and BX216 were discontinued due to low sales, unprofitable pricing, technology, functionality, and quality. Bowflex introduced the T10 in the first quarter of 2021.
For Whom Is the Bowflex T10 Treadmill Intended?
The Bowflex Treadmill 10 is suitable for individuals who:
Are looking for a treadmill that can decline and incline.
Require a foldable treadmill.
Are looking for a treadmill with a touchscreen?
Are looking for a treadmill with a full-sized deck that spans 22 inches wide by 60 inches long.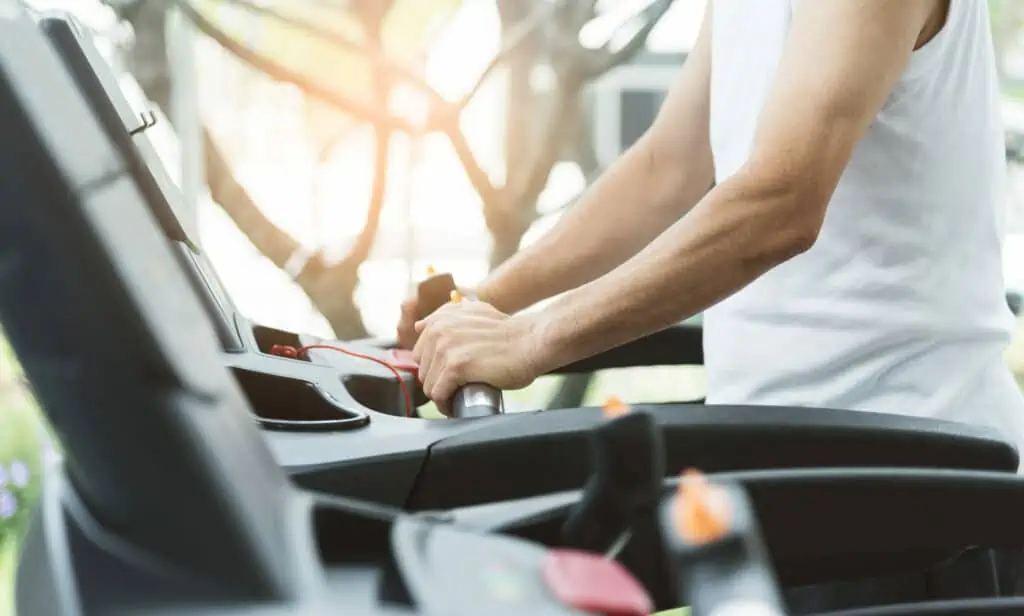 If you have joint or mobility issues but still want the benefits of walking or moderate jogging, or if you want to train more vigorously with longer distances or sprint intervals, the Bowflex T10 may be a good option.
Pros and Cons of the Bowflex T10
Advantages
Heavy-duty construction with a 400-pound weight capacity
22″ x 60″ running surface
A powerful 4HP motor
A sophisticated gaming console
Improved connectivity
Foldable SoftDrop design
Disadvantages
The Console is quite small (10′′).
JRNY membership is required for additional features.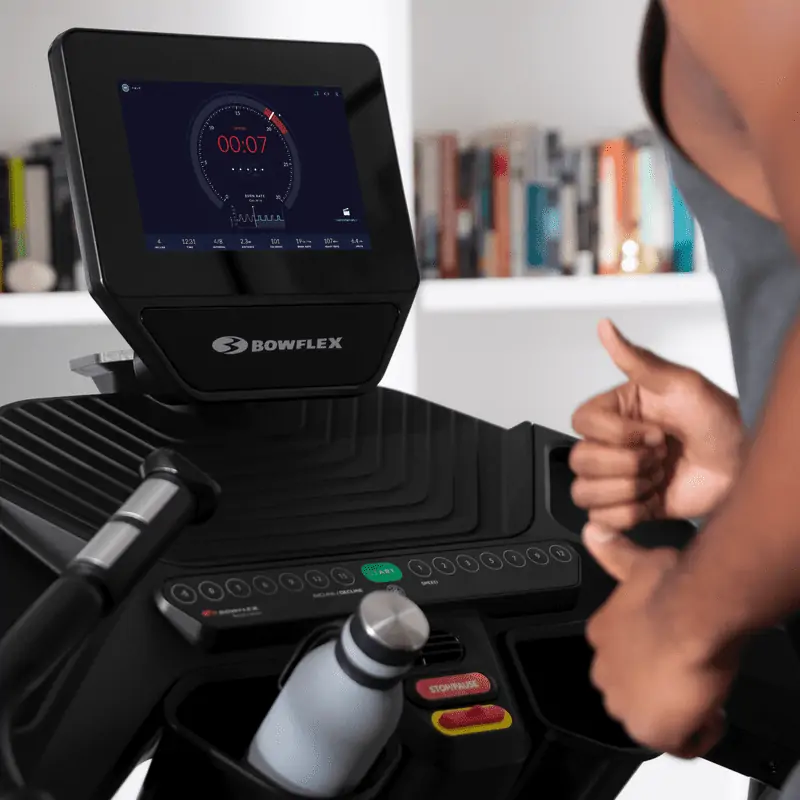 Bowflex T10 Unique Experience
Key Features
A built-in touchscreen monitors your fitness level, allows you to build daily adaptive routines that develop with you and provides coaching and feedback.
Streaming Entertainment in the Media: You can log in to your Netflix, Hulu, Disney+, and Amazon Prime Video accounts.
Bluetooth® speakers and heart rate monitoring provide motivation.
Performances include a 22′′ x 60′′ running path, a motorized decline/incline ranging from -5 to 15%, and a Comfort TechTM deck cushioning machine. 
Features
10″ HD Touchscreen Console (Wi-Fi Required)
Speeds of up to 12 miles per hour -5 to 15% Decline/Incline Motorised
Deck Cushioning using Comfort TechTM Technology
Accessory Tray for the SoftDropTM Folding System
Integrated Media Shelf
Wheels for Transporting Water Bottles
JRNYTM Experience was used with top technology.
Adaptive Exercises
Virtual Coaching Workout with a Trainer
Metrics of Excellence Monitoring Entertainment Integration
The Bowflex Radio
40+ Global Routes for Bluetooth® Speakers
Connectivity via Bluetooth® for Smart Devices and Heart Rate Monitors (Armband Included)
Numerous User Profiles
Demo Mode
USB Charging Port
Important Specifications
Dimensions of the machine: 85′′ L x 39.6′′ W x 65.3′′ H
Touchscreen: 10.1″ diagonally
400-pound weight capacity.
(Assembled) Product Weight: 323 lbs.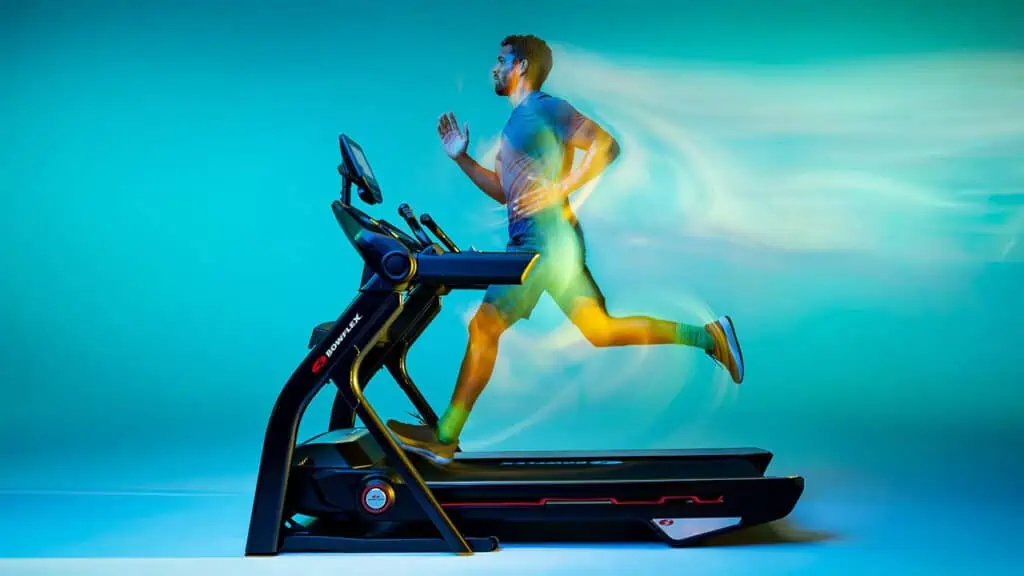 Warranty Protection
Every Bowflex T10 comes with an outstanding guarantee that provides the machine's lifetime protection. The following are the warranties for the various elements of the Bowflex treadmill T10:
A 15-year warranty covers the frame and motor.
Mechanical components have a five-year warranty.
The labor is guaranteed for two years.
Electronic components have a one-year warranty.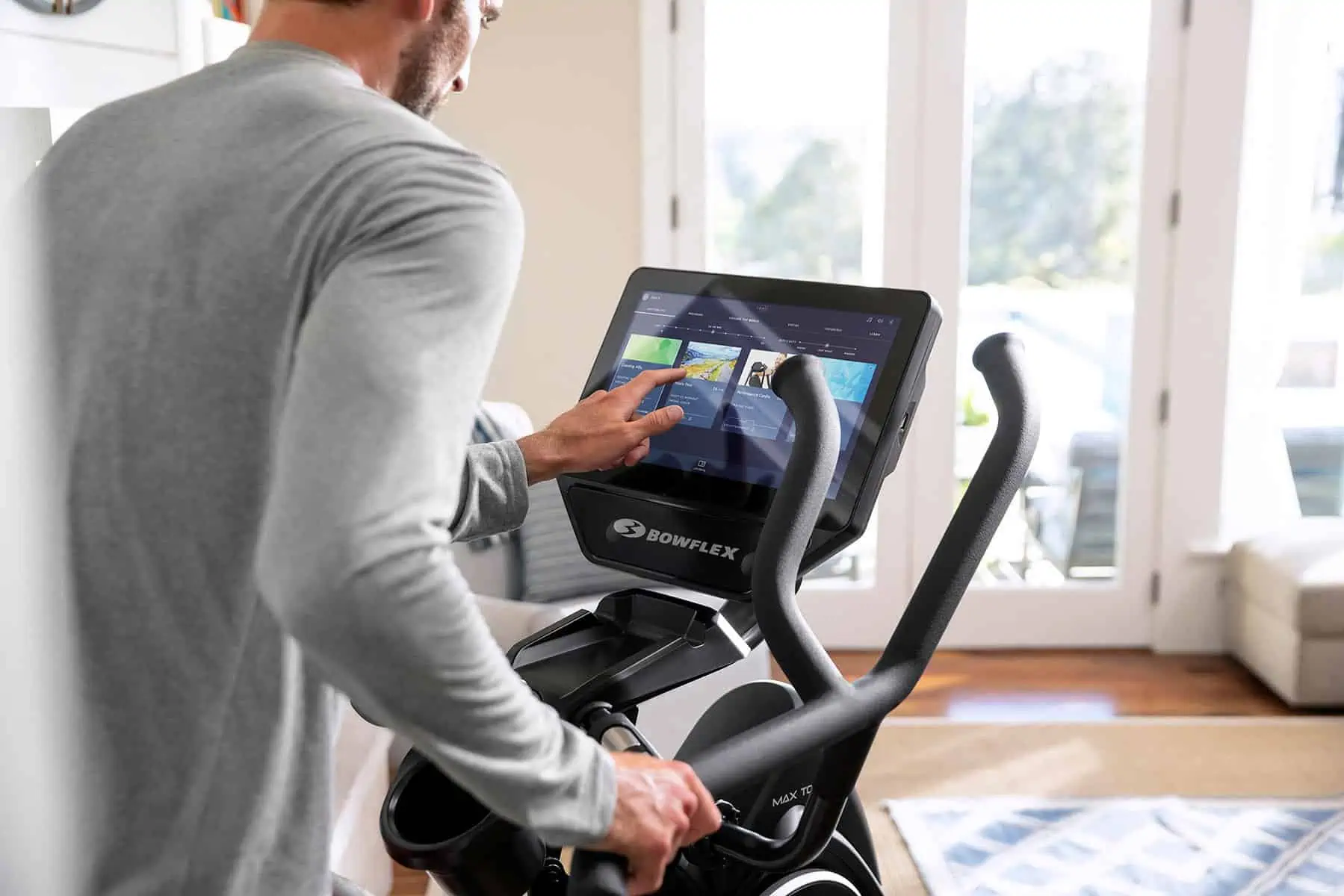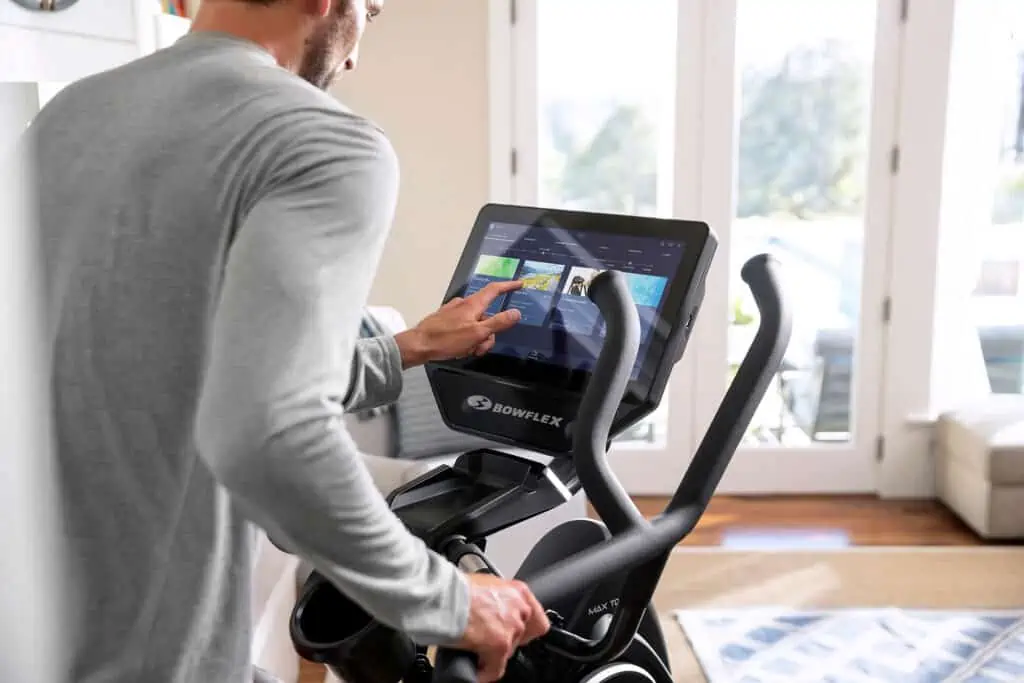 ‌
Is the Bowflex T10 Treadmill a Good Investment?
As a result, the Treadmill 10 is appropriate for both beginning and experienced treadmill users. The Bowflex Treadmill 10 is a superb treadmill in every regard. Its technology and performance qualities exceed the competition while being larger than an ordinary treadmill. The Bowflex T10 includes all the tools you need to succeed, whether alone or in a group.
The Bowflex Treadmill 10 is a mid-range treadmill with some unique features. A treadmill, like any other piece of training equipment, is a long-term investment. Bowflex is well-known for manufacturing high-quality goods that outlive most competing companies. As a result, the T10 treadmill is a good buy.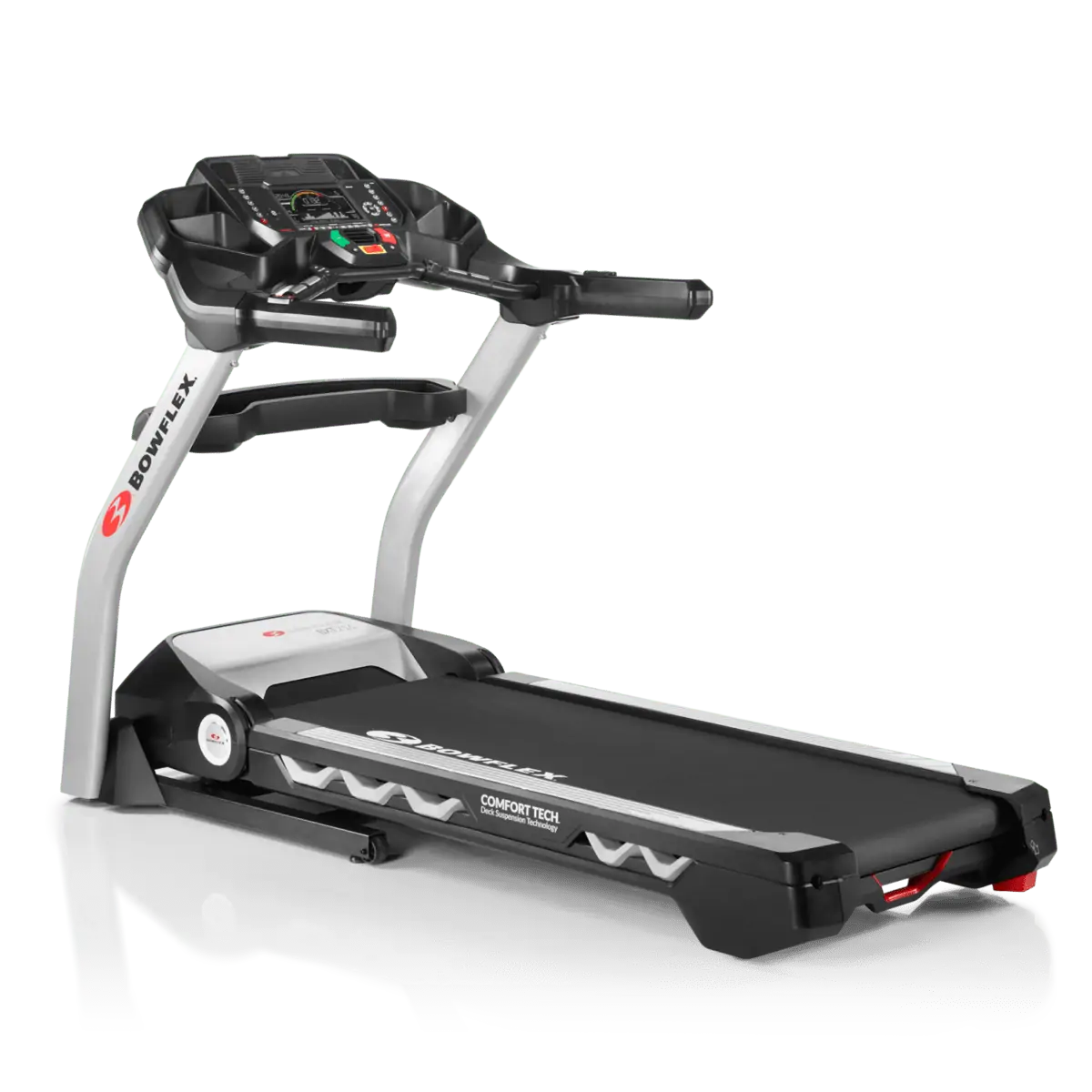 Last Thoughts
The Treadmill 10 is a modern treadmill with a lot of features. The -5% drop is the largest in this category; normally, they are -3%. It'd be a great addition to any home gym, garage, or wherever you keep your workout gear. It is something that the entire family may utilize to help with weight loss or to improve overall health.
The app distinguishes the Bowflex T10 from other treadmills. It takes the machine to the next level. We like how it gives you a fitness evaluation at the start. This function is useful for determining your fitness level and giving you workouts to help you improve over time.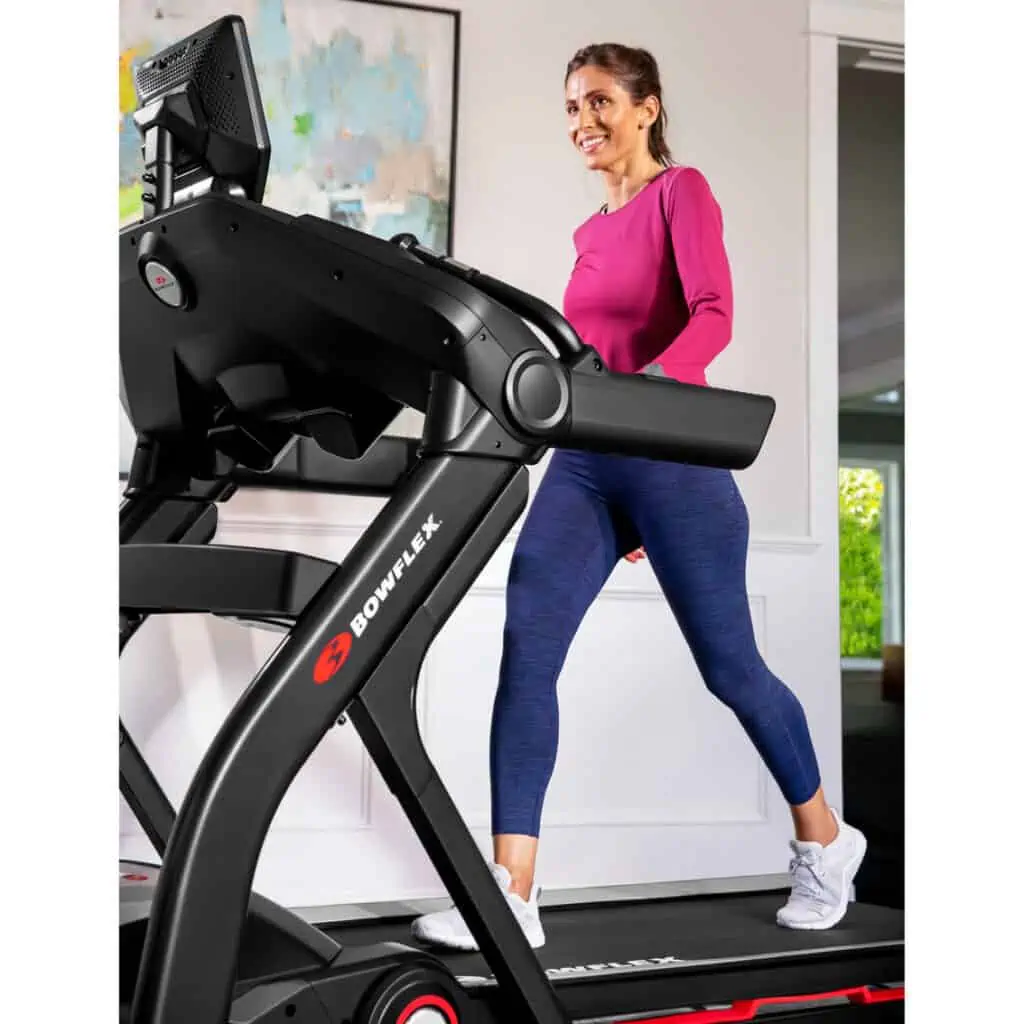 However, ensure that the damage is not the consequence of negligence or a malfunctioning machine. While a lifetime warranty on the frame and motor would be ideal, 15 years is very sufficient. Five years on parts is normal for this price range, while one year on electronics is standard. Two years of labor is preferable to the one year that most organizations offer.