Pea protein powder, made from yellow peas, is an excellent plant-based protein source. The highly accessible protein is easily digestible and has a moderate taste. Unlike soy and dairy-derived whey protein powders, it is hypoallergenic unless you're allergic to peas, making it an excellent protein choice for people with and without allergies. Plus, a 2015 study found that it may be as efficient as whey protein in building muscle strength.
Pea protein supplements come in several forms. Some products contain 100% of it, while others blend it with other plant-based protein sources. The versatile protein comes in unflavored and flavored varieties.
Pea protein is a popular vegetable protein because it is easy to digest and use, and its powder makes these proteins easily accessible.
Pea protein powder is available in various forms.
Pea protein concentrate: It contains various pea components but is high in protein.
Peptide protein isolate: This type removes all other chemicals from peas except protein.
Pea protein hydrolysates: Hydrolysates are compounds that partially use heat, acid, or enzymes to break down proteins.
Related Readings

9 Most Popular Vegan Protein Powders – The Healthier Choice
Amazing Benefits of Chlorophyll Water and 7 Best Sellers
Best treadmill under $1500: Tough Choice in a Popular Range
Benefits of Pea Protein Powder
Some people select pea protein powder as a supplement to their diet if they believe they don't receive enough protein from food alone. It is an excellent alternative to whey protein, which originates from cow's milk. Those with lactose intolerance or milk allergies cannot tolerate whey.
Pea protein is a vegan and plant-based protein. It also lacks most allergies.
Dry-milling and wet-milling techniques are used to produce this powder, which has a protein concentration of between 48% and 90%. It has a lot of nutritional benefits.
Get all Essential Amino Acids
Your body needs all the necessary amino acids that are not synthesised by the body and must be obtained from the diet. In addition to the wholesome homemade food, having pea protein supplements gives you all the proteins you need.
Rich in Iron
It is loaded with iron. Iron comes in two forms: heme (found in meat) and non-heme (found in plants). Non-heme iron is less readily absorbed by the body, reducing the danger of iron overload. Extra iron from animal sources has been related to severe health issues, making non-heme iron (from pea protein) a better choice.
Easily Digestible
Legumes (such as peas) are known to be hard to digest because of their high fibre and carbohydrate content. Processed pea powder loses a large portion of its fibre and starch and is easily digestible. In this bean, the proteins are 95–98% digested, allowing for the maximum absorption of nutrients.
Building and Repairing Muscle
Pea amino acids are an excellent choice for muscle repair and regeneration. Following an exercise, the muscle tissue is damaged, and in order to fully heal, more muscle tissue is required. Pea protein is easily digested and absorbed, which means you may take it either before or after a workout to provide amino acids to your muscles.
Satiating and Helps with Weight Loss.
Appetite and weight reduction are aided by legumes, which help the body control how much food one consumes. It is a low-calorie meal, with the negative effects of harmful fats mostly avoided. People who consume a lot of protein-rich meals will have a fuller feeling for a longer period of time. So, weight reduction occurs at a steady pace.
Recommended by the American Diabetes Association.
When it comes to lowering cholesterol and blood pressure, the protein from yellow peas is far gentler on the kidneys than regular peas. Prolonged use may reduce the risk of renal issues.
Is Pea Protein Complete?
Most vegetable protein powders are incomplete, lacking all nine essential amino acids.
But pea protein is a complete protein, having all nine amino acids. But a protein isn't considered complete until it has sufficient quantities of each of the EAAs.
Pea protein includes all nine EAAs, but the quantity of methionine-cysteine, which should be at least 25 mg/g, is just 11 mg/g. Only due to this shortcoming do some people call it an incomplete protein.
But Methionine+cysteine is abundant in many vegetarian foods, including wheat germ, oats, and rice. So most individuals can obtain enough methionine+cysteine without much effort. A normal balanced diet is sufficient to complete that deficit.
Pea Protein vs Whey
Leucine levels between 0.7 grammes and 3 grammes per serving are just right for activating MPS. Research indicates that consuming more than the upper end of that range does not provide any additional benefit.
Another reason why pea protein is not considered complete is due to lower amounts of leucine. Leucine is the only amino acid known to activate MPS independently as it has the most anabolic property in the body. Whey has the greatest leucine concentration of all protein sources, and this is why it is recognised as the king of protein supplements.
To put it in context, a serving of whey protein provides 105 mg of leucine per gm of protein, while a serving of pea protein has around 81 mg of leucine per gm. Compared to whey, pea protein has about 25% less leucine. However, it only implies that it requires more pea protein (about 25%) to get optimum leucine concentrations.
Research indicates that receiving more than the high end of the range does not activate MPS to any larger degree. So, for the same amount of MPS as whey, just increase your intake enough to get you in the 0.7–3-gram range.
A 2019 research indicates, that after eight weeks of use on similar high-intensity training schedules, both whey and pea protein produced equivalent results in terms of muscle thickness, strength, and body composition.
However, more research is needed on this subject.
Pea Protein Side Effects
When used correctly, pea protein powder is well tolerated.
The removal of the fibre and starch from the peas while producing pea protein powder eliminates the danger of digestive discomfort.
Pea protein powder may cause adverse effects in some persons. It is more likely if the person consumes a lot of protein. Symptoms of intestinal disorders include gas, bloating, constipation and diarrhoea.
Some companies use enzymes or other methods to alleviate symptoms.
Most pea protein choices are easy to use by following the label directions. However, excessive consumption of pea protein powder may cause adverse effects, including digestive problems.
This powder contains only pea protein. Naked Pea protein powder is vegan, gluten-free, dairy-free, GMO-free, and soy-free. None of the tastes or colours is artificial.
Naked Nutrition provides a better amino acid profile and 27 gm of protein per serving.
Naked Nutrition discloses its independent heavy metal testing findings to guarantee you're receiving the best pea protein possible. Plus, if you're an athlete, the protein has the Informed-Choice seal, indicating it's safe, dependable, and drug-free.
Serving Size – 30 gm
Calories – 35
Protein – 8 gm
Fat – 0 gm
Carbs – <1 gm
Sodium, Calcium, Iron, Potassium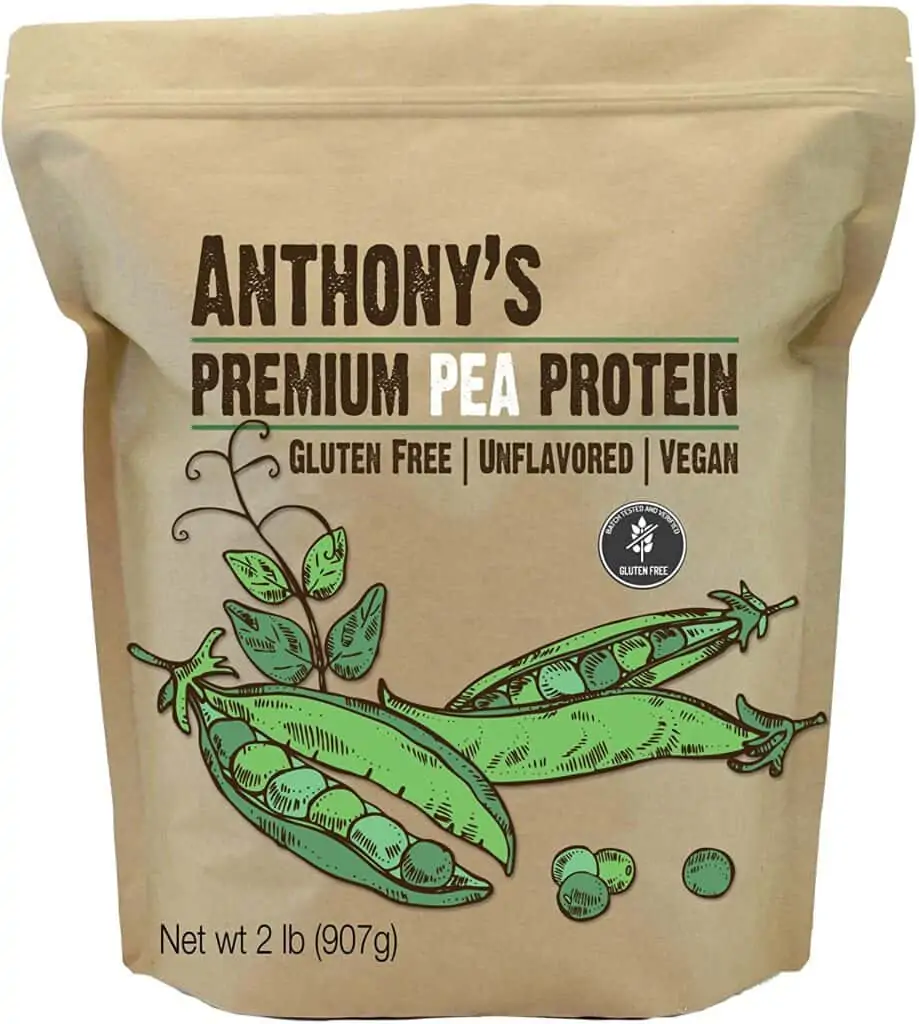 One single ingredient makes this high-quality protein powder. Anthony's Premium Pea Protein is unflavored, unsweetened, and vegan.
It's also gluten-free. Anthony's Premium Pea Protein is a great source of pure pea protein. Each batch is also tested for quality.
The resealable bag is less handy than a plastic tub, but that is about all.
Serving Size – 40 gm
Calories – 160
Protein – 29 gm
Fat – 0 gm
Carbs – 2 gm
Sodium, Calcium, Iron, Potassium
Carlyle Pea Protein is excellent for vegan and vegetarian diets. One scoop provides 29 g of high-quality protein with BCAAs! Carlyle offers quality vitamins for a healthy lifestyle. Guaranteed Quality, Laboratory Tested Ingredients, Superior Quality!
Non-GMO & Gluten-Free
This product is excellent for anybody looking for a basic, smooth protein powder. Terrasoul Superfoods products are prepared at low temperatures to optimise nutritional absorption.
Purity and quality are checked by a third-party lab. This protein powder is also unflavored and simple to use in recipes. If you want organic pea protein, TerraSoul is an excellent option. Pea protein isolate powder is the purest form of pea protein.
It's an excellent option for bulk organic pea protein purchases.
Serving Size – 33 gm
Calories – 120
Protein – 24 gm
Fat – 0 gm
Carbs – 1 gm
Sodium, Calcium, Iron, Potassium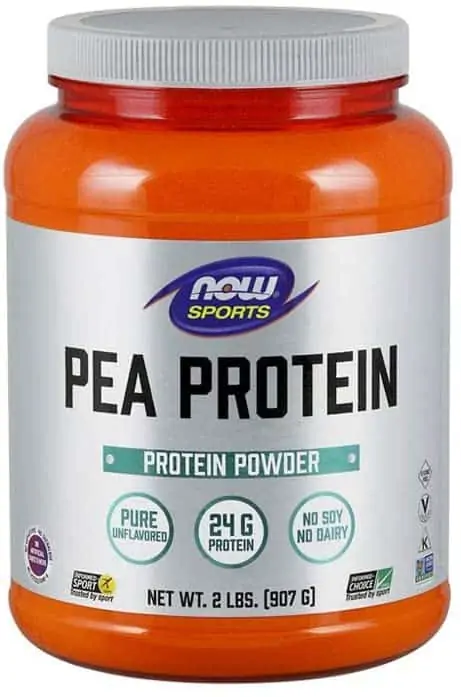 This protein powder is made with organic yellow pea protein isolate.
Informed-Sport, a third-party quality assurance program that analyses sports nutrition products, has approved it. Approved goods have undergone rigorous testing to guarantee they are safe for athletes.
It does not contain any prohibited chemicals. In addition to being naturally flavoured, it contains an emulsifier, making it simpler to incorporate into shakes and smoothies.
Norcal Organic only partners with farms that value animal welfare and environmental stewardship. Moreover, the business only uses organic components.
This product is not just sugar-free, but also organic and GMP-certified. Plus, it's vegan and allergen-free, so it's a wonderful choice for almost everyone. NorCal Organic is a wonderful, basic pea protein for many reasons. First, being organic implies it is less likely to contain pesticides.
A third-party laboratory certifies its quality. Even though it comes in a plastic tub rather than a resealable plastic bag, it is still one of the best pea protein powders available.
Serving Size – 30 gm
Calories – 110
Protein – 21 gm
Fat – <1 gm
Carbs – <2 gm
Sodium, Calcium, Iron, Potassium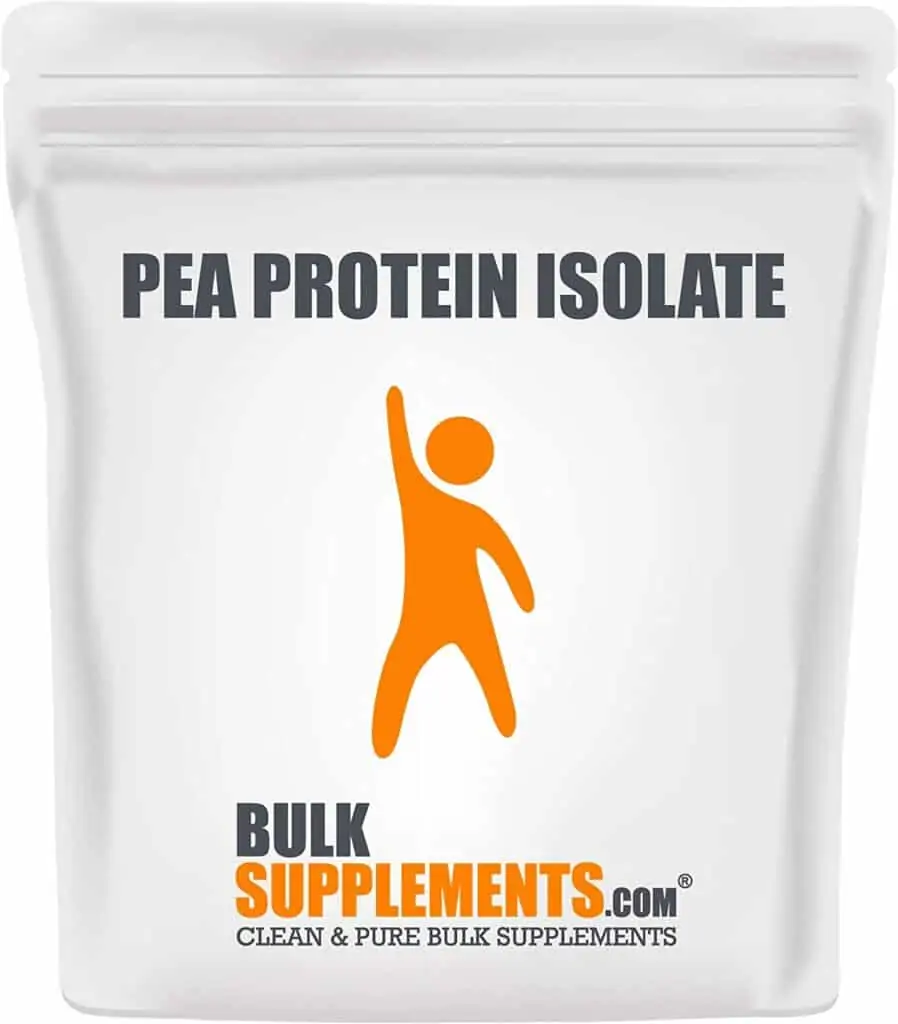 This high-quality product has just one ingredient and is a simple method to boost protein consumption. It's also unflavored, so it's a handy and flexible food.
It comes in several sizes and with a Certificate of Analysis (CoA) that states this product has been tested for quality. Available in various sizes up to 20 kg sacks, this high-purity pea protein supplement is my favourite due to its purity, simple packaging as well as value-for-money packs.
Each scoop of organic pea, hemp, and goji berry protein provides 19 grammes of plant-based protein. as it is devoid of soy, gluten, and dairy. Sunwarrior is kosher, organic, and non-GMO.
Sunwarrior Warrior Blend has no sugar or artificial sweeteners. Berry, chocolate, mocha, vanilla, and natural tastes are available. Sunwarrior's Warrior Blend Natural has just four ingredients: pea protein, hemp protein, goji berry, and crushed coconut. The flavoured variants include extra components, such as flavouring and stevia.
It also contains organic coconut medium-chain triglyceride (MCT) oil. MCT oil may help you lose weight. Sunwarrior is kosher, organic, and non-GMO.
Serving Size – 31 gm
Calories – 110
Protein – 22 gm
Fat – 2.5 gm
Carbs – 2 gm
Various Minerals & Vitamins
Garden of Life's Raw Organic Protein is a tasty protein powder made from 15 plant-based legumes, grains, and seeds. Each scoop contains 22 gm of sugar-free plant-based protein. The powder includes digestive enzymes including bromelain, papain, and protease.
Whatever your taste, the Garden of Life has you covered. It comes in chocolate, vanilla, vanilla chai, and unflavored. The unflavored version has no sweetener, whereas the varieties include erythritol and stevia. Gluten-free and kosher, Garden of Life Raw Organic Protein
As stated by Garden of Life, heat may denature proteins, decreasing their efficacy and availability to your body. For a high-quality product, this raw organic protein is manufactured at low temperatures to retain the amino acids.
FAQs
Is pea protein powder good for you?
Pea is a good source of quality protein and iron. It can help with heart health, muscle development and weight management.
Is pea or whey protein better?
Whey protein powder has slightly more protein than peas. Both are low in carbs, fat, fibre, and sugar. Milk-based whey protein offers greater calcium and potassium whereas pea is a good source of iron.
Can peas cause weight gain?
Peas are low in calories, high in fibre, protein, and antioxidants and keep you full for a long time, making them a terrific weight-loss food, though they are high in carbs too.
Does pea protein cause inflammation?
Pea protein contains purines that break down into uric acid, which forms crystals in the joints and may cause inflammation in case you have gout.
Anil delights in assisting others in enhancing their health and fitness. Anil, a runner and blogger, has spent the past twenty-four years motivating others to lead healthy, fulfilling lives. Join Anil in his efforts to better the world.