In terms of features, the NordicTrack Commercial 2950 Treadmill is a beast.
The NordicTrack C2950 is well worth the additional money if you have the room for its 22-inch high-resolution touchscreen, extra-large running track, and quick one-touch controls.
Pros
It has a bouncy, ultra-wide running track.
A gorgeous 22-inch HD touchscreen and a foldable design that packs down little.
It's an excellent way to add variety to your jogging routine, and the iFit platform helps you make sense of your fitness statistics.
An iFit subscription might replace your gym membership if you don't use it as often.
Cons
NordicTrack C2950 – Design and Construction
Display: Customers are drawn to the 22″ HD touchscreen on the Commercial 2950 right away. During your exercise, you'll be accompanied by an energizing personal trainer who will keep you motivated and measure your time, distance, calories burned, and more.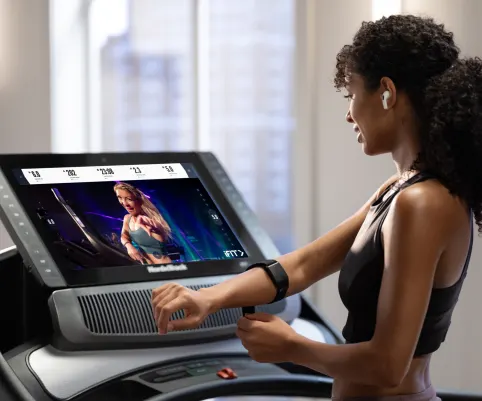 Related Readings
Best Under Desk Treadmills in 2022: Walk While Working
Treadmill with 350 lb Capacity: 7 Best on The Market in 2022
9 Treadmills Over $2,500: The Super High End and Heavy Duty
NordicTrack C2950 – Pre-programmed Workouts
The Commercial 2950 has 40 pre-programmed workouts. They provide alternatives for folks at all levels of fitness. They also give you a free 30-day membership to iFit when you purchase the Commercial 2950. The 2950's inbuilt routines combine the newest technology and fitness trends.
NordicTrack C2950 doesn't have the traditional bar graphs and training routines and has a far more engaging and flexible fitness program, a move that has cost the company a lot of time and money. There is no need to join iFit to receive access to the training routines that come preinstalled.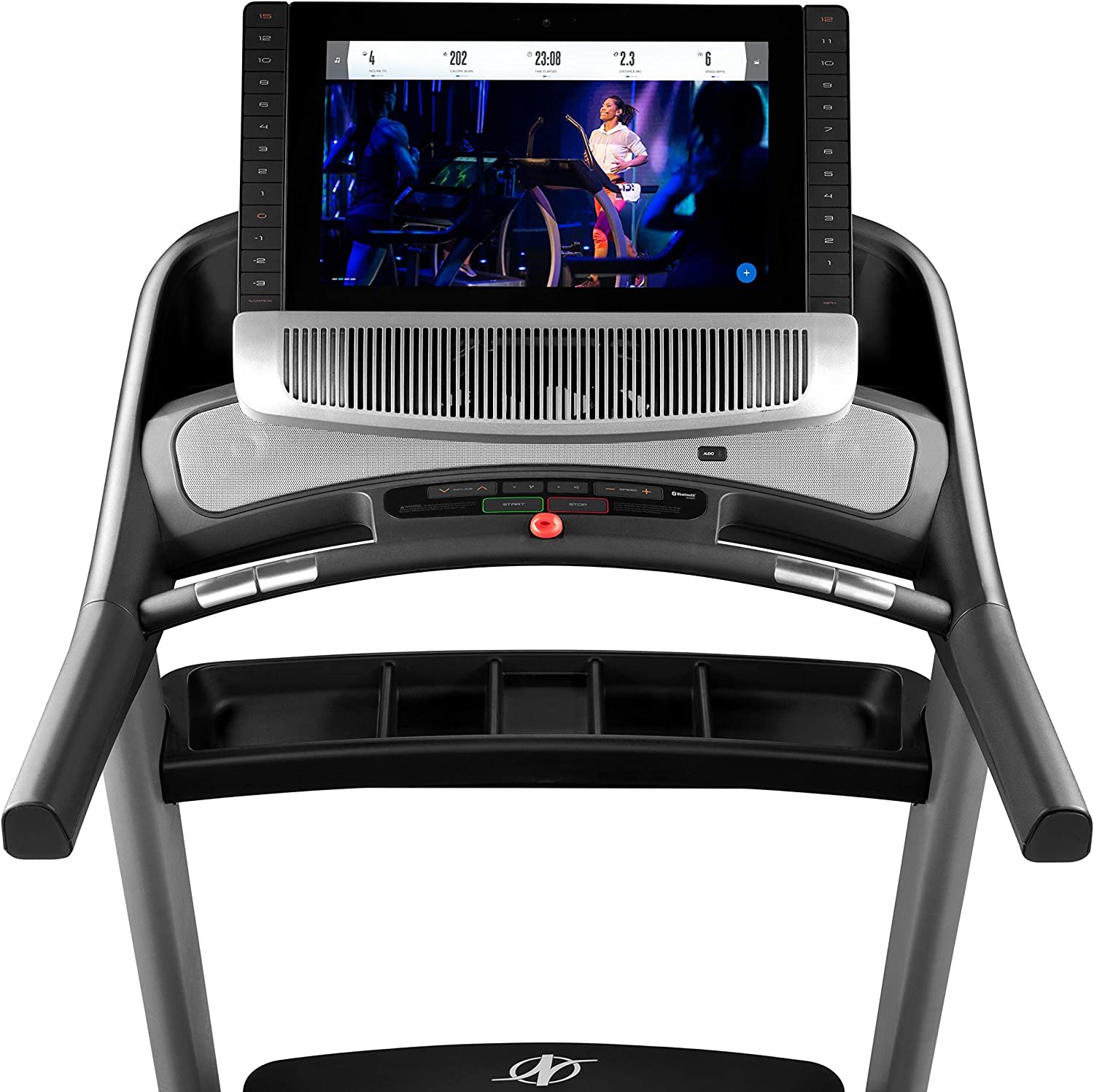 Workout programs: The regularly updated workout library includes speed and HIIT full-body programs. Preliminary information about the exercise is provided when you choose a fitness program. You'll be able to choose the one that's best for you based on your current level of fitness. With the help of a world-class trainer, you may work out in the comfort of your own home or on the streets of a faraway city.
When you utilise the Commercial 2950, you'll have access to a ton of exercise data. You can keep track of your progress by logging into your iFit account.
Speakers: The speakers, which may be found directly below the console's fans, provide excellent sound. When the fans are running, turn up the speakers to mid-range for better sound.
Fans: Two fans are included with the NordicTrack Commercial 2950, a treadmill designed for strenuous cardio workouts. Beneath the screen, there is a powerful fan that helps keep your body temperature at a comfortable level.
NordicTrack Commercial 2950 Treadmill – Heart Rate Monitor
With Commercial 2950, you will get a Bluetooth chest strap. Doing so may work precisely in the zone where your heart rate is most beneficial. In addition, there are EKG handlebar grips, although they aren't as precise as the strap. 2950 may also be used with chest straps not made by iFit. Garmin, Polar, and Sole were all compatible with the 2950 console.
An iFit connection and an audio jack for devices and water bottles are included.
NordicTrack C2950: Build Quality
C2950 Motor Capacity
The Commercial 2950's motor, rated at 4.25 CHP, outperforms many household treadmills, including those costing more than $2,500. You'll want this if your home treadmill sees a lot of heavy usages. To top it all off, the new versions have a lower-profile motor cover. It is a huge step forward since it prevents runners from treading on the console's hood when they come too close.
C2950 Running space
In terms of running space, this treadmill has a running surface of 22″ wide by 60″ long. High speeds and inclines may be used to their full potential without fear of running out of room. Commercial 2950's 2-ply belt is stretch-resistant and can withstand regular usage by numerous people. Having a treadmill with a bigger running area means that it takes up more room.
C2950 Weight Capacity
The Commercial 2950 has a maximum weight capacity of 300 pounds. One of the 2950's minor drawbacks is this. Sole Treadmills are an excellent option for anyone who needs a little more muscle definition from a treadmill. They can hold a lot more weight and are pretty durable.
How to Fold C2950?
The Commercial 2950 is a breeze to fold up when not used. The hydraulic arm bears a large portion of the deck's weight, making it simple to lift and lower. A locking mechanism ensures that the deck remains in place after it is folded.
NordicTrack C2950 dimensions aren't as massive as you would anticipate for a computer built to last—34″ wide by 72.25″ long and 61″ high. A cheap treadmill would be more space-saving, but this one takes up less room than others in the same price range.
C2950 Maximum Speed
The treadmill's top speed is 12 miles per hour. Most people will never need to go faster than 12 mph on their treadmill, so this is the standard speed limit.
Incline on the NordicTrack C 2950 Treadmill
The slope on this treadmill ranges from -3% to 15%. The option to incline and decline makes this treadmill ideal for a broad range of workouts.
To Summarize
The Commercial 2950 outperforms other treadmills in this price category since it has a lower price and as many attractive features. Many factors lead us to believe that any home gym would benefit significantly from owning 2950.
Three points to hold on to about this treadmill:
With a 4.25 CHP engine, this treadmill is more potent than most household treadmills and even more costly.
The most up-to-date and technologically advanced exercises are preinstalled.
The Commercial 2950's 22-inch touchscreen makes a tremendous impact when watching video workouts straight on your console.
A home treadmill that costs around $2,999 should give you an experience that's comfortable, effective, frustration-free, and reliable—and the Commercial 2950 meets all of those requirements for us.
After months of testing and getting to know this product, we are confident in our recommendation.